The Irish DPC Slapped With Corruption Allegations; South Korea Place Big Tech Under the Microscope
by Zara Briggs on 23rd Nov 2021 in News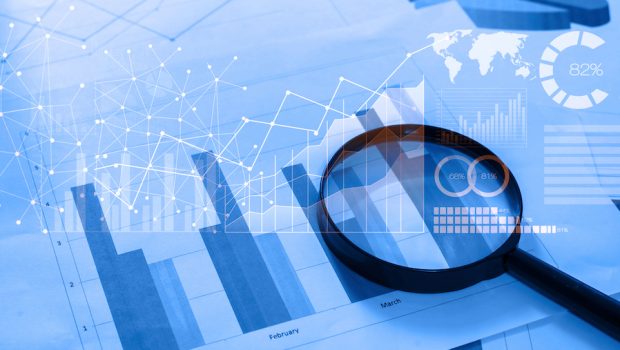 In today's ExchangeWire news digest: The Irish DPC are slapped with a corruption complaint filed by noyb; Apple and Google could face fines of 2% under new Korea laws; and Niantic receive a hefty USD$300m (£224.5m) investment from Coatue.
The Irish DPC on the defence after being slapped with corruption allegations

The Irish Data Protection Commission (DPC) has come under fire, having been accused of corruption and even bribery in a complaint filed by the non-profit organisation noyb. The organisation are alleging that the Irish commission have presented them with an ultimatum in the form of a letter: sign an "illegal" NDA within one working day or be removed from the Facebook procedure. noyb have declared this "quid pro quo" as "procedural blackmail".
Vienna-based noyb filed the complaint to the Austrian Office for the Prosecution of Corruption. Subsequent to the filing, noyb published the letters they received, describing the request as unlawful: "only if we shut up, the DPC would 'grant' us our legal right to be heard." The writing also shows the DPC demanding the not-for-profit to take down existing documents relating to the draft decision, once again without a legal basis. 
It has been reported that Facebook (now Meta) would significantly benefit from a signed NDA, as new documents could compel EU regulators to find their "GDPR bypass" illegal. This would result in major implications for the tech giant if regulators were to declare their use of personal data since 2018 unlawful. 
Max Schrems, chairperson of noyb.eu, comments, "the DPC acknowledges that it has a legal duty to hear us, but it now engaged in a form of 'procedural coercion'. The right to be heard was made conditional on us signing an agreement to the benefit of the DPC and Facebook. It is nothing but an authority demanding to give up the freedom of speech in exchange for procedural rights."
South Korea put big tech under the microscope under new law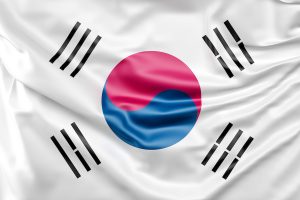 App store operators, such as Apple and Google, could face fines of up 2% of sales for forcing their own in-app payment methods, under the amended Telecommunications Business Act. The Korean Communications Commission (KCC) drafted the amendments on Wednesday (17 November), in order to protect app developers and provide further "clarity" when "determining illegality of new prohibited acts." App store owners could also see an additional fine of 1% of their revenue for delays in reviewing apps.
Within the document, the KCC describe the forcing of certain payment methods as a "serious illegal act" which will result in penalty surcharges. The move has come to allow a fairer mobile ecosystem for developers, in an attempt to limit app store operators' power within the industry. Obstructions against in-app billing policies were first introduced in August when South Korea made amendments to the Telecommunications Business Act. The challenge caught media attention when Epic filed a lawsuit against them for monopolistic behaviours back in 2020. South Korea were the first country to introduce restrictions on payment policies.
KCC Chairman Han Sang-hyuk commented, "considering that this issue is receiving attention both at home and abroad, we will proceed swiftly with follow-up measures so that the law is enacted smoothly in order to create a fair and sound app market ecosystem."
Niantic receive hefty investment from angel investor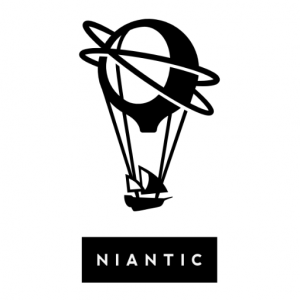 Augmented reality (AR) platform, Niantic, have received a hefty investment of USD$300m (£224.5m) from Coatue, valuing the company at USD$9bn (£6.7bn). The software development company have announced that they will use the fund to build their vision for the "real-world metaverse."
John Hanke, Niantic's Founder and CEO, commented in a blog post announcing the news, "we're building a future where the real world is overlaid with digital creations, entertainment and information, making it more magical, fun and informative." He adds, "this will take a significant investment of talent, technology and imagination, and we're thrilled that Coatue is on this journey with us."
Niantic recently launched a platform enabling developers to understand and enhance their ideas for AR and the metaverse. The Lightship Platform is the core for the San Francisco-based company's own products, such as Pokémon GO.
In further metaverse-related news, Vietnamese startup VerseHub closes a silent fundraise of USD$1m (£748,383) from an angel investor. The metaverse platform will use the funds, raised without going through the formal process, to enhance their ongoing projects. Co-founder and CTO of VerseHub, Canh Ho, explains, "the team incubated the project 6 months ago and rejected many investment invitations, for cooperating with other Vietnamese partners in the industry, with the desire to contribute to the development of blockchain technology in our home country."
Also in the news:
- DoubleVerify Launches Publisher Solution in Europe
- IAS Study Finds More Media Experts to Invest in Supply Path Optimisation for 2022
- Zeotap Launches on Google Cloud Marketplace
App StoresAppleBig TechFundingGDPRGoogleLegal