Microsoft Pledges to Play Fair to Secure Activision Deal; TikTok Doubles Ad Spend
by Hannah Dillon on 10th Feb 2022 in News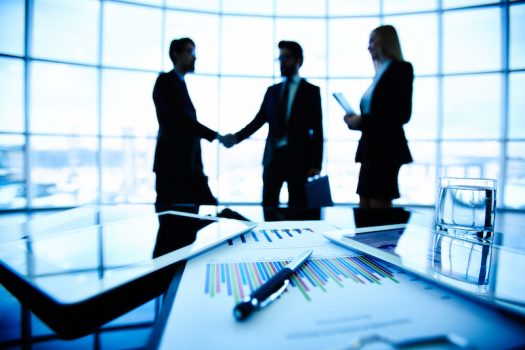 In today's ExchangeWire news digest: Microsoft pledges to play fair to secure USD $75bn (£55bn) Activision deal; AdTech consolidation reaches 29%, as TikTok doubles ad spend; and IDG Comms purchases Selling Simplified.
Microsoft Promises to Play Fair to Secure Activision Deal
Microsoft has pledged open distribution of their games in the face of potential antitrust concerns over their takeover of Activision Blizzard, according to The Financial Times. At USD $75bn (£55bn), the takeover is the tech giant's largest deal to date.
Announced on Wednesday, Microsoft's pledge builds on rules adopted in 2020. Their commitments include keeping a less restrictive games distribution system than competitors Apple and Google, and allowing all developers to access the Microsoft app store, regardless of payment system. In addition to this pledge, Microsoft has committed to making popular Activision games (such as Call of Duty) available on PlayStation under pre-existing agreements between Activision and Sony.
To successfully complete the takeover, Microsoft is awaiting approval from 17 regulators globally, and currently facing concerns around potential harm to other players in the gaming industry due to the size of the transaction.
Brad Smith, president and vice-chair at Microsoft, described the pledge as an address of "Microsoft's growing role and responsibility," adding, "as we start the process of seeking regulatory approval in capitals around the world for our acquisition of Activision Blizzard." Smith also stated that the rules were made with regulatory proposals worldwide and legislation in the US Congress firmly in mind.
Ad Tech Consolidation Hits 29%, TikTok Doubles Ad Spend - Singular ROI Index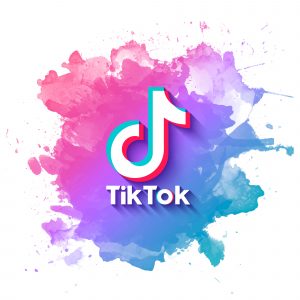 The number of top ad networks fell by a third in 2021, due to an increase in consolidation, according to Forbes.
The reported drop is based on findings from the 2022 Singular ROI Index, which analysed data from over 5,000 apps and 300 of the largest global ad networks. Data from the Index indicated that just 30 ad networks ranked on one of the various top lists for regions, verticals, and platforms, down from 42 in 2020.
Forbes attributes this drop in ad networks to the rapid rise in ad tech mergers and acquisitions, which totalled at 90 major deals in 2021. These mergers allow companies to aggregate more first-party data, which they can use to better understand audiences. As third-party cookies continue to be phased out, the vital role of first-party data in helping marketers to target ads effectively cannot be underestimated.
TikTok is currently flourishing in this new reality, with the firm doubling their share of ad spend. Apple also saw significant growth amongst their ad network, with their ad network, Apple Search Ads, growing by 33% in 2021.
Somewhat surprisingly, commercial radio has also reached an ad spend high, having taken in £718.7m in ad revenue in 2021. This revenue is the highest take in since 2018, and represents a year-on-year increase of 25% since 2020.
IDG Comms Acquires Selling Simplified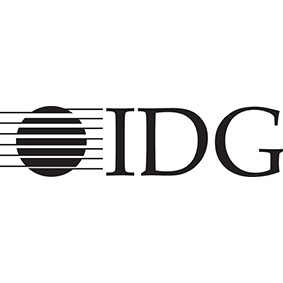 IDG Comms, a business-facing media, marketing, and data company, has purchased Selling Simplified for an undisclosed amount.
Operating over 200 publications, including Computerworld, CIO, and TechHive, IDG Comms' service specialises in using various GDPR-compliant methods to capture audience data. This data is used to help IDG Comms' clients target decision-makers within companies responsible for making enterprise tech purchases. In 2021, the company saw their subscription-based platform business grow by 50% from the previous year.
By purchasing Selling Simplified, IDG Comms can now access a database of over 160 million business-facing records. They can now also utilise Selling Simplified's marketing technology, which uses machine learning to understand an individual's purchase intent on the basis of their engagement with a marketing campaign.
Commenting on the acquisition, Kumaran Ramanthan, president at IDG Comms, said, "Marketing today has to be powered by technology and high-quality data, so our roadmap over the last 24 months has been razor-focused on combining the best of both worlds. We've always had an engaged audience and great relationship with buyers, and now we have the technology."
The purchase of Selling Simplified marks IDG Comms' fourth acquisition in an 18-month period, emphasising the importance of first-party data as third-party cookies continue to deprecate.
Also in the news:
Cavai Announces Launch of Conversational Video to Maximise Engagement and Impact
smartclip Launches New Audience-Based Ad Solution for Privacy-Safe and ID-Free Targeting
Bouygues Telecom, Realytics, and Smart Create TVMOTIK for Targeted TV Advertising
TheViewPoint is Now Certified by Extreme Reach Video Ad Server
Ad SpendDisplayFirst-Party DataGamingPost-Cookie