Adsquare Partners with CKDelta & Urban Analytix to Drive Effectiveness in OOH Campaigns
by ExchangeWire PressBox on 15th Mar 2022 in News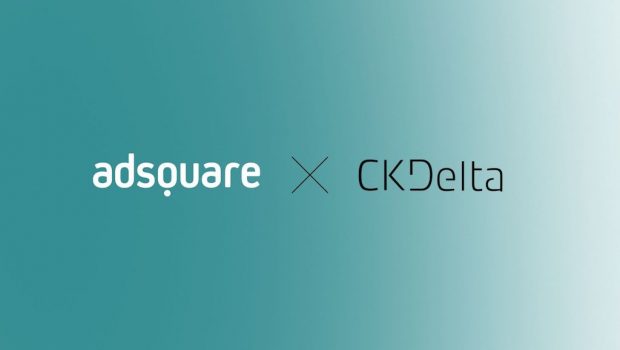 Adsquare has partnered with CKDelta and Urban Analytix to unveil a new data partnership, enabling advertisers to make use of mobile network data for more effective out-of-home campaigns.
CKDelta, a member of CK Hutchison Holdings, designs and lab-tests bespoke data models for businesses, using diverse anonymised data sets, to both understand what is happening now, and to predict what is coming.
CKDelta, and Urban Analytix, have created the 'Urban Explorer' tool, which combines secure telecommunications-derived mobility data from sources that include Three UK, with open-source datasets such as consumer spending and demographics, to provide internet-based audience datasets as part of Adsquare's geo-located audience dataset solution. Eighty-three geo-located audience datasets are now offered by Adsquare in the UK.
Adsquare launched its dedicated OOH platform in October last year that allows advertisers to easily make use of spatial data and geo-located audience data for detailed campaign planning and the programmatic activation of DOOH. Adsquare´s technology makes it possible to activate outdoor campaigns fully programmatically via pre-bid integrated demand side platforms (DSP) without leaving the Adsquare platform.
Maria Botelho, VP data partnerships at Adsquare, commented on the partnership, "With our privacy-centric prediction engine for movement, Adsquare provides an easy-to-understand index that scores each audience segment, for each unique location, for every hour of the day. We are proud to further enhance our offering by adding CKDelta and their telco infused audience segmentation to our list of trusted partners."
Geoff McGrath, managing director at CKDelta, said of the partnership: "The out-of-home advertising market is once again on the up following a sustained period of disruption. Our geo-located datasets will help businesses and organisations to better reach the right audiences to deliver a positive ROI. Their availability through Adsquare's platform provides a one-stop-shop for brands looking to hone in on key segments, helping to drive forward their messages, services, and products."

Adsquare
Adsquare powers marketers with geospatial data science to enhance omnichannel campaigns.We are an award-winning location intelligence platform and enable improved campaign planning and activation, as well as measurement and attribution for camp...
Powered by PressBox