Apple Journey into Fintech with Credit Kudos Buy; Epic Games Raise $50m for Ukraine
by Hannah Dillon on 24th Mar 2022 in News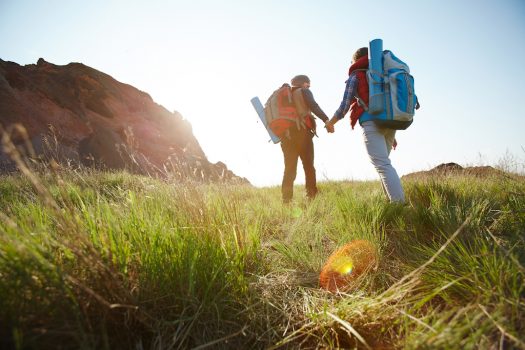 In today's ExchangeWire news digest: Apple purchase UK fintech company, Credit Kudos; Epic Games raise USD $50m to support humanitarian efforts in Ukraine; and French start-up, Weglot, secure €45m from investment firm, Partech.
Apple acquire fintech start-up, Credit Kudos
Multinational tech company Apple have purchased Credit Kudos, a UK-based fintech start-up. The acquisition signals a stronger push into payment technology from the tech giant. 
Credit Kudos creates an alternative measurement to credit scores by using machine learning, suggesting that Apple's purchase may be indicative of plans to expand their money lending services beyond the company's current offer. Aside from Apple Pay, which allows contactless payments via their iPhones and watches, the company currently offers a US-exclusive credit card in partnership with Goldman Sachs. By purchasing Credit Kudos, Apple may be better equipped to introduce a 'buy now, pay later' function to Apple Pay, aligning it more closely with competitor payment services such as PayPal, Afterpay, and Klarna.
While Credit Kudos do not have a UK banking licence, the company operates via the country's Open Banking standards, which are intended to make it safer and easier to share select financial information between consumers and smaller service providers. The start-up looks at alternative information to assess the credit risk of individuals, as traditional measurements, such as bank statements and utility bills, have been questioned in recent years for their accuracy in assessing a consumer's financial situation.
The acquisition of Credit Kudos is the latest in a string of UK-based buys for Apple, with the company having also purchased Shazam, Spectral Edge, and units of Dialog Semiconductor in recent years. 
According to The Block, the acquisition was agreed at around USD $150m (£113m), though both Credit Kudos and Apple are yet to confirm this. Apple said: "Apple buys smaller technology companies from time to time, and we generally do not discuss our purpose or plans." 
Epic Games raise USD $50m for Ukraine humanitarian relief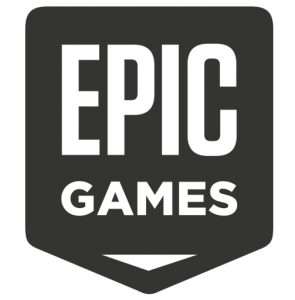 Fortnite creator Epic Games say they have raised over USD $50m (£37m) to support humanitarian efforts in Ukraine.
The gaming company announced on Monday (21st March) that all in-game sales, including cosmetic in-game items and virtual currency, would be donated to support organisations until 3rd April. The relief programmes Epic are donating to include Unicef, Direct Relief, the UN Refugee Agency, and the UN World Food Programme.
According to a statement on the Fortnite website, Epic are sending the funds raised to the Ukraine "as quickly as we can", explaining, "We're not waiting for the actual funds to come in from our platform and payment partners, which can take a while depending on how the transaction was processed. As transactions are reported, we'll log them and send the funds to the humanitarian relief organisations within days."
Epic's fundraising efforts join those of other gaming companies and fans; US-based gaming company Humble Bundle, for example, have raised over USD $13m (£10m) for humanitarian relief in Ukraine.
Humble Bundle, which sells collections of video games online and frequently donates the proceeds to charities, are offering a bundle of 120 games and items usually valued at over USD $2,300 (£1,800) for a minimum donation of only USD $40.38 (£30.52).
Kamini Tiwari, vice-president of social impact at Humble, stated, "We are constantly humbled - pardon the pun - by our community. Throughout the years, and particularly during times of crisis and disaster, it's been great to see that across the gaming industry so many others are leaning in as well."
Weglot close €45m to expand their translation solution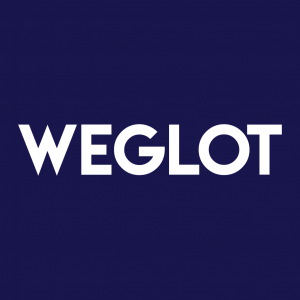 Weglot have secured €45m (£37.7m) from investment firm, Partech, in a Series A funding round. The French startup's translation solution enables companies to create multilingual versions of their websites without the need for additional CMS or e-commerce platforms.
While translation plugins for websites have existed for some time, Weglot's intent is to create a universal solution that can be applied to all kinds of websites and online platforms. According to their website, Weglot's solution has already been used by over 60,000 brands to create multilingual versions of their sites, including Spotify, Microsoft, and Volcom.
The partnership with Partech, an investment firm focused on global technology, is intended to help Weglot expand their market share to secure their position as a global leader in translation software.
In a shared statement on Partech's investment, Weglot's co-founders, Augustin Prot and Remy Berda, said, "We are thrilled to welcome our new investor on board and excited to build on the growth we've built over the last six years. Partech is an excellent partner to help us accelerate our expansion and allow us to scale the business. This significant milestone will allow us to become the category leader for website translation." 
Also in the news:
- Neustar & Permutive Partner to Provide Addressability, Scale & Privacy to Digital Advertising
- TripleLift Acquires 1plusX to Bring First-Party Data to Publishers & Advertisers
- Lisa Stevenson Joins AdTonos as Business Development Director UK
- MINT the Carbon-Neutral Advertising Platform which Helps Sustain & Preserve Our Planet
AcquisitionFintechFundingGamingInvestmentUkraine