IPA Bellwether Q1 2022: What We Learned
by John Still on 14th Apr 2022 in News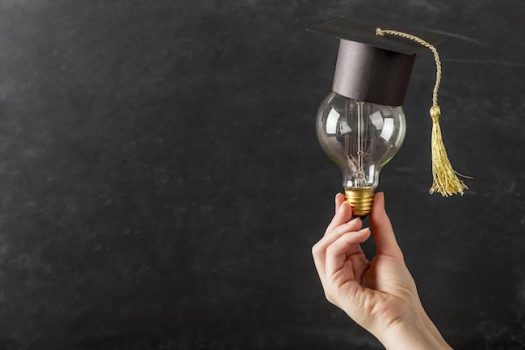 The IPA Bellwether Report for Q1 2022 is out, and the numbers reflect the complexities across an industry that is both embracing a post-pandemic positivity while exercising caution in the face of a turbulent political and economic climate.
The report, which compiles responses from 300 marketers from across the UK's top 100 companies, shows that while marketing budgets show their biggest growth since 2014, ad spend forecasts have been revised down for the next year.
So what are the stories behind the stats? Here's what we learned from the IPA Bellwether Report Q1 2022:
Positivity is back…
It's certainly been a turbulent few years for the ad industry, so it'll come as a relief that the Q1 2022 report is showing an eight-year high in marketing budget growth. In particular, industries such as travel and hospitality that bore Covid-19's brunt are showing signs of renewed positivity, with the industry looking to make the most of the 'living with Covid' outlook.
Digital continues to show strong investment, with digital transformation a 'key commitment for many panelists.'
14.1% of all companies are showing an upward revision to their current marketing budgets, with 33.1% showing an increase in spend. Rachel Clarke, founding partner Strat House, sees this as a post-pandemic bounceback: "We see a mix of higher spend in sales-driving and awareness-building channels combined with an increase in events and experiential - taking advantage of the people's desire to do more together…Brands are gearing up for growth, hoping to ride out the oncoming storm."
…but expectations must be tempered
Speaking of that oncoming storm, Paul Bainsfair, IPA Director General, described the upturn as "welcome news", but noted that the current political events and economic climate mean that long-term thinking is an essential "survival code" in potentially choppy waters.
Sarah Baumann, MD at VaynerMedia, was pleased to see the growth in spend, but sees that "consumer confidence is likely to be short lived as we see the real impacts of inflation and the National Insurance rise hit the cost-of-living in a very profound way for most people."
This sentiment is echoed by Rik Moore, managing partner, strategy at The Kite Factory: "There is no escaping the dark headlines about the cost-of-living crisis, dramatic fuel cost increase, supply chain issues and the knock-on effect of the horrendous conflict in Ukraine…Marketers need to consider how their brands can still be at least relevant and at best supportive to help customers navigate this turbulent time."
Clarke agrees: "Some of this optimism appears to be hopeful blindness to the potential realities of what could be a budget crunch…many will be expecting cuts demanded by the finance teams as the year becomes clear, so the smart ones could be front loading the spend to get things done now and to build up activity for the year."
In terms of financial prospects, respondents' expectations of the industry were a little more pessimistic than three months ago, with 3.6% of respondents feeling less confident. 6.6% reported feeling more positive about their own company's performance, however that's the lowest rise since Q3 2020.
In light of slower predicted growth in the economy, ad spend growth has been revised down from 5.2% to 3.5% for 2022, and from 2.5% to 1.8% for 2023, highlighting the need for the industry to exercise caution.
In-person experiences: after the drought comes demand
After almost two years of lockdowns, restrictions and closures, it's no surprise to see events companies reporting the highest upward revision to current budgets at 18.7%. 32.5% of Bellwether panelists increased their events budgets in the first quarter.
Patrick Reid, CEO, Imagination, has seen that trend reflected in his own company's day-to-day client work: "Real pent-up demand for in-person brand experiences will continue as to flourish in 2022 as brands engage with their target audiences"
Reid expects to see this borne out in the shape of "broader formats…across a wider set of channels to really hit the mark and deliver the outcomes and engagement brands want."
Louise Johnson, CEO, Fuse, notes the need for brands to take a responsible approach: "There is a feeling that 'the show must go on'. But brands want to do it in the right way, with an increased focus on health and safety and sustainability. As brands see that emotion can drive loyalty, they want to use the insights and learnings from the hundreds of virtual events hosted during the pandemic to reimagine the 'in person' experience."
What's next?
Q1's report is a signal of intention as the industry emerges from the pandemic. With the overall growth in positivity, as well as understandable caution across the industry, it will be interesting to see how these intentions play out over the coming months, and Q2's IPA Bellwether may be a better barometer of what the new normal looks like as strategies are tested and reevaluated.
Ad SpendCovid-19MarketingResearch