It's Time for Marketers to Embrace Digital Dexterity
by Grace Dillon on 22nd Apr 2022 in News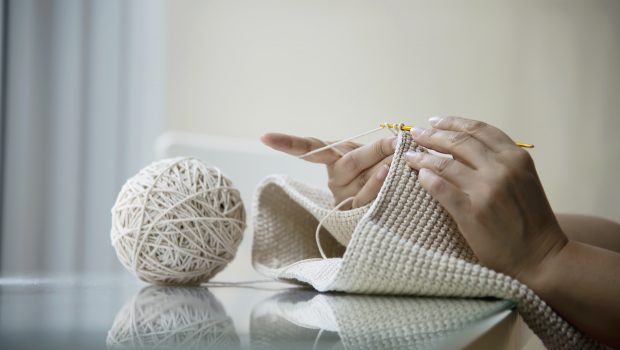 In association with Quantcast.
In this exclusive byline, Matt White, vice president at Quantcast EMEA, explains why marketers should diversify their media mix and focus more keenly on the open internet.
They say there are decades where nothing happens, and weeks where decades happen. Just a few years into the 2020s, it seems that centuries of change have taken place. As the pandemic has transformed everyday life for billions around the world, consumers have adopted new ways of communicating, buying, and just plain living that are, to some degree, here to stay.
This digital acceleration and shift in consumer behaviour has reshaped the digital landscape. When we headed into this decade, Google and Facebook were the great duopoly, dominating digital advertising through search and social media. Then, the pandemic hit. TikTok seemingly exploded out of nowhere, at least for the non-Gen Z among us. E-commerce went into overdrive, making Amazon, already a giant, a feature of our everyday lives. 
As they attract a swelling wave of users to their platforms, these tech titans have built up sophisticated advertising systems that make full use of their first-party data. Not only are new categories of walled gardens making their presence felt, like retail media, CTV, and gaming, but scores of publishers are re-evaluating their first-party data strategies in light of the upcoming third-party cookie deprecation. The number of walled gardens is growing, and we can only expect their walls to get higher.
Mixing up your marketing
Whereas once upon a time an ad executive could justify pouring budget into Google and Facebook alone, this is no longer the case. As new channels crop up across the digital landscape and borders are redrawn, marketers cannot continue playing the same game and expect to achieve effective, or even satisfactory, outcomes.
The proliferation - and success - of all these new apps and platforms have demonstrated the extent to which the consumer journey has changed. It's no longer just a linear path that starts with a Google search and ends on a brand website. In discovering, researching, and purchasing, consumers traverse search, social, e-commerce, news sites, blogs, and more across a multitude of devices. Nobody is spending all of their time on Instagram or Amazon, either. They are hopping about in a digital adventure that stretches far and wide. It's important for marketers to follow suit with their marketing mix.
In a world defined by many ecosystems, we need to diversify accordingly. Instead of buying into one tech stack, marketers need to broaden their coverage to reach consumers where they are, across the internet. We need to prioritise being digitally dexterous and put in the work necessary to embrace these new possibilities - because they will be snapped up by those who act quickly.
Don't forget the open internet
While the new generation of walled gardens certainly deserves your attention as a marketer, there's another important channel to include in your marketing mix - the open internet. 
The open internet, which encompasses the online destinations that are equally free and available to all, is a major part of the digital experience and a massive resource for consumers. In fact, consumers today spend 66% of their time on the open internet, with the remaining 34% spent in the walled gardens. Yet, the walled gardens receive 60% of advertising spend. There is a major disconnect between where consumers are spending their time and where ad budgets are being allocated. 
Marketers have lagged behind in this respect because the walled gardens have made it incredibly easy to deploy campaigns within their closed ecosystems. To do so on the open internet used to be far more difficult, with disconnected tech stacks complicating an already clunky experience. 
Over the past few years, ad tech companies have made leaps and bounds in streamlining and simplifying advertising on the open internet. Not only can advertisers now oversee the entire life cycle of a campaign using a unified platform for the open web, but advances in AI and machine learning are empowering scale like never before. 
By casting a net across the open internet, marketers now have the opportunity to scale in a way that they simply don't within a walled garden. This unparalleled reach helps enable far greater effectiveness, as well as efficiency. That's why it's an essential channel in any digital strategy.
Don't put all of your eggs in one basket
Diversification is often touted as a means of minimising risk, and this has never been more true. Today's consumers are agile and adventurous. Their digital footprint stretches across the entire digital landscape.
Marketers need to be just as digitally nimble and explore these channels with the same enthusiasm, because that's where the opportunities are. Instead of turning to what you know, it's time to break out of your comfort zone and embrace greater digital dexterity.
Ad SpendDigital MarketingMarketingMediaMedia Spend