US Court Passes Controversial Social Media Law; SoftBank's Vision Funds Shed ¥3.5tn
by Hannah Dillon on 12th May 2022 in News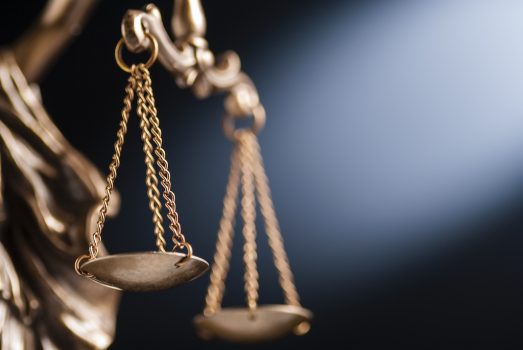 In today's ExchangeWire news digest: a US appeals court has passed the controversial HB 20 law concerning content moderation on social networks; SoftBank reports record losses of ¥3.5tn from its two Vision Funds; and Apple loses its status as the world's most valuable firm.
US court passes controversial law on social media moderation
HB 20, a controversial Texas law concerning social media moderation, has been passed by a US appeals court, despite calls against the bill from the tech industry. The law had initially been rejected in 2021, following appeals from NetChoice and the Computer and Communications Industry Association (CCIA), however, the US Fifth Circuit Court of Appeals ruled in favour of Texas Attorney General Ken Paxton on Wednesday (11th May).
Under HB 20, Paxton's office and Texas residents may now take legal action against social networks who use "the viewpoint of the user or another person," to moderate, amongst other offences. HB 20 applies to websites that have over 50 million active monthly users and rely predominantly on user-generated content, such as tech giants Facebook and Twitter.
Critics of the law have warned that HB 20 violates the First Amendment rights of private companies. Following the law's passing, the Knight First Amendment Institute noted that "much user content expresses a viewpoint," and so the enforcement of HB 20 could prevent sites like Twitter, Facebook, Reddit, Tinder, and Yelp from enforcing their community standards, including banning hate speech.
"Texas's law violates the First Amendment because it compels social media companies to publish speech they don't want to publish. Worse, the theory of the First Amendment that Texas is advancing in this case would give government broad power to censor and distort public discourse," said Scott Wilkens, senior staff attorney with the Knight First Amendment Institute.
"We are weighing our options and plan to appeal the order immediately," commented Carl Szabo, vice president and general counsel of NetChoice.
SoftBank's Vision Funds suffer historic losses of ¥3.5tn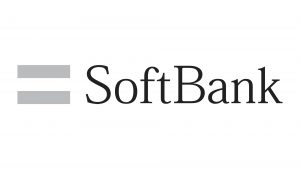 SoftBank has reported that its Vision Funds have conceded a full-year loss of ¥3.5tn (£21.9bn), as the company continues to work against Beijing's continuing crackdown on the tech industry and rising interest rates.
The historic losses have plunged the multinational conglomerate into a record quarterly loss of ¥2.1tn (£13.1bn).
"The investment environment remains challenging, dominated by fast-rising inflation, increasingly complex geopolitical risk and a global energy shock," SoftBank stated in response to the losses.
A USD$100bn (£81.1bn) investment vehicle launched 5 years ago, SoftBank's first Vision Fund was intended to be the first of a multitude of funds launched and managed by the company. The Vision Fund's image was somewhat shaken, however, when a number of its notable bets fell through, including office-sharing firm WeWork.
SoftBank's second Vision Fund was announced in 2019, but failed to attract financial backing.
SoftBank's losses, although staggering, are not unique: recent months have been similarly harsh for numerous tech giants, including Chinese ride-hailing company Didi Chuxing, whose shares dropped by about half of their value. South Korea's e-commerce platform Coupang also saw shares plummet by about 40% against rising interest rates and Beijing's tightened grip on the tech sector.
Tech sell off costs Apple its position as most valuable firm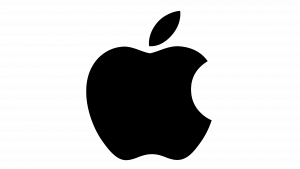 Multinational tech giant Apple has lost its status as the world's most valuable company. The position was reclaimed by Aramco, a Saudi Arabian oil and gas producer, from whom Apple poached the top spot almost two years ago.
Apple's shares have seen a steady decline since the start of 2022, when the iPhone maker's sell-off of technology stock rattled investors. On Wednesday (11th May), Apple's shares slid by 5% on the New York Stock Exchange, leaving the tech giant's market valuation at USD$2.3tn (£1.867tn) by the end of trading. Overall, the company has seen its shares diminish by 20% since the start of the year, as investors have shed away from the risky tech sector.
Aramco, by contrast, has seen its shares soar as the rising cost of natural gas and crude oil has increased investor confidence in energy producers.
Apple's fall from the top comes just over a week after the European Commission launched an investigation into whether the company had violated competition law. The firm has been accused of stymying rival companies by limiting access to its "tap and go" technology, behaviour the Commission deems as having an "exclusionary effect" on competitors, resulting in "less innovation and less choice" for iPhone users.
Should the EU Commission's charges be upheld, Apple could be fined USD$36.6bn (£29.2bn), 10% of the company's 2021 global turnover.
Also in the news:
- Seedtag & Nielsen Research Finds Contextual Targeting Boosts Consumer Interest in Advertising by 32%
- Hivestack Launches Research Division - Focuses on Programmatic Digital Out-of-Home Advertising for Retail in the Metaverse
- Gen Z Users Three Times more Likely to Use YouTube than TikTok, Finds Channel Factory
- Newly Released Data Privacy Barometer Helps Companies Understand & Act on Global Privacy Regulations
AppleBig TechInvestmentRegulationSocial Media