Google Faces Legal Action for Use of NHS Data; Microsoft Fights for Talent by Boosting Pay
by Hannah Dillon on 17th May 2022 in News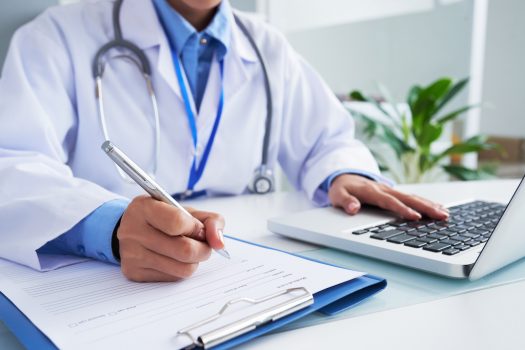 In today's ExchangeWire news digest: Google faces legal action for using NHS data without patients' consent; Microsoft boosts employee compensation to retain talent; and Meta announces its plans to test end-to-end encryption for the Quest VR messenger app.
Google faces legal action for using UK patients' data without 'knowledge or consent'
Tech giant Google is being sued for using the confidential medical records of UK citizens to test a new smartphone app.
The data was shared with Google's artificial intelligence arm, DeepMind, by the Royal Free NHS Trust in 2015. Generated from 1.6 million individuals, the data was used to test a new smartphone app called Streams, which was designed to detect kidney injuries in their earliest stages. Royal Free NHS Trust was subsequently given access to and used Streams on a discounted basis.
According to a leaked letter shared by Sky News, the most senior data protection adviser to the NHS deemed Royal Free Trust's data-sharing relationship with Google as "inappropriate" back in 2017. The deal was later ruled as illegal by the Information Commissioner's Office (ICO), which decided against fining Royal Free Trust on the basis that there was a lack of guidance in the sector.
This lawsuit against Google argues that the company "obtained and used a substantial number of confidential medical records without patients' knowledge or consent," and therefore acted unlawfully. Brought to the High Court by Andrew Prismall, the legal action comes as the UK government is exploring new ways the private sector can use NHS data to bolster the country's developing AI sector and better patient care.
"I hope that this case can achieve a fair outcome and closure for the many patients whose confidential records were - without the patients' knowledge - obtained and used by these large tech companies," commented Mr Prismall.
Microsoft offers almost double pay to retain talent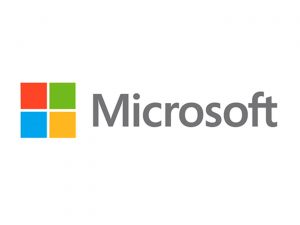 American multinational tech company Microsoft is promising a widespread boost to salaries, reports The Wall Street Journal (WSJ).
Chief executive Satya Nadella reportedly told employees on Monday (16th May) that the company intends to extend its global budget for merit-based salary increases by almost 50%. Nadella added that the software giant plans to raise annual stock compensation by a minimum of 25%.
Microsoft's plans to bolster employee compensation comes as unemployment in the US rests at 3.6% and inflation remains at an almost four-decade high. The move follows similar actions from rival companies, such as Google-parent Alphabet, who announced a new plan allowing employees to receive cash bonuses for almost any reason back in 2021. E-commerce giant Amazon also doubled its cash-pay cap for workers in February.
The company's moves also follow a blow to its augmented reality HoloLens team, which had a significant number of workers leave for better compensation at Meta Platforms. WSJ's sources claim that Meta was willing to offer some employees double their salary at Microsoft.
"This increased investment in our worldwide compensation reflects the ongoing commitment we have to providing a highly competitive experience for our employees," a Microsoft spokeswoman said.
Meta to test end-to-end encryption for Quest VR messenger app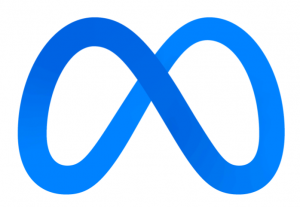 Meta has begun testing E2EE messaging on its Quest VR headsets, reports The Verge.
The test, which coincides with Meta's new v40 software update, is intended to gauge how effective E2EE is for calls and one-to-one messages in VR. In a blog published by Meta on 16th May, the company emphasised that "security and privacy are major themes in v40" and that the company would be testing "optional end-to-end encryption for Messenger's one-on-one messages and calls in VR."
Alongside E2EE, the v40 update brings with it a host of new features, including the ability to protect certain apps with a lockscreen, as opposed to locking the entire headset as before. Additional features include being able to change the audio accessibility options of both left and right audio channels, and seeing visual representations of physical keyboards when the headset is connected to Bluetooth.
The company did not confirm how many people are involved in the test, or how these test features could be enabled.
"Keeping your information secure is one of our top priorities, not just in VR but across Meta apps and technologies. When people trust that their conversations are truly private, they feel safe to express themselves and build stronger online connections," Meta's blog continued.
The launch of v40 comes just weeks after a leaked document revealed that Facebook lacks an 'adequate level of control over user data', and that the Meta-owned platform is struggling to adapt to a 'tsunami' of global privacy legislations.
Also in the news:
- Scibids Helps Charlotte Tilbury Beauty Reduce Cost Per Acquisition (CPA)
- ShowHeroes Group: CTV Emerges as Europe's Leading Video Platform for Ad Attention
- IAB Europe Withdraws Request for Suspension of Execution of the APD Decision on IAB Europe and the Transparency & Consent Framework (TCF)
- Gewista Presents its First Programmatic Out of Home Campaign in Partnership with VIOOH
DataGoogleLegalMetaVirtual Reality