Leaked Facebook Doc Exposes Lack of Control Over User Data; Samsung Posts Soaring Q1 Profits
by Hannah Dillon on 28th Apr 2022 in News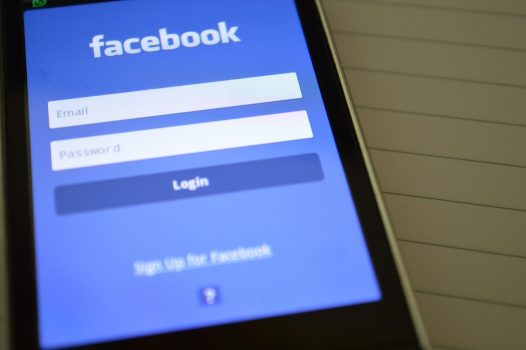 In today's ExchangeWire news digest: leaked Facebook doc reveals the company's struggle to manage user data in line with privacy legislation; Samsung reports record-breaking profits for Q1 2022; and Berlin-based Taxfix raises USD$220m (£175m) in a Series D funding round.
Leaked doc reveals Facebook lacks an "adequate level of control" over user data
A leaked internal document from social media behemoth Facebook revealed that the company does not have "an adequate level of control and explainability over how our systems use data."
The document, which was written by privacy engineers on Facebook's Ad and Business Product team in 2021, was published by Motherboard/Vice on 27th April, alongside a damning report on the company's struggle to adapt to a "tsunami" of global privacy regulations.
The 15-page document, titled "ABP Privacy Infra, Long Range Investments [A/C Priv]", revealed that engineers at the tech giant have struggled to track and control the movement of user data once it has been added to Facebook's internal systems. The revelation exposes that Facebook is unable to separate and distinguish data collected from users, and that its system is in direct violation of GDPR legislation. GDPR dictates that companies may only collect data "for specified, explicit and legitimate purposes" and not process this data "in a manner that is incompatible with those purposes."
Facebook's parent company, Meta, has argued that the leaked document does not expose non-compliance with any privacy legislation, stating, "[the document] does not describe our extensive processes and controls to comply with privacy regulations."
Speaking to TechCrunch, independent privacy researcher Wolfie Christl, disputed Meta's claims, stating, "The document is a straight and clear confession that Facebook's whole business is based on a massive GDPR violation at the most fundamental level."
Samsung posts record Q1 profits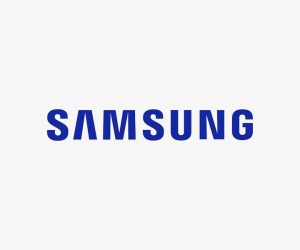 Multinational electronics company Samsung has reported a net profit boom of 59% for the first three months of 2022, with the company's revenue far surpassing analysts' predictions.
The world's biggest manufacturer of televisions, smartphones, and microchips shared its Q1 2022 net profit of ₩11.3tn (£7.1tn), a dramatic rise from ₩7.14tn (£4.4tn) during the same quarter of 2021. The South Korean company also posted revenue of ₩77.8tn (£48.8tn) for the quarter ended 31st March, up 19% from the previous year.
Samsung's rapid growth can be attributed to strong demand for memory chips, with the tech giant stating its contract chip-making business processed record sales for the first quarter, and it expects demand to exceed supply throughout the year.
The company's boom was also helped by burgeoning sales for its latest Galaxy S22 flagship smartphones. Released in February, the first six weeks of sales showed global demand for the Galaxy S22 series to be 20% higher than for its predecessor.
Although Samsung said issues impacting the tech industry in Q1 - namely higher production costs and consumer reservations due to rising inflation - were expected to continue, it anticipates supply shortages to improve, helping the company to meet demand.
Berlin's Taxfix raises USD$220m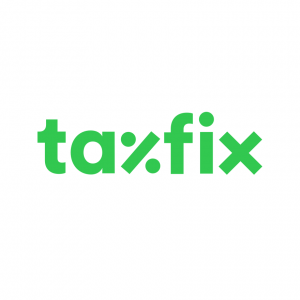 Mobile tax app Taxfix has joined the unicorn club, raising USD$220m (£175m) in a Series D funding round and receiving a total valuation surpassing USD$1bn (£795m).
Founded by Lino Teuteberg and Mathis Büchi in 2016, Taxfix provides a simplified and faster process for submitting tax returns. The company currently operates in Germany, Italy, and Spain, and this new funding will be invested into the company's growth as it aims to bolsters its team with 100 new employees.
The funds raised are also intended to accelerate the expansion of its product portfolio, kicking off with the launch of 'Instant Refund', a free service allowing users to receive half of their tax refund within one working day of filing their return.
Martin Ott, CEO of Taxfix, commented, "We are incredibly proud to take the next step in our mission to help people overcome their fear of complex tax and financial issues. With this funding, we will continue to drive rapid international growth and the expansion of our product offering to develop additional financial services. In addition to doubling revenue in the first quarter of this year, we expanded into Spain, another important European market."
Also in the news:
- Contextual Relevance is Critical to Indian Consumers According to IAS The Power of Context Research
- Permutive Announces Husna Grimes as VP of Global Privacy
- Hivestack Announces Global Alliance with Xandr for Programmatic Digital Out of Home (DOOH)
- Tanya Field named as Silver Winner of the AWS Startup Founder of the Year Award
FacebookFundingMetaMobileRegulation