UK Government Launches New App to Spot Online Spies; Amazon Lambasted for Discrimination in New York
by Hannah Dillon on 19th May 2022 in News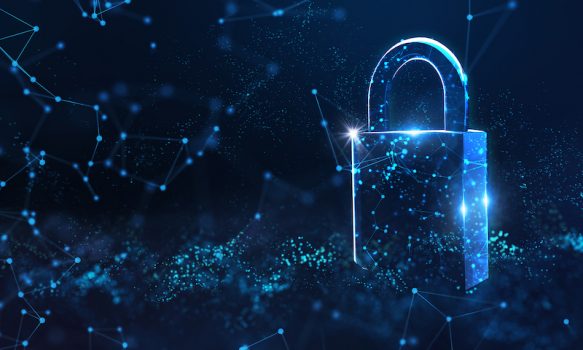 In today's ExchangeWire news digest: the UK government launches Think Before You Link app to weed out spies on social networks; Amazon faces legal action in New York over complaints of discrimination; and Tencent posts its steepest decline in profits since listing publicly.
New app launched to tackle spies on social networks
The UK government has launched a new app to prevent people from falling prey to spies on social networking sites, such as Facebook and LinkedIn.
Created by the Centre for the Protection of National Infrastructure, Think Before You Link was developed following reports that foreign spies have targeted UK nationals on an "industrial scale." According to Ken McCallum, director general of MI5, the intelligence agency has seen "over 10,000 disguised approaches on professional networking sites from foreign spies to people up and down the UK."
Both MI5 and the government believe these fake profiles are being created to gain information on national security, with McCallum stating that "Foreign spies are actively working to build relationships with those working in government, in high-tech business and in academia."
Think Before You Link aims to protect people targeted by these spies by helping them to recognise suspicious accounts and complete their own "digital due diligence" checks on unknown contacts.
Steve Barclay, chancellor of the Duchy of Lancaster and the minister responsible for cyber security, stated that it is "crucial that we do all what we can to protect ourselves and our information, ensuring those who we connect with online are who they say they are," adding that "This new app will be an important tool in that endeavour."
LinkedIn, who reportedly stopped 11.6 million fake accounts from registering on the site in the first six months of 2021, asserted that the platform successfully "removes fake accounts using information we uncover, and intelligence from a variety of sources, including government agencies," but added that the company "welcome[s] the continued efforts in the UK of the Centre for the Protection of National Infrastructure."
New York hits Amazon with discrimination complaint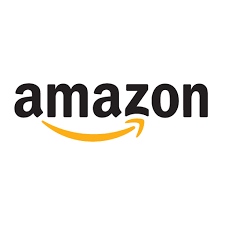 On Wednesday (18th May), New York governor Kathy Hochul raised a complaint against e-commerce giant Amazon. The complaint alleges that the company has discriminated against pregnant and disabled warehouse workers by failing to provide reasonable accommodations for their conditions. 
According to the complaint, which was filed privately by the state of New York's Division of Human Rights, Amazon violated state law by giving worksite managers the authority to bypass reasonable accommodations for staff granted by higher ups at the company. One example cited in the complaint concerned a pregnant warehouse worker who was injured at work whilst lifting packages weighing over 25lbs, despite in-house Amazon officials (known as Accommodation Consultants) approving their exemption from heavy lifting. The worker was later forced to take unpaid leave to recover from their injury.
Hochul's office stated that the complaint aims to make Amazon "cease its discriminatory conduct, adopt non-discriminatory policies and practices regarding the review of requests for reasonable accommodations, train its employees on the provisions of the Human Rights Law, and pay civil fines and penalties to the State of New York."
Kelly Nantel, director, national media relations at Amazon, told CNN Business that the e-commerce giant had "no indication a complaint was coming" as the company was already "cooperating and working closely" with an existing investigation into the matter.
"Ensuring all our employees, including those with disabilities and expectant mothers, feel safe and supported is extremely important to Amazon and we have numerous programs to ensure that's the case. While we don't always get it right with a workforce of over 1.6 million people, we work diligently to offer the best available options to accommodate individual situations," Nantel stated.
Tencent profits fall at highest rate since going public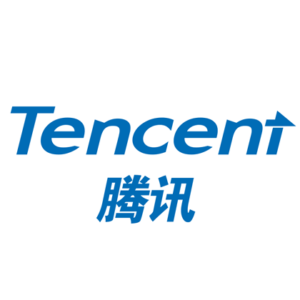 Chinese video game developer and holding company Tencent has posted its worst quarterly profit decline since the company listed publicly in 2004. The revelation saw Tencent's stock tumble by 6.5% on the Hang Seng Tech Index on Thursday (19th May).
On Wednesday (18th May), Tencent revealed that its revenue had crept up to ¥135.47bn (£16.16bn), a rise of 0.1% from the same period in 2021. Net profit, however, fell to ¥23.4bn (£2.79bn), a decline of 51%. According to data from S&P Global Market Intelligence, this is the largest drop in Tencent's profits since the company went public in Hong Kong 18 years ago.
The tech and entertainment conglomerate advised that ongoing Covid-19 restrictions in China were likely to stifle the recovery of its advertising business. Tencent also advised that it needed time to adapt to China's restrictive legislation on tech companies, but welcomed Beijing's recent moves towards supporting the tech sector.
"Tencent's results suggest growth will be slower for longer, so the read through to the rest of China's consumer facing technology companies is negative from a fundamental perspective," said Vey-Sern Ling, a senior analyst with Union Bancaire Privée. "However, there are reasons to be more optimistic in the second half given the increasing supportive signals from senior levels of the government."

Also in the news:
- impact.com & iPX Bringing Together All Players in the Partnership Economy
- Teads: Smartphone Purchase Intenders are Challenging Brand Loyalty
- DoubleVerify Global Insights Report: Ad Dollars Move to CTV & Fraud Schemes Spike 70% Globally
- VIOOH Announces Partnership with Health and Wellbeing Media Business Tonic Media Network
AmazonAppsLegalSocial NetworksTencentUK