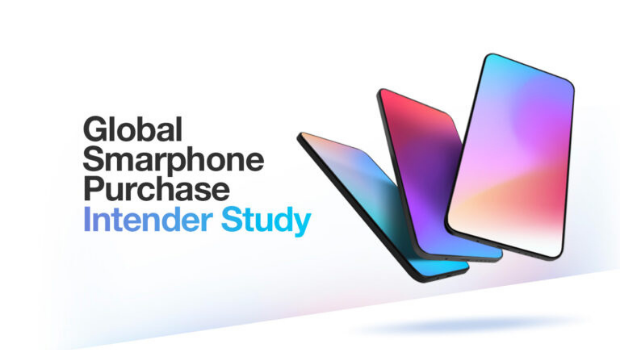 Teads, The Global Media Platform, today (18th May 2022) announces the results of its latest consumer survey in partnership with GWI. The global research, the largest ever run by Teads commissioned in 17 markets, revealed that smartphone manufacturers are going to need to adapt to new factors driving consumer purchase decisions. As the smartphone market has become less fragmented, consumers are relying on individual features and innovation to help make their decisions, rather than purely brand loyalty.
When asked what factors would make them more likely to purchase a new smartphone, 63% of all intenders said that warranty/aftercare was a factor and 19% said it was the most important one. It was also the key factor that had the narrowest gap between all age demographics, with just 1% separating Gen X (16%) and Gen Z and Millenials (both 15%). This shows that consumers, across generations, are thinking longer-term with their approach to smartphone purchases, with Right to Repair and Warranty policies (both by manufacturer and network carriers) front of mind.
More broadly, innovative hardware was the second most important (61%), before cashback (58%), innovative design (51%) and new releases (50%). Interestingly, "The device being newly-released" had the biggest discrepancy between generations, Gen Z saying this is the most important factor when compared to the Millennials.
When asked about sustainability, 78% said that brands that help the environment is important to them and 76% said they would pay more for eco-friendly products, 79% said they wanted brands to be socially responsible / eco friendly and 69% said that durability was an important feature as well.
All of this paints a fascinating look at the smartphone market,  showing that mobile phone intenders are still swayed by key hardware features, but financial and environmental decisions are playing an increasingly large part in the buying cycle as consumers want their products to have less impact on the planet and last longer once it has been produced.
The study definitively showed that the desire to have the latest device hasn't changed, with most mobile intenders having had their phone less than 6 months and nearly half had their phones for less than a year. This is despite the fact that 71% are "Very satisfied" with their phones. What's more, 76% of respondents agreed that a phone isn't just a tech product but part of their fashion/identity. Interestingly, consumers aren't just looking for the latest model of their existing brand. 89% of all intenders would consider switching brands, with GenZ (91%) and Millennials (88%) the most likely to switch. Men have a higher tendency to switch brands at 90% vs women at 86%.

Ioanna Stagia, VP global client partner insights & measurement, at Teads says: "As comparing smartphones based on performance and features has become harder over the years, it's interesting to see consumers' decisions being shifted to areas where brands can have a greater level of distinction. As consumers become increasingly concerned about the environment, the ability for manufacturers to easily repair their devices in order to increase device life-cycle and reduce impact on the planet, is only going to become more important. It is therefore up to carriers and manufacturers to decide how they're going to approach these decisions and communicate these updates to mobile intenders."   
James Aylott, SVP strategic accounts added: "January 2022 was a defining moment for the smartphone market globally as sales penetration of 5G-capable smartphones reached 51%,  representing the first time it exceeded that of 4G smartphones. Our research demonstrates a clear appetite for audiences to upgrade their devices and the latest smartphones will certainly be part of the consideration,  but perhaps most interestingly consumers may now be more willing than ever to consider switching to a new smartphone brand.  With such a variety of factors at play in determining the next smartphone a consumer chooses, our research shows that advertising can have a substantial role to play in communicating key features and benefits to consumers."
AdvertisingMediaMobileResearch