ICO Fines Clearview AI Over Image Harvesting; Broadcom in Talks to Acquire VMware for USD$60bn
by Hannah Dillon on 24th May 2022 in News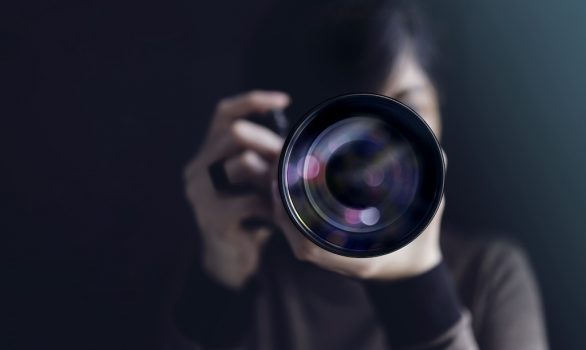 In today's ExchangeWire news digest: the ICO fines Clearview AI for collecting and storing images of UK residents; Broadcom is in talks to takeover VMware for USD$60bn (£47.7bn); and Didi Global's investors vote to delist from the New York Stock Exchange.
Clearview AI fined in UK over image collection
Facial recognition firm Clearview AI has been fined £7.5m by the Information Commissioner's Officer (ICO) for scouring the internet and social media platforms for images of people and storing them in a global database.
The New York-based company was also told to delete all the data it had collected on UK residents by the data watchdog, with the UK information commissioner John Edwards describing Clearview's operations as "unacceptable."
"Clearview AI Inc has collected multiple images of people all over the world, including in the UK, from a variety of websites and social media platforms, creating a database with more than 20 billion images," Edwards stated, "The company not only enables identification of those people, but effectively monitors their behaviour and offers it as a commercial service. That is unacceptable. That is why we have acted to protect people in the UK by both fining the company and issuing an enforcement notice."
The extent of Clearview's data collection was uncovered by an investigation by the ICO and its Australian equivalent, the Office of the Australian Information Commissioner. The investigation concluded that Clearview violated UK data protection laws in numerous ways, including failing to have a lawful reason to collect UK residents' data, failing to use this data in a fair and transparent way, and failing to prevent this data from being stored indefinitely.
Whilst Clearview's services are no longer available in the UK, the ICO reports that it still uses the data of UK residents whilst operating abroad.
Commenting on the ICO's decision, Clearview AI's chief executive Hoan Ton-That expressed disappointment, stating that the watchdog had "misinterpreted my technology and intentions." Ton-That added that he would "welcome the opportunity to engage in conversation with leaders and lawmakers so the true value of this technology, which has proven so essential to law enforcement, can continue to make communities safe."
Broadcom in talks for VMware takeover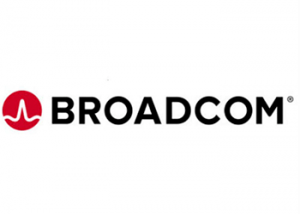 Chipmaker Broadcom Inc. is in talks to purchase cloud computing company VMware Inc. for around USD$60bn (£47.7bn).
According to the Wall Street Journal's (WSJ) sources, the two tech giants will reportedly announce a cash-and-stock deal valued at about USD$140 (£111) per share on Thursday (26th May), though this could change if talks between the companies fall apart. WSJ's sources also claim that Broadcom plans to amass USD$40bn (£31.8bn) from a handful of banks to finance the deal.
Microchip powerhouse Broadcom has long been searching to secure a deal that would bolster its presence in corporate software. The company's talks with VMware follow its USD$19bn (£15bn) acquisition of CA Technologies in 2018, and its unsuccessful attempt to purchase software company SAS Institute Inc. in 2021.
Following news of the talks, VMware's shares surged by almost 25% on Monday (23rd May), reaching USD$119.49 (£95). Broadcom's shares, by contrast, slipped by 3% to give the semiconductor-software company a market value of roughly USD$215bn (£171bn).
Chaired by billionaire Michael Dell, VMware's market value currently sits at about USD$50.3bn (£40bn). Should the deal complete, it would be one of the biggest takeovers of a technology company in a year where acquisitions in the sector are soaring. According to data compiled by Bloomberg, purchases of tech companies globally have skyrocketed by 46% this year to USD$263bn (£209bn).
Didi Global to delist in New York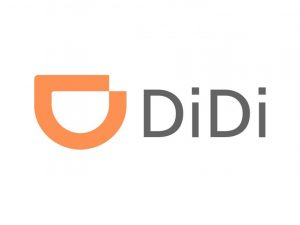 Ride-hailing group Didi Global Inc. will delist from the New York Stock exchange following a vote from the company's shareholders. The move follows a tumultuous 11 months for the China-based company, which suffered a USD$70bn (£55.7bn) blow to its market value amid Beijing's crackdown on the technology sector.
In a statement issued by the company on Monday (23rd May), Didi revealed it plans to file the necessary paperwork with the US Securities and Exchange Commission in early June. The decision from its shareholders - which include heavy hitters such as SoftBank Group Corp., Tencent Holdings Ltd. and Uber Technologies Inc. - is expected to give the company the time and space to work with Chinese regulators and prepare for a share float in Hong Kong.
Brendan Ahern, chief investment officer at Krane Fund Advisors LLC, described Didi's decision to delist as "well anticipated and is sort of a relief rally," adding that "the move is in order to allow its regulatory overview to take place, which then begs the question if and when the company could relist and there's been talk about the company potentially re-listing on the Hong Kong stock exchange."
Since going public in June 2021, Didi's shares have crashed by about 90% of its starting market value of USD$80bn (£63.66bn). By delisting from New York, the company's stock is likely to be traded on the "pink-sheets market" in higher-risk, over the counter transactions.
Also in the news:
- ID5 ID Proven to Increase Average Bid CPM in Cookieless Environments
- Adzymic Launches Smart Templates to Power Creative Automation & Adaptation for Brands
- Silverbullet Transforms Heineken Brazil's First-Party Data Strategy to Unlock Millions of Consumer Records
- Clinch & Neustar Expand Partnership to Enhance Attribution with Real-time Engagement Data