Anzu Partners With Microsoft to Use the Power of Microsoft Azure to Enhance its Commitment to Clients
by ExchangeWire PressBox on 25th May 2022 in News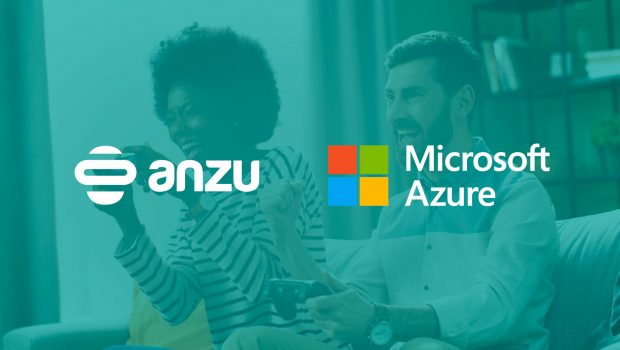 Anzu.io, one of the most advanced in-game advertising platforms, today (25th May, 2022)   announced the expansion of its global business, technology, and services collaboration with Microsoft, through a multi-year Microsoft Azure engagement and the availability of its SaaS in-game advertising solution in the Microsoft Azure Marketplace, an online store providing applications and services for use on Azure.  This follows the addition of Anzu to Microsoft's highway to a 100 Unicorns, an entrepreneurship-focused on working with tech startups with a high potential of becoming truly global enterprises in the future.
The move means game developers and advertisers using Anzu's solution can now take advantage of the productive and trusted Azure cloud platform with streamlined deployment and management.
Anzu is among the world's most advanced in-game advertising solutions. Operating across mobile, PC, console, and Roblox, Anzu helps leading game developers including Ubisoft, Saber Interactive, MyGames, and Amanotes, monetise their titles with non-disruptive ad placements that open up new, additional, and reliable revenue streams, complement the gameplay and work alongside other monetisation models.
Global advertisers including PepsiCo, Samsung, Vodafone, and American Eagle also use Anzu's tech to communicate with a hard-to-reach, highly engaged audience via blended in-game banner and video ads that appear on 3D objects like roadside billboards, stadium banners, and the sides of buildings, mirroring ads you find in the real world.
With Azure's robust and advanced technology and capabilities, Anzu expects to continue to attract more developers as they wake up to the enormous opportunity that in-game advertising presents them with.
It will also help increase Anzu's global reach to advertisers among the enterprise brands that Microsoft works with (95% of Fortune 500 companies use Azure). With over 3.2 billion gamers worldwide and growing, advertisers are increasingly looking to Anzu's in-game advertising solution to reach their customers in an environment where they are spending more and more time. 
Anzu's co-founder and CPO, Ben Fenster, said: "The move to Microsoft Azure will help us continue to fulfill our promise of providing our clients with the highest standards and the most advanced solution in the market. It will also help our clients to feel assured that their data is safe and highly protected, thanks to Azure's robust technology platform."
Microsoft's director of business development, Unicorns, Alejandro Kozin, said: "Anzu's inclusion in the Highway to a 100 Unicorns initiative demonstrates Microsoft's belief and support in Anzu's mission to transform in-game advertising for the better. The Azure platform is the perfect partner to accompany Anzu on this journey. Its infrastructure, support, and services will be instrumental in helping Anzu continue to offer its advanced solution to more and more advertisers and games publishers worldwide."
Ad TechIn-GameMonetisationPartnership