CTV: "dominating the data-driven narrative."
by Hannah Dillon on 31st May 2022 in News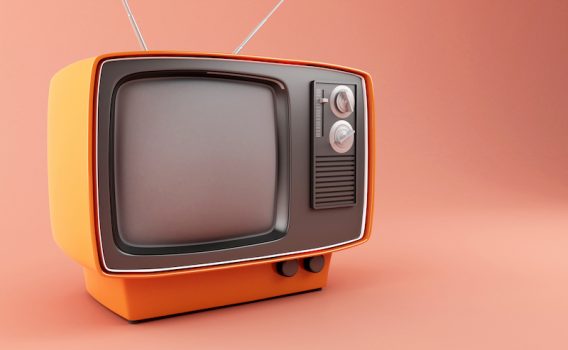 TV offers more content to viewers than ever before. Alongside 'linear' TV, channels broadcasting content against a daily schedule, the last decade has seen the rise of connected TV (CTV). With CTV, streaming platforms such as Netflix, Hulu, and Disney+ have thrived, stepping beyond their original roles as content providers and becoming content producers with the capacity and financial might to rival and usurp traditional television studios.
Despite their rapid ascent, it's not all plain sailing. After the boom that streaming services experienced during lockdown, a return to pre-pandemic behaviours, coupled with the increasing cost of living across Europe, has undoubtedly knocked streaming platforms. Netflix has suffered its first subscriber loss in over a decade, and CEO Reed Hastings is turning to ad-supported content for the first time in the platform's history. For CTV, however, the pandemic is proving to have been just the catalyst for the accelerated growth of one of the most exciting areas for innovation in ad tech.
A new era for CTV
Ciaran O'Kane, CSO at ExchangeWire, asserts that "CTV dominates the data-driven TV narrative, it remains a huge driver for innovation in the industry, and will be a key segment of data-driven TV. Outside the US, CTV is important - but the market is more complicated. Scaling fragmented non-US TV supply (a USD$100bn dollar plus opportunity) must be addressed."
O'Kane continues, "There is clearly a need for the aggregation of walled garden inventory, exchange-based CTV and linear - as buyers look at executing data-driven TV buys. Targeting innovation is also at an early stage of development: the industry is highly reliant on IP-targeting, which is often siloed within walled gardens. That practice is likely to come under intense scrutiny from a privacy perspective in the coming 12 months. Ultimately, contextual targeting will become the go-to targeting technology in TV.
Measurement is also a huge problem: the international market continues to use a mish-mash of broken measurement frameworks. We are seeing new tech solutions emerge around attention and geo-spatial that are looking to scale global measurement."
Will CTV pull the plug on linear television?
The growth of CTV offers the opportunity for "addressability and precision" according to Matterkind's managing director UK & Ireland, Seun Odeneye. Speaking at Advertising Week Europe, Odeneye noted that e-marketer's prediction that the average UK consumer will have 12 connected devices by 2023 indicates we are living in "an increasingly digital era," and observed that, as YouTube turned 17 this year, an entire generation of UK adults who have "only ever known TV on demand' will soon join the ad tech industry "leading with demand first, with linear as an afterthought."
Jenny Stirland, digital business director at Mindshare, shared these sentiments, commenting that viewers - particularly those aged 16 - 34, who Stirland classed as "the holy grail" of TV audiences - are moving away from linear television. For media agencies, this drift poses a challenge in reaching this key demographic, and connected TV "is that foot in the door to get back in front of them."
The notion that linear TV is destined to become an afterthought to CTV, however, is one Lindsay Clay, CEO of Thinkbox, entirely rejects. Speaking on the panel for The Future of TV: Will You Survive or Thrive? Clay asserted that "The biggest players in CTV are the broadcasters because that's what broadcaster VOD is: it's connected television, and that is the direction of travel for TV. I absolutely reject that there's an 'old-fashioned' television and an 'exciting new future' with CTV."
Laura Chaibi, director, international ad marketing & insights for Roku, gave credence to Clay's assessment, but also highlighted that there is "a massive tension" between linear and connected TV: "broadcasters are always about programmes that are, ideally, for everyone, and [CTV] is universally trying to personalise. So there's this tension of one-to-mass with one-to-one and how these two universes are crashing together." For media planners to succeed in this new landscape, Chaibi outlines the need to combine "the best of digital with the mass-reach of TV," suggesting that CTV fundamentally needs linear TV to continue its exponential growth as an advertising tool. The challenge here for advertisers is that measuring success in linear TV and CTV are "polar opposites" of one another, meaning the two mediums must move closer to one another for media planners to better understand and utilise them.
What's next for CTV? The industry view
With CTV set to be one of the hot topics across the media over the coming year, we spoke to some of the people at the cutting edge of the industry about the potential of TV going forward:
Measurement of attention is vital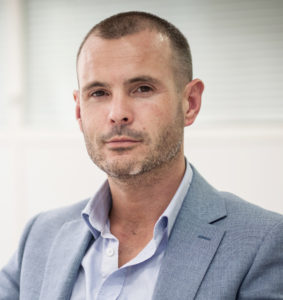 "Connected TV (CTV) surged in popularity during the pandemic. Our research found that almost half of consumers globally (44%) used CTV devices more mid-pandemic. This trend hasn't subsided.
"While there's a bigger opportunity for brands to advertise on CTV, it's never been more important, or more difficult, to stand out from the crowd and deliver authentic experiences. As we recalibrate in this privacy-conscious world, the industry must look to the future and rethink how it delivers meaningful brand experiences through ads to truly grab the attention of its desired audiences. As a result, the measurement of attention is vital. This involves moving from using viewability as a proxy, to understanding the impact of engagement and exposures and looks at multiple factors of the impact of an ad and how it registers with an individual. Only by treating attention as a new advertising currency can we plan, buy, and optimise campaigns in a more meaningful and better way in all environments, including CTV."
Nick Reid, SVP & managing director, EMEA at DoubleVerify.
CTV will eventually become the primary consideration for brands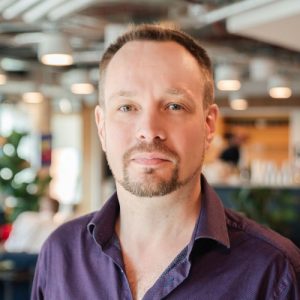 With Netflix's announcement of an ad-funded offering before the end of the year, the TV advertising space continues to heat up. For marketing teams considering TV and digital ad buying together, their experience of what can be measured on digital will impact their expectations for Connected TV.
Proving which households (and how many) are being reached and validating ad impact will be key frontiers for exploration. TV buying will also likely evolve, as UpFronts and NewFronts have to adapt and ultimately, merge. CTV will eventually become the primary consideration for brands – the spot that airs on linear TV will be a subset of what is planned for internet-delivered programming, rather than the other way around.
Tim Sleath, VP product management & data protection officer at VDX.tv
Distinguishing between TV and CTV is still necessary, but not for much longer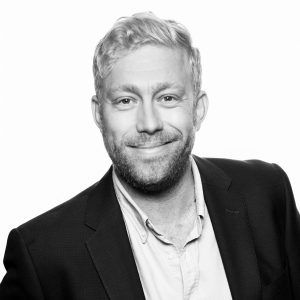 CTV ad spend increased 57% in 2021 to USD$15.2bn (£12bn) and is expected to grow an additional 39% in 2022 to $21.2bn (£16.7bn). Three out of four video buyers (76%) label CTV as a 'must buy' in their media planning budgets according to the IAB. The reason we are seeing so much interest in CTV is due to 2 reasons: firstly, TV viewers are proactively searching for free or low cost ad-supported streaming services driven by SVOD fatigue and the cost of living. Secondly, advertisers can now leverage all of the digital targeting parameters they have been using for years and apply these for the very first time to their big screen TV ad buys. This enables ad buyers to target TV viewers with increasing levels of accuracy, and within the streaming environments they are increasingly spending their time in — FAST and AVOD services.
Although TV viewers do not distinguish between linear TV, BVOD, AVOD or FAST services, it is still important for the advertising industry to differentiate. Why? Well, the way ad buyers target, measure, and attribute on CTV is very different from traditional TV. In the years to come, I believe we will be able to drop the 'C' from CTV. However, in 2022, I believe it is still required to distinguish the way TV viewers are targeted, and the technology and data that is being used to facilitate these ad buys and, increasingly, programmatic TV ad buys.
Paul Gubbins, VP, CTV strategy at Publica
CTV's fragmented nature creates new challenges for advertisers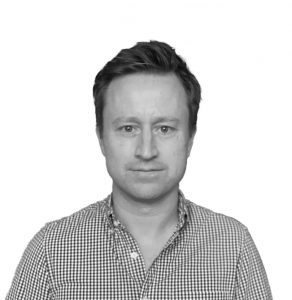 The TV landscape is changing faster than ever before. For large content producers, SVOD was the first step. But with challenges of inflation driving up household costs, and increased competition across the CTV spectrum, early winners like Netflix and Disney+ are facing exceptionally high user churn and are struggling to maintain growth rates. Suddenly, ad funded TV doesn't seem so bad anymore, and the opportunity for brands – in particular those that are new to TV – is huge.
In this space, advertisers need to do something different. The living room TV is now a completely connected digital device, so creatives can be much more imaginative and interactive. Additionally, the data set available to TV advertisers is far richer than anything we have seen before, so context and other metrics can play a much bigger role than audience alone.
The fragmented nature of CTV, however, creates new challenges, especially around addressability and measurement. Of course, it's a cookieless and no-click environment, so for advertisers to create a single data set for targeting in CTV across channels for a specific audience – whether it's by demographic, interest, or behaviour – is extremely difficult. The truth is it's not 'traditional' TV and it's not 'traditional' digital, so we need to be thinking about different approaches that can really bring this new medium to life.
John Tigg, general manager, international, Yieldmo
AdvertiserAdvertisingAVODCTVProgrammatic TVSVODTV