Qualcomm Contemplates Truce to Acquire Arm; Salesforce Revenue Soars in Q1 2022
by Hannah Dillon on 2nd Jun 2022 in News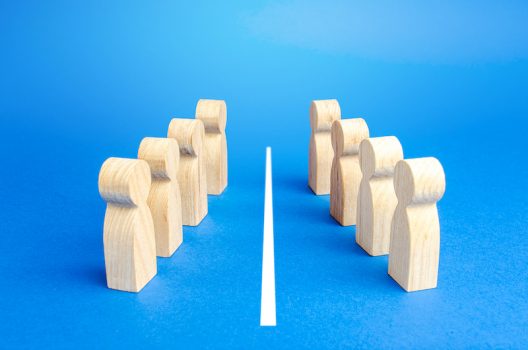 In today's ExchangeWire news digest: Qualcomm reveals it is considering working with partners to purchase SoftBank's Arm; Software company Salesforce reports leaping profits for Q1 2022; and Egyptian start-up SWVL announces brutal cutbacks to its workforce.
Qualcomm contemplates partnering with rivals to buy Arm
US chipmaker Qualcomm has detailed its aspirations to purchase a stake in SoftBank's Arm alongside a consortium of its rivals. The semiconductor company, which is one of Arm's largest licensees, expressed that sharing the UK chip designer would allow it to enable neutrality.
Speaking to Financial Times, Qualcomm chief executive Cristiano Amon expressed that the San Diego-based company was keen to invest in Arm and would contemplate a truce with other chipmakers to buy the firm from SoftBank entirely.
"It's a very important asset and it's an asset which is going to be essential to the development of our industry," said Amon.
This latest development reveals Qualcomm as the latest of numerous companies to express an interest in owning at least a stake in Arm. Back in March, co-CEO of Korean chipmaker SK hynix Park Jung-ho told the company's shareholders that it was contemplating creating a consortium to buy Arm.
"We are reviewing possibly forming a consortium, together with strategic partners, to jointly acquire it," Park Jung-ho reportedly commented.
After years of low returns, Arm's annual revenue for 2021 was reported at USD$2.7bn (£2.1bn), a 35% leap from 2020. The chipmaker's licensing business also saw its revenue soar by almost two-thirds, with royalties increasing to USD$1.5bn (£1.1bn).
Salesforce sales surge by almost a quarter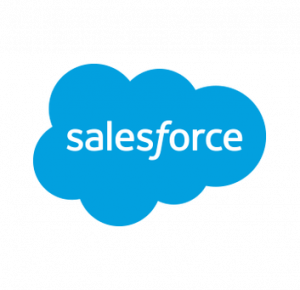 American cloud-based software company Salesforce Inc. has posted a 24% increase in fiscal revenue for Q1 2022.
The increase exceeds analyst predictions and has eased concerns over demand for its software. Following the announcement, Salesforce's shares climbed 7% in after-hours trading, having slipped earlier in the year amid an industry-wide selloff of tech stocks.
"We had another great quarter, delivering $7.4bn (£5.8bn) in revenue, up 24% year-over-year," commented Marc Benioff, co-CEO, Salesforce. "There is no greater measure of our resilience and the momentum in our business than the USD$42bn (£33bn) we have in remaining performance obligation, representing all future revenue under contract. While delivering incredible growth at scale, we're committed to consistent margin expansion and cash flow growth as part of our long-term plan to drive both top and bottom line performance."
Salesforce reported revenue had increased from USD$5.96bn (£4.72bn) in Q4 2021 to USD$7.41bn (£5.87bn) by end of Q1 2022. Although economic uncertainty has led to caution amongst consumers and businesses, the San Francisco-based company has asserted that demand for its software has sustained as businesses look to boost sales and efficiency. Co-chief executive Bret Taylor commented, "Our customers are still investing in digital technology."
Salesforce's skyrocketing revenue comes less than a year after the firm purchased messaging company Slack Technologies for USD$27.7bn (£21.9bn), broadening its product range.
Mobility start-up SWVL to cut 32% of staff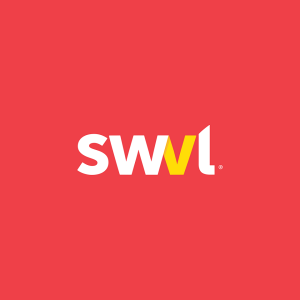 Egypt's SWVL has announced plans to cut its workforce by 32%, translating to around 400 workers based on the company's LinkedIn page.
The cuts come just a month after SWVL, which offers tech-enabled ride sharing services, purchased the UK's mass transit group Zeelo in a USD$100m (£79.3m) deal. The acquisition was just one of five made by SWVL within the past year, with others including Germany's door2door, Spain's Shotl, and Argentina's Viapool. 
According to SWVL, despite its recent acquisitions bolstering to the company's overall growth, it now needs to cut back on roles that have been automated through investments in its support functions and engineering teams.
In a statement published on Wednesday (1st June), SWVL said "The planned layoffs will impact teams responsible for functions that have been automated following investment in engineering, product and support functions".
The Dubai-based mobility start-up is just the latest tech company to announce mass redundancies as the sector faces a tumultuous month. Companies including Getir, Gorillas, Klarna, and Bolt have all made brutal cuts to their workforces, whilst tech giants such as Snap and Twitter have significantly slowed down on hiring.
Also in the news:
- Hello Media Selects Hivestack as it's Supply Side Platform (SSP)
- Broadsign Expands Programmatic DOOH Portfolio in the US & Australia
- Havas Media Group Partners with Lumen Research to Measure & Optimise Attention at Global Scale
- Xandr & Lucidity Provide New Advanced Path Optimisation for Samsung Electronics Benelux B.V.