Google's cookie delay: obstruction or opportunity?
by Hannah Dillon on 4th Aug 2022 in News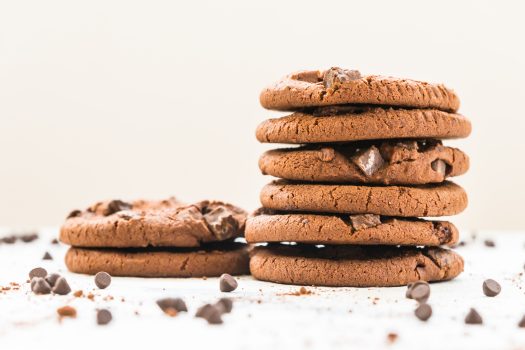 Ad tech's worst-kept secret was finally confirmed last week; Google's deprecation of the third-party cookie has been postponed. Again.
Google was originally planning to get rid of third-party cookies in its Chrome browser by 2022, but after an initial delay to 2023, the tech giant has now kicked the depreciation can further down the road. It seems 2024 is now the anointed date, as Google gives itself more time to 'evaluate and test' solutions for the change within the Privacy Sandbox.
Following the announcement, ExchangeWire CSO Ciarán O'Kane observed: "Kicking the "privacy can" down the road helps nobody.  We already have an industry heavily indexed for programmatic marketing on Chrome.  That's just 50% of the web. Traders are telling us that barely 60% of that is actually addressable due to people using incognito and activating aggressive privacy settings.  That means a multi-billion dollar addressable market is only interested in 30% of the open web.  All we are doing is giving a decaying legacy business more runway.  Google needed to be brave and accelerate the timeline to a privacy-first era - but as usual it bottled it."
'Cookiepocalypse' now or later?
Third-party cookie depreciation has been one of the hot button topics across the industry since the initial announcement from Google, with agencies and vendors alike bracing themselves for the 'cookiepocalypse'. As the prospect of a cookieless environment drew closer, ad tech turned its focus to developing alternatives that would balance data collection with consent and privacy, with varying levels of success. 
How ready marketers are for the deprecation of third-party cookies is the source of great discussion within the sector, with Scibids CMO Nadia Gonzalez stating "Privacy-first solutions can be complex," and that the extended deadline would give "more time to advertisers and publishers to test alternatives". Anna Forbes, COO at Azerion, concurs, stating "given the progress that many brands and advertisers are making towards cookieless solutions - it is a shame that some businesses still aren't ready". For businesses who are struggling to source a cookie alternative that meets the growing expectation of privacy-centricity while collecting data that will enhance advertising strategy, Google's second setback is certain to produce a sigh of relief. 
There are some, however, who argue that the sector is more prepared for the deprecation of third-party cookies than many believe. Travis Clinger, SVP, Addressability and Activations, LiveRamp, for example, notes that "45%+ of the internet is already cookieless; mobile in-app is cookieless, and CTV is cookieless", adding that Google's second delay may have been influenced by the inaccurate perception that "not enough companies have started their transition to cookieless alternatives". Mark Pearlstein, CRO at Permutive, bolsters this argument, observing that the delay has come "at a time when publishers are already seeing high opt-out rates following the implementation of a reject-all cookies option in Europe (as high as 55%)." This mindset gives credence to Teads' James Colborn's assertion that "the cookieless era hasn't been postponed, it is already here", listing Google competitors Safari, Firefox and Edge, as some of the big players who have contributed to 40% of the global open web already operating without cookies.
Don't wait for the axe to fall
Regardless of how ready ad tech is for the deprecation of third-party cookies, the reality is that the cookiepocalypse is still coming, just a little later than expected. But what does this mean for advertisers, and what should they do about it? Across the sector, the answer appears to be unanimous: take action.
"Rather than waiting another year for Google's lead, the rest of the industry should be looking beyond cookies, exploring and testing more efficient and ethical methods, including first-party and behavioural data," suggests Adludio CEO Paul Coggins. Nano Interactive's Head of Product Marketing, Heather Lloyd, seconds this, urging that the industry "maintains an all hands-on-deck approach and embraces the change, opportunities and learnings it will bring." Indeed, although Google's decision to delay deprecating third-party cookies may have slowed momentum developing alternatives, it has in turn given extra time that could be essential for solidifying an entirely new landscape for ad tech. As James Colborn observes, "no matter how long Google takes to finally deprecate third-party data, if brands and publishers delay the integration of these solutions, it will only mean less cookieless readiness when the axe does finally swing." In short: businesses who fail to take advantage of Google's extension run the risk of being left behind when the cookie finally crumbles.
CookielessCookiesGooglePost-Cookie