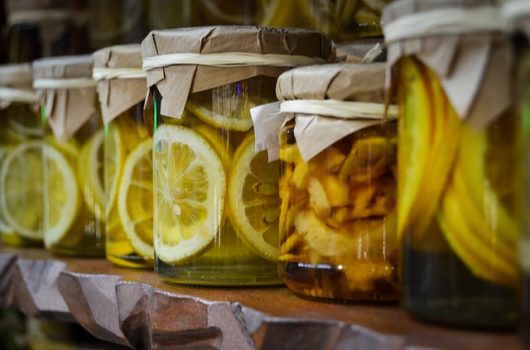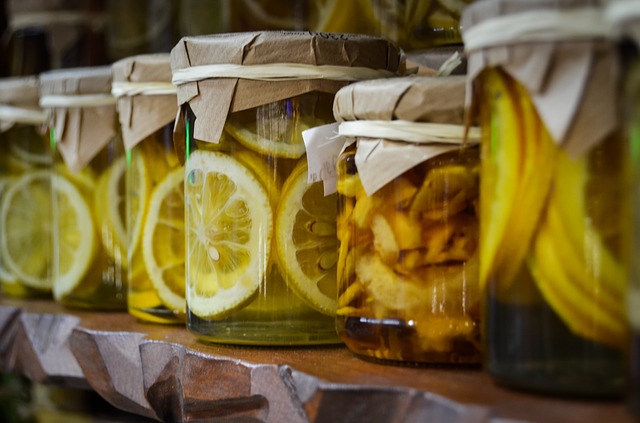 As digital advertising continues to expand within the APAC region, and attention flows increasingly towards emerging channels, efforts to preserve media quality must also be heightened. Ahead of ATS Singapore, Laura Quigley, SVP APAC, Integral Ad Science, discusses how this trust in the value chain can be maintained in the cookieless era.
What is the current state of play for media quality and trust in the value chain within the APAC market? How has this developed since October 2019?
Action is happening, and agencies and advertisers are using verification to increase the quality and impact of their campaign impressions. The market shift is now changing to attention metrics, such as time in view, compared to 2019. According to the IAS media quality report, we have seen year-on-year improvement in media quality metrics in campaigns that use verification tools.
Macroeconomic changes such as the pandemic have brought the value in media quality to the forefront and the demand for quality inventory has increased. Programmatic spending has increased, and publishers also invest in publisher optimisation tools to review their supply and meet advertiser and agency demand.
Seeing improved digital media quality performance from emerging markets in the APAC region is heartening. Publishers are reviewing the inventory, re-designing their sites to deliver higher attention and viewability for clients, and implementing a strategy to avoid risk and reduce fraud. This is leading to an increase in quality inventory.
On the buy-side, advertisers must have robust pre- and post-bid strategies and deploy verification solutions to ensure that direct and programmatically traded impressions are both protected and optimised to provide maximum impact and ROI. The strong performance of programmatic buys is most likely due to the wide use of pre-bid filters. This data should offer APAC advertisers the confidence to further invest in programmatic to drive efficiency for their campaigns across platforms.
As hate speech and misinformation/disinformation have come to the forefront recently, we have seen an increased focus on brand suitability and risk management. Advertisers have turned to contextual technologies to ensure that their advertising does not inadvertently appear next to hateful content nor fund misinformation, while successfully expanding consumer reach. Couple this with ad fraud levels remaining low when utilising prevention technologies and continued improvement in viewability - it's clear that APAC marketers are focused on realising efficiencies with their advertising budgets. Advertisers must continue to adopt anti-fraud solutions and Ads.txt to mitigate high levels of invalid traffic activity, particularly for programmatically transacted inventory".
Similarly, how has ad fraud, and efforts to combat it, evolved in APAC since 2019? What steps can be taken as an industry to improve here further?
According to Juniper Research, digital advertising spend lost to ad fraud will reach USD$68bn (£56.3bn) globally in 2022
According to the IAS Media Quality report H2 2021, global ad fraud rates rose across all formats and environments. Desktop display ad fraud rates were highest in Singapore at 4.1%. The second highest fraud rate was posted by both Japan and Vietnam at 2.6%, while Indonesia recorded 0.7%. India was the only market in the region that saw ad fraud rates reduce on desktop display, falling to 1.1%. While the worldwide optimised-against-ad fraud was 1.4%, the non-optimised ad fraud rates could be as high as 10.7%.
To combat ad fraud in Southeast Asia's emerging markets, we have worked closely with brands and agencies and encouraged the brands to take action and block invalid traffic, instead of just monitoring and reporting on it. In the last three years, we have seen that ad spending has moved to video, social, and other emerging mediums such as CTV, audio, gaming, etc. With emerging mediums becoming more mainstream, ad fraudsters have followed the spending. Regional marketers must keep up; no matter what medium, the advertisers should be blocking fraud immediately across all environments and buy types. Another significant change I've seen since 2019 is that local brands have started investing more in ad verification, and they are prioritising protection against ad fraud and moving towards the blocking of fraudulent impressions.
How are media outcomes and the balance between performance and brand marketing set to evolve in APAC following the upcoming deprecation of the third-party cookie on Google Chrome, and the rollout of Privacy Sandbox on Android?
We have already seen brands accelerating their preparation for a cookie-less environment, and Google's delay in removing third-party cookies to 2024 should not change this.
It will give the entire industry the time to invest in machine learning, contextual targeting solutions, and other tools that'll help make ads more relevant to the page environment while respecting privacy on a global scale. We use more third-party cookies for performance, which will be more impacted. In the short term, media outcomes will vary. The first-party data still exists; there are UIDs and contextual solutions that are scaled rather promptly.
From a branding and performance perspective, according to Forbes, when P&G diverted USD$200m (£165.7m) away from digital ad spending, it saw no change in business outcomes. That's not to say it will work for most companies navigating this new landscape. Instead, it's about striking a balance. A key challenge for all marketers is finding the right ratio of activities to encourage sales in the short term and build the brand in the long term. We're now in a new era where brands are combining the best of these approaches within full-funnel strategies, tracking, and KPIs to better understand the connections between TV ads, social media, and online conversions, for example, to develop a more robust understanding of marketing effectiveness and continue to become more relevant to customers.
The CMO's goals around ROI, branding, and engagement won't change, how we get there might change.
Likewise, how will identifier deprecation affect verification? What steps can both buy- and sell-sides take in conjunction with technology partners to mitigate any harmful impact here?
Any form of identification will not find favours – consumer privacy is vital – IAS does not rely on cookies and identifiers for targeting and optimising media quality. As our industry prepares for a cookieless future and increasingly moves away from audience targeting, advertisers have a significant opportunity to be intentional with contextual tools. Rather than focus on data management and privacy regulations that accompany collecting audience data, many marketers will switch to advertising in contextually relevant environments and use that as a proxy.
Ultimately, a shift to contextual advertising is also good news for the industry because it aligns with the preferences of privacy-conscious consumers while achieving the brand's goals for engagement.
Following a surge of attention during the coronavirus pandemic, how can media quality within emerging channels, such as gaming, be improved?
IAS has been measuring a proxy to attention since 2019 when we released the 'Time-In-View' measurement. Since 2019, we have refined our approach and offer "Quality Attention" measurement. This measurement provides brands with performance metrics based on how long consumers are engaged with campaigns (expanding the signals we measure on the page to include engagement and interaction). This ensures our clients leverage enhanced visual insights to optimise towards higher attention and drive campaign impact.
Marketers don't look at metrics in isolation; they want to know how attention impacts performance and outcomes and tie it to real-world business outcomes. We as an industry have more to do when tying metrics to outcomes. The same principles apply to CTV, display, and gaming– attention drives results. During the pandemic, video came to the forefront, gaming usage increased, and the same principle applies– relevance is key. Attention is not just for traditional buys or emerging buying, it should be measured across channels. There are only a finite amount of quality impressions, and it is up to advertisers to set those goals in their planning and buying priorities, which should be around attention and high-quality supply.
Eyeballs have indeed moved to new mediums, and marketers have to make sure that they apply media quality best practices to the ad spend on these mediums too. No matter the channel, agencies and advertisers should invest in supply path optimisation to drive cost efficiency and maximum campaign outcome effectiveness.
---
ATS Singapore 2022 will take place on 21st and 22nd September at Parkroyal Collection Marina Bay. Tickets and further information are available via the ATS Singapore 2022 event hub.