Pubstack Announce Masterclass: From a Vanilla MPU to a Major-League Ad Slot
by ExchangeWire PressBox on 16th Nov 2022 in News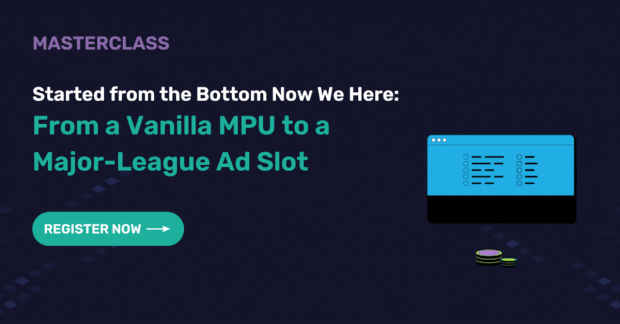 Monetising a website has become a very tedious process.
When creating an ad placement, Publishers now have to wonder where to place the ad, which sizes to allow, which mediaType to configure, which SSPs to request, and of course, consider the many configuration choices for their ad slot like Lazy Loading or Refresh.
More often than not, the most straightforward configuration will not be the one that will yield the most revenue. On the other hand, piling on as much complexity as possible (for example, requesting dozens of SSPs) is also not the most optimal way to go.
In its next online masterclass, Pubstack will show how starting from the most basic MPU; we can configure a highly performing adUnit:
We will begin by maximising our MPU's inner attractiveness by focusing on elements like Sizes and Viewability.
We will then fine-tune the demand side by selecting the right partners for our MPU and setting up the most profitable competition.
And, of course, our whole MO and conclusions will be based on a data-driven process.
Join Pubstack's Programmatic Experts on Tuesday, November 29th, 2022, at 3:30 pm CET (10:30 am ET). Register now by following this link.

Pubstack
Pubstack empowers publishers' monetization teams with real-time ad revenue analytics and actionable insights to help them make better decisions and maximize their outcomes....
Powered by PressBox
CreativeMonetisationPublisherWebsite