Taptap Digital's Location Intelligence Lands in Italy with a New Sales Director on the Ground
by ExchangeWire PressBox on 24th Nov 2022 in News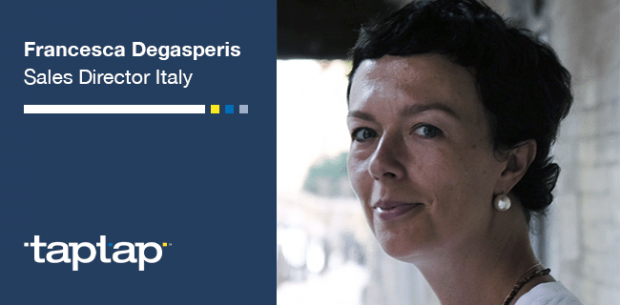 Taptap Digital is an advertising technology company specialising in geospatial intelligence and analysis for programmatic media. Its proprietary full-stack platform, Sonata, arrives in Italy to offer advertisers and marketers new ways to plan, launch, and measure omnichannel campaigns that leverage rich data based on location. Efforts in Italy will be led by Francesca Degasperis, whose 20 years of experience in top companies in the industry mean she can expertly cater Taptap solutions to agencies and brands in the Italian space. 
The initiative in Italy comes hot off the heels of Taptap's recent expansion in the UK, with company growth accelerating. The company was founded in 2010 in Madrid and is now present throughout Europe, Africa, and North and South America. Through the Sonata Platform, Taptap offers solutions for programmatic omnichannel campaigns differentiated by the addition of location in both simple and complex forms. For example, location makes it possible to incorporate key contextual variables and traverse online and offline environments for media campaigns. In advanced uses of location, it serves as the basis of a privacy-first targeting methodology that is an alternative to cookies or unique IDs.
Through previous roles leading sales and business development in Dada, B!Digital, and Teads, Francesca has built up extensive industry expertise and understands the challenges and opportunities for brands in Italy. In her most recent role at AdKaora, she was responsible for media agency relations as well as launching the programmatic business unit for the company (to great success). In addition, Francesca is a professor of digital marketing at Digital Coach, a Google partner and one of the first digital marketing programmes in Italy. Her background makes Francesca a strong partner and ally to agencies looking for programmatic efficiency based on a contextual, geospatial analysis.
Advertisers and agencies can access Sonata via self or managed service to plan, activate, and measure omnichannel media strategies across display, video, audio, native, DOOH, and CTV (beta). In Sonata Location Intelligence, the geospatial analytics arm of the platform, users can use georeferenced data to map multidimensional audiences and targets, which can include onboarding and commingling their own first-party data to the analysis. The platform boasts a recently upgraded reporting dashboard with automatic data visualisation and deep insights to optimise and analyse campaign performance.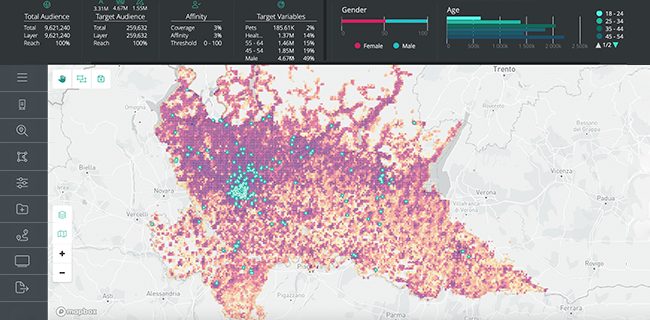 Francesca comments, "I am very excited to take my next step with Taptap, leading business development here in Italy, and have already started to share the infinite benefits of location with local marketers and advertisers. Taptap offers unique and creative opportunities to make meaningful connections with consumers by way of geospatial intelligence actionable via an omnichannel programmatic DSP, something I think can benefit both large and smaller brands."
For more information contact: italy.sales@taptapdigital.com.

Taptap Digital
Taptap is a predictive advertising platform empowering brands to predict with precision and unlock advertising success at scale. Helping brands find who and where their best customers are and engage them across CTV, DOOH, digital audio, desktop and m...
Powered by PressBox
ContextualGeotargetingOmnichannelProgrammatic