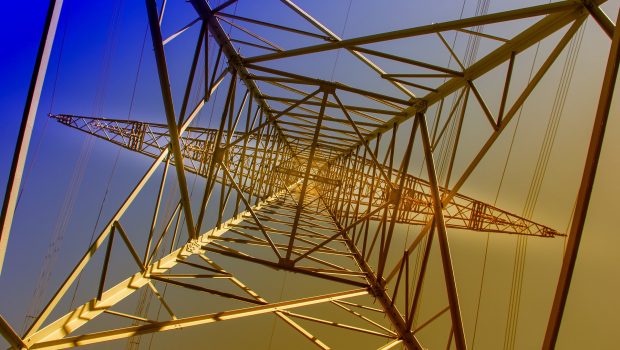 In the context of economic uncertainty, staffing shortfalls, and the necessity to leverage signals beyond the third-party cookie, it is unsurprising that advertisers are now turning towards artificial intelligence (AI) and other automated solutions to repurpose their ad infrastructure for leanness and agility. Research released this year by ExchangeWire, in association with Scibids, revealed that 42% of UK programmatic spend used algorithmic decisioning or AI, driven by operational efficiencies, convenience, and revenue gains.

With these factors only set to gain more prominence as marketing budgets tighten, ExchangeWire speaks to a range of industry experts for their predictions on how marketing infrastructure and automation is set to evolve over the course of 2023.
Automation: cutting costs, increasing output, and boosting the bottom line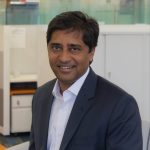 It is a known fact that modern consumers will only engage with brands that resonate with them on a personal level. As the cost of living continues to skyrocket, buyer behaviour will evolve and the need for hyper-personalisation strategies will increase. Brands must look for new ways to enhance engagement and increase customer acquisition without breaking the bank.
To stay competitive, brands need to respond to customers in a personalised way - an impossible task without automation technology. Automation improves efficiency by running pre-programmed campaigns across an ever increasing number of channels, reduces error rates, increases performance optimisation in real time, and allows marketers to evaluate data driven insights into buyer behaviour for a first-rate customer experience.
At a time when it is more important than ever to attract and retain customers, automation technology is a key way to cut costs, increase output, and boost bottom line results.
Jay Kulkarni, CEO, Theorem Inc.
The growth of emotion and generative AI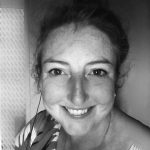 In August, Gartner announced helpful insights into advertising trends it expects to see in future, including around AI and contextual advertising.
First, Gartner highlights emotion AI, which it interprets as understanding users' emotions, though this concept is questionable from a privacy perspective. Instead, true potential in emotion AI comes by switching focus to context, measuring sentiment in the moment.
The second trend is generative AI, such as DALL-E, which uses AI to generate creative images, based on command prompts. An example of a commercial application involves allowing advertisers to understand the different models belonging to a specific car brand - but also which of those models compete with other brands' car models, all achieved via machine learning.
Whether for media planning, or creative, the applications of and options around AI are growing. 2023 will be the time we take experimentation and understanding in this area to the next level.
Heather Lloyd, head of product marketing, Nano Interactive
Agility & nimbleness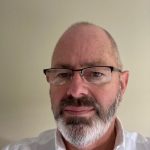 Subject to the impact of the impending recession, alongside geopolitical strife and energy crises, it is likely that IT spending will remain static for 2023, not increasing until 2025. However, rather than spelling a slow down of technological innovation, what we will see next year is the convergence of existing technologies to become "mainstream." Robotics, VR, AI, IoT and 5G, for example, will all become more widely integrated, delivering richer experiences to consumers and faster, more agile solutions for businesses at a cheaper cost.
What will this mean for the advertising industry? Well, we can expect that AI will become commonplace for campaign optimisation as well as design, with some brands taking this in-house. Others will leverage third-party, AI-led platforms. As a result, traditional, creative, and network agencies will struggle to achieve historic levels of profit growth as digital campaign delivery becomes more heavily commoditised and automated through these more nimble solutions.
Ian Liddicoat, chief technology officer and head of data science, Adludio
Increasing efficiency and driving lasting engagement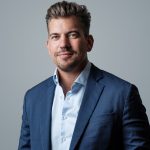 There is no doubting the enormous strides that AI solutions have made within the past year and we only expect it to continue to develop through 2023. We will see more businesses shifting focus towards maximising their carefully allocated resources via automated solutions that increase efficiency and drive lasting engagement with their target audience.
With the introduction of AI technologies, like ChatGPT, set to revolutionise how consumers interface with computers and search for information online, businesses will have to keep up with changes to ensure they remain visible. At a time when businesses advertising online are also facing the impact of Google search inflation, with search representing 40% of UK ad spend, adopting mechanisms that ensure better returns is vital for businesses to survive the competition.
Within the next months, we expect more businesses investing time to understand the benefits of incorporating AI solutions into their systems and thus reap the benefits.
Gustav Westman, founder and CEO, BrightBid
Unifying the ad stack through customisable AI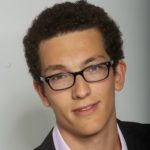 With 2023 promising inflation, a likely recession, and the ongoing fragmentation of the media landscape, we can expect that many marketers will be scrutinising their tech stacks to explore where efficiencies can be improved. One result of this will be an even greater take-up of artificial intelligence solutions.
While acknowledged for some time as an area of strategic interest, customisable AI, in particular, will play a larger role in the industry in 2023. Capable of using privacy-compliant user data to significantly improve media reach and productivity while maintaining efficiencies at scale, brands will increasingly be wanting to leverage these solutions next year.
At the same time, with AI-led insights also having supercharged the bidding functions for many DSPs with the use of first-party and measurement data over the past year, we can expect more DSPs to recognise the need for the activation of customisable AI to help unify ad stacks.
Rémi Lemonnier, co-founder, Scibids
Publisher-led SPO and tailored demand stacks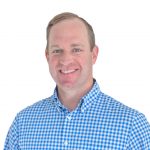 With the increasing adoption of server-to-server bidding and a heightened focus on supply path optimisation, automation of preferred supply paths will become increasingly important as we head into 2023. While much of the supply path optimisation to date has been done by DSPs and SSPs, publishers have an opportunity to grow revenue by thoughtfully selecting which demand partners they include server-side and client-side to ensure the most efficient path to their inventory. Taking things a step further, the most advanced publishers will have the ability to tailor their demand stack in each individual auction leveraging data science to maximise the value of each user.
Kurt Donnell, CEO, Freestar
Addressing complexity and systemic inefficiencies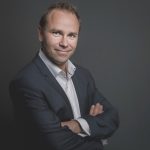 2023 will not be business as usual. Expectation of recession is already impacting 2023 marketing budgets, pushing CMOs into a defensive posture as they enter the new year. When budgets are challenged, most CMOs often focus on cutting short-term variable costs, such as media spending. These cost savings in the short term are often offset by more systemic inefficiencies among long-term fixed costs, such as operational challenges in the media buying process. This is why advertisers equipped with solid infrastructure and automation such as advertising resource management (ARM) will be better positioned to perform cost optimisation instead of cost cutting.
2023 will also see the continuation of the incredibly complex fragmentation of data-driven media, from existing wall gardens to new entrants like Netflix and Apple, data-driven TV, audio, TikTok, and DOOH. Managing this complexity will also require centralised infrastructure and automation for advertisers who want to thrive in 2023.
Aurelien Blaha, global marketing director, MINT