Introducing MarigoldTM: The First Martech Company to Deliver Relationship Marketing Solutions that Drive Lifetime Loyalty
by ExchangeWire PressBox on 25th Jan 2023 in News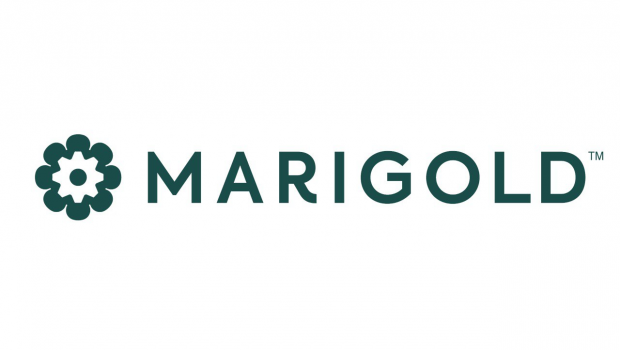 Today, (January 25th, 2023) CM Group CEO Wellford Dillard introduced Marigold, which brings together the company's global, cross-channel email and martech solutions, technologies, and services under one brand. 
Marigold's offerings are united by a singular mission and focus: to deliver world-class relationship marketing solutions that enable customers around the world to grow, scale, and future-proof their businesses. Customers are already benefiting from the collective power and force multiplication of Marigold's full-solution portfolio, which is accelerating innovation across all Marigold products and making market-leading developments available to customers faster.
The unveiling of Marigold represents the next stage in CM Group's strategic growth plan to deliver specialised, cross-channel relationship marketing solutions that support marketers across the full consumer lifecycle by providing personalisation at scale, interactive digital experiences, and loyalty programmes across industries. With deep roots and a proven record of helping customers successfully evolve their businesses for more than 30 years, Marigold offers solutions that empower marketing teams of all sizes and sophistication with the relationship marketing tools, support, and expertise they need to grow their consumer loyalty, today and in the future.
"We are thrilled to introduce Marigold, which perfectly reflects who we are and why we exist: to drive growth for our customers. By nature, marigolds are growth catalysts for other plants, and as Marigold we are focused on partnering with our customers to help stimulate their growth," said Wellford Dillard, CEO of Marigold. "As a global pioneer in relationship marketing, our vision has always been about bringing together the most powerful, best-in-class relationship marketing solutions across email, mobile, and loyalty for brands of all shapes and sizes to build long-lasting customer relationships. Marigold is proud to be leading from the front during the largest digital and martech transformation in history."
Marigold delivers purpose-built solutions for marketing teams across retail, franchise, media and publishing, restaurants, agencies and professional services firms, higher education, nonprofits, travel, entertainment, and more. More than 40,000 global brands like TGI Fridays, Orangetheory Fitness, Morning Brew, Magnolia Bakery, The Honey Baked Ham Company and Thrive Market trust Marigold to create experiences that build relationships at every point in the customer journey.
Anchored in best-in-class marketing solutions, last year the company increased investment to expand the breadth and depth of its offerings to include SMS, as well as a platform that allows brands to collect zero-party data at scale. Marigold has also invested in the growth of its leadership and bench of experts across the key industries it serves around the globe.
Many of today's marketing solutions have built a wedge between brands and their consumers. Recession concerns, changes in privacy regulations and the sunsetting of cookies have pushed brands to approach marketing differently. The future of marketing is about creating and nurturing relationships to better connect consumers with the products and services they love.
Marigold is best suited to address this change with solutions that serve the entire customer lifecycle from acquisition thro

Marigold
Marigold is a global pioneer in relationship marketing, providing tailored, industry-specific martech solutions to over 40,000 businesses around the world. With Campaign Monitor, Cheetah Digital, Emma, Sailthru, Selligent, and Vuture under one roof, ...
Powered by PressBox
BrandsCross-ChannelDigital MarketingMartech