Hivestack Selected as First Programmatic DOOH Partner for Korea's BGFnetworks
by ExchangeWire PressBox on 31st Jan 2023 in News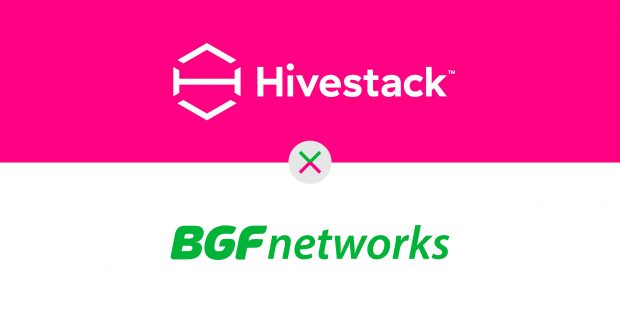 Hivestack, the world's leading, independent programmatic DOOH ad tech company announced a partnership with the leading Korean digital marketing network, BGFnetworks, the organisation that operates the digital platform for 'CU', the country's biggest convenience store provider.
Through this new partnership, premium DOOH screens at CU's retail locations across Seoul, Korea will be integrated into the Hivestack supply-side platform (SSP) offering both local and global advertisers the opportunity to activate programmatic DOOH campaigns via both open exchange and private marketplace (PMP) deals.
This partnership will integrate 4,300 digital screens located across 3,500 CU retail stores located in and around Seoul, the capital and most densely populated city in Korea. These retail locations include the popular store, 'Venue', a key destination for the younger generation and a highly captive audience for brands. Advertisers from within and outside of Korea will be able to target and engage with the high volume of audiences visiting these stores on a daily basis.
Yoonseung Jekal, director of publisher development Hivestack Korea said - "We are excited to partner with BGFnetworks and have access to CU's premium DOOH inventory in these busy locations in and around Seoul. Convenience stores are some of the busiest places in the country and provide the ideal environment to implement Hivestack's core technologies, audience targeting, geofencing, and customised message delivery. In particular, by utilising the popular convenience store Venue, we open up a key opportunity for global advertisers from sectors such as gaming, sports, fashion, and social media to reach younger audiences with precision."
Kihyung Nam, head of the DS business team at BGFnetworks said - "CU digital screens are purposefully positioned in areas of high footfall. Partnering with Hivestack enables us to proceed quickly, easily, and conveniently to drive business outcomes for not only local advertisers but also global advertisers. CU convenience store is a life-oriented store with the largest network in the country that provides convenience shopping 24 hours a day, 7 days a week. CU enables ads tailored to the advertiser's needs to be delivered as quickly as possible in the closest proximity to the customer so that the maximum reach and engagement can be achieved in an optimal environment."

Hivestack
Hivestack is the largest independent, global, full stack, marketing technology company that powers the buy and sell-side of programmatic digital out of home (DOOH) advertising. On the buy side, marketers use Hivestack's Demand-Side Platform to crea...
Powered by PressBox
Ad TechDOOHPartnershipProgrammatic