What the Pivot to Privacy has Meant for Mobile
by Grace Dillon on 16th Feb 2023 in News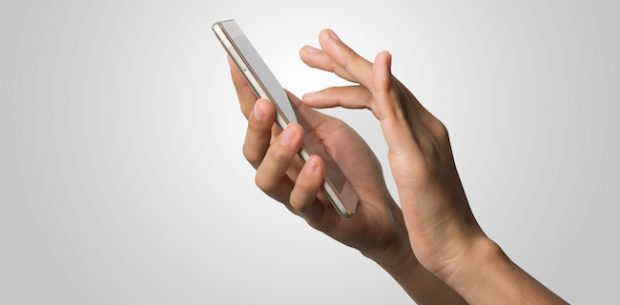 If the ad tech industry was to have a word of the year, then it's fair to say that 'privacy' would feature in at least the top ten since 2016 (if not before). GDPR and subsequent privacy-focused legislation have sent all industry participants on quests to find and/or develop new ways to target effectively without falling foul of regulators.
The push to respect people's privacy is a welcome one from consumers; but how has it impacted the devices that paint the most intimate portraits of our lives? Here, we look into how the pivot to privacy has impacted mobile advertising on the two largest operating systems – Apple's iOs and Google's AndroidOS.
Apple
As the owner of their proprietary hardware as well as their own operating system (iOS) from the beginning, Apple have greater control over how advertisers access users of their devices than rival AndroidOS-owner Google. With stricter regulation being brought into force and a sharp increase in the number of US Apple users implementing "Limit Ad Tracking" on their devices over 2016-2020, Apple unsurprisingly took action.
The tech giant responded to the shift to privacy by announcing a change to ID for advertisers (IDFA) from the launch of iOS 14 in 2020 (although the change didn't come into force until 2021). IDFA is a mobile advertising identifier (or MAID) that enables the targeting, measurement, and attribution of ads within apps on iOS, tvOS, and iPadOS. Unlike third-party cookies, IDFA works in non-browser settings and is persistent, meaning that it can't be deleted and is always associated with a user until they either manually reset it or switch to a different Apple device.
With iOS 14, Apple introduced a new privacy framework which limits how advertisers can use IDFA: App Tracking Transparency (ATT). Under ATT, Apple device users are presented with a pop up message explicitly asking them whether they want to give an app permission to track their activities, offering a binary choice of "yes" or "no". The prompt only applies to the use of third-party data for targeting and tracking, meaning that apps can still use first-party data to deliver and measure ads.
Apple somewhat softened the blow caused by the IDFA change by updating their SKAdNetwork, an alternative way of attributing ad spend. However, others have noted that the method is not exactly a silver bullet for advertisers, as campaign IDs are limited to 100 per ad network and advertisers don't receive view-through attribution, nor any information on a raft of datapoints, including impressions, user lifetime value, and retention.
The outcome
While some commentators feared that opt-in rates would be as low as 1%, research from Statista states that monthly opt-ins have risen from 11% in April 2021 to 25% in April 2022, with overall opt-ins reportedly hitting 46% in March 2022 alone. However, the introduction of ATT had a negative impact on the digital advertising industry, with some iOS advertisers' revenue reportedly declining by 30% to 40%. By Q3 2021, Snap, Twitter, Facebook, and YouTube had collectively lost nearly USD $10bn (~£8.3bn) in ad revenue. 
Facebook parent-company Meta, accused Apple of "undercutting others in the digital economy" (hardly a surprising response given that ATT is estimated to have cost the firm USD $12bn or ~£10bn in advertising revenue). While not everyone sympathises with Meta, others may be perturbed by the finding that Apple Search Ads grew on the back of ATT's implementation, with the business' share of total app downloads derived from ad clicks rising from 17% to 58%. Such findings have piqued the interest of regulators, with several national authorities expressing concern about or announcing investigations into ATT's impact on the digital ad market.
This accusation (which Apple deny) aside, it's not clear whether ATT has actually delivered greater privacy for mobile users. A 2022 study conducted by researchers from the University of Oxford and an independent US-based researcher found that the average number of tracking libraries had not declined, and that companies were still able to track users without consent (as first-party tracking is still permitted under the framework). Moreover, the research found that several apps were using techniques in violation of Apple's own policies and that the information shown in Privacy Nutrition Labels was often inaccurate, and therefore arguably misleading. The report summarised that "while Apple's changes make tracking individual users more difficult, they motivate a countermovement, and reinforce existing market power of gatekeeper companies with access to large troves of first-party data."
Google
Google have, for the most part, been quieter in the mobile privacy department than Apple. The Alphabet-owned subsidiary are still yet to deprecate third-party cookies on Chrome, already putting them on the back foot against Apple, whose Safari browser has blocked the technology by default since 2020.
However, Google have made some changes in the name of user privacy: in 2021, the company announced an update to Google Play Services which would restrict advertisers' access to their own MAID, Android Advertising ID (AAID). Google state that the change will remove the AAID of any users who opt out of personalised advertising, presenting marketers with a string of zeros instead. The move was rolled out to all versions of AndroidOS from April 2022.
The Big Tech firm followed up this step with the announcement of Privacy Sandbox for Android, releasing the Beta version almost exactly a year later on 14th February 2023. According to the official release, the initiative will use new APIs "designed with privacy at the core" that "don't use identifiers that can track your activity across apps and websites." In a not-so-subtle dig at their rival's ATT, Google emphasise that they built the Sandbox using feedback from app developers, and have sought to bolster user privacy without leaving advertisers high and dry like other "blunt approaches" have.
The outcome
It goes without saying that it's too soon to know how Privacy Sandbox for Android will affect the mobile advertising landscape. The impact of Google's change to AAID is also yet to be fully understood, but it's expected to have a negative impact on how ads perform, like ATT did. Whether this impact is as severe is yet to be seen: previously, Android users appeared more ambivalent about being tracked, with just over 2% opting out of personalised advertising in 2021.
Privacy is no longer optional
While the pivot to privacy has spurred the two largest mobile operating system owners to make changes, it remains to be seen whether the changes to IDFA and AAID will enhance user privacy. What is clearer is that restricting MAIDs has disrupted traditional mobile advertising, and is likely to continue to do so unless the vast majority of mobile users decide to opt in (a decision which will require greater conveyance of the value exchange of data-led advertising for an accessible app economy and a concerted effort by advertisers and tech firms to regain consumers' trust).
With global app revenue predicted to reach USD $631bn (~£525.7bn) by 2025, advertisers will continue looking for ways to access this lucrative market. Hopefully tech vendors will seek to do so by adapting and innovating to develop effective, privacy-centric means of reaching audiences, rather than pursuing workarounds or other dubious (but permissible) practices. With regulators more hawkish than ever about companies' data use, putting privacy at the core of mobile ad solutions is the only sustainable path forward.