Equativ Renews Partnership with Seedtag & the Extension of Their Contextual AI Solution
by ExchangeWire PressBox on 21st Mar 2023 in News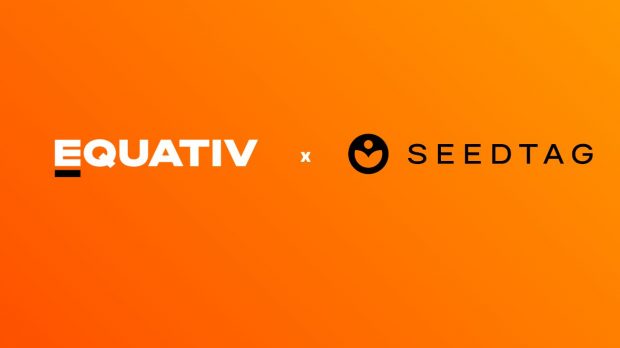 Equativ, the leading independent ad tech platform, and Seedtag, the leader in contextual advertising, announce today (March 21st, 2023) the extension of their global strategic partnership into Equativ's curation offering. Seedtag has selected Equativ's curation platform to enrich its contextual targeting solution with the power of Equativ's targeting capabilities and premium ecosystem. The common goal of this partnership is to empower buyers to engage with relevant audiences across brand-suitable premium content with full respect to their data privacy.
Building on Equativ's curation offering, advertisers will benefit from Seedtag's contextual AI solution LIZ© that leverages the power of machine learning to provide a human-like understanding of content to deliver precise targeting in a cookieless environment. This is an important advantage as third-party cookies and identifiers are set to disappear. Through this integration into Equativ's curation platform, Seedtag will be able to create a 100% cookieless contextual marketplace enabling advertisers to drive campaign performance and brand recognition through brand-suitable ad placement across high-quality cross-publisher inventory. This partnership also allows buyers to run private marketplace (PMP), programmatic guaranteed (PG), and direct deals via Equativ with access to Seedtag's exclusive inventory to deliver ads in the right place.
In addition, Seedtag is renewing its existing partnership with Equativ as its primary SSP after a successful four-year collaboration spanning several European markets specifically in Spain which saw a more than 100% revenue increase in Q1 2022 compared to Q1 2021.
Ingrid Couasnon, EVP EMEA at Equativ, comments: "We are pleased to extend our global strategic partnership with Seedtag. The integration of their unique contextual AI capabilities into our curation platform will support the creation of closer relationships between buyers and sellers. In the face of the end of third-party cookies, it is critical that we offer privacy-first, transparent, and effective solutions to media buyers everywhere."
Grego Martínez, VP of product at Seedtag, states: "Over the past few months, we have been working on developing a tool that would allow us to connect our contextual capabilities with Equativ's curation platform. As a result, we have established a solid partnership and have made our contextual signals, created by Seedtag's contextual AI LIZ©, available in a 100% cookieless contextual marketplace. We are excited about this partnership and will continue to work to deliver a scalable, efficient, and privacy-first solution that enables advertisers and publishers to expand their business"

Equativ
Equativ is the new single name for Smart Adserver, DynAdmic, and LiquidM — three proven innovators in advertising technology. The vertically integrated company provides brand and privacy-safe solutions that empower its clients to achieve maximum im...
Powered by PressBox
AIBrand SuitabilityContextualCurationPartnership