Xaxis Romania in Collaboration with Adelaide Offers Attention Measurement Services for Renowned Brands
by ExchangeWire PressBox on 11th Apr 2023 in News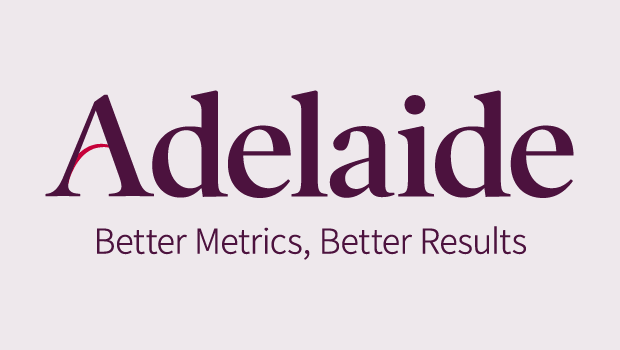 Xaxis Romania and Adelaide, the leader in attention-based media quality measurement, announce a strategic partnership offering advertisers advanced attention measurement and activation capabilities for digital campaigns.
Thanks to this partnership, GroupM Romania clients can use Adelaide metrics to achieve superior results in programmatic campaigns. Xaxis Romania will thus provide its clients with a distinctive competitive advantage as the first specialist agency in the market to provide attention-based measurement and optimisation services.
To kick off the partnership, Xaxis Romania collaborated with EssenceMediacom Romania and Adelaide to measure media quality across a large retailer's campaign using Adelaide AU. The campaign outperformed benchmarks, achieving 34% better results compared to Adelaide's benchmark for the retail vertical and 27% better than the European benchmark.
Adelaide's AU is an omni-channel measure of media quality that measures the likelihood of attention to an ad and its subsequent impact using a machine learning algorithm. The AU model evaluates hundreds of media quality signals, eye-tracking data, and outcomes to generate an accurate and nuanced quality score for each ad placement.
"We are delighted to partner with Adelaide to provide our clients with superior performance of programmatic media campaigns," said Alexa Constantinescu, programmatic director, representing Xaxis Romania. "Given the direct correlation between the AU model and the results of media campaigns, we are confident that this collaboration will help us consistently deliver higher performance campaigns and generate greater impact for our clients."
"Our colleagues at EssenceMediacom and Xaxis Switzerland have also implemented successful campaigns using the AU measurement model. In a recent automotive brand international campaign, conversions increased by 69% using such an AU-based algorithm for the bidding part. So we are happy to be the first media agency in Romania to offer such a complex solution for our clients," said Cristian Agafiței, digital business manager, EssenceMediacom Romania.
"Globally, Xaxis has been moving towards a data-driven approach to media measurement and buying. Just a few months ago, we announced a partnership with Xaxis Switzerland that allows advertisers to leverage AU for media trading. So, it was no surprise when the campaign for the client in Romania outperformed benchmarks," said Marc Guldimann, CEO of Adelaide. "We are very excited to continue to innovate and collaborate with the Xaxis team in Romania."

Adelaide
Adelaide is a leader in the rapidly growing field of evidence-based media quality measurement. Adelaide's attention-based metric, AU, helps advertisers make better media investment decisions. AU is an omnichannel metric that evaluates thousands of ...
Powered by PressBox
AttentionBrandsDigital MarketingMeasurementPartnership