MediaMath, a leading independent demand-side platform (DSP), announces two new VP business development appointments, Carole Dubourg, VP business development Southern Europe, based in Paris and Ben Phillips, VP business development, based in London.
Based in MediaMath's London office, Ben will bring direct agency and brand experience to MediaMath's senior leadership team. With extensive experience working across the advertising ecosystem, including 6 years as global head of mobile at MediaCom, he brings with him the tools to build and direct a motivated, high performing team of consultative experts to get the most out of campaigns, platform features, and functionalities. As a steward of ethical advertising best practice, privacy, and sustainability, Phillips represents a combination of forward thinking with practical execution.
On joining MediaMath, Ben says "I relish the opportunity to develop real world solutions alongside my new MediaMath team and the world's top advertisers by adapting, innovating, and leveraging technology to achieve incredible results and to help MediaMath clients and partners collaborate effectively to get the most out of campaigns, platform features, and functionalities."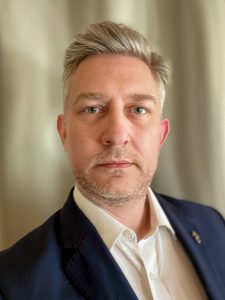 "Ben's track-record in driving sales and strategy over the past 18 years is impressive. The current times are challenging for agencies and advertisers facing market dynamics and macro-economic uncertainties. Ben is an exceptional strategic thinker and operational leader and will focus on supporting agencies and brands utilising MediaMath's demand side platform to create competitive advantages and stay ahead of the market. We're excited to welcome Ben into the team." says Viktor Zawadzki, GM, EMEA & APAC.
Looking after Southern Europe, Carole will be leading the charge to accelerate growth across the region. With more than 25 years of ad tech, digital, and media expertise in various senior leadership positions at companies such as DoubleVerify, Telaria, Sizmek, and Yahoo!, Carole has a proven record of success in leading and developing business, managing organisations, and driving change. Carole previously served as regional VP of Southern Europe at DoubleVerify.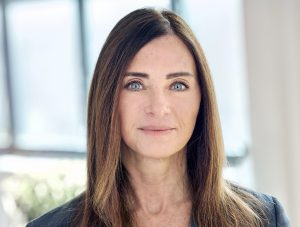 "I am excited to join a company with such unique proposition to help clients achieve their challenges" says Carole. "I am passionate about the digital revolution, the new connected consumer era, and how technology and data can impact brand's media strategies and power the digital ecosystem. I look forward to leveraging my deep expertise in programmatic and digital to help accelerate MediaMath's growth across Southern Europe where the company continues to be at the forefront of innovation."
On Carole joining MediaMath, Viktor Zawadzki, GM EMEA & APAC says "We are excited to welcome Carole to the team. Her knowledge and expertise, alongside her ability to combine strategic thinking with tactical execution and her proven record of leading and developing businesses, make her an invaluable asset to the MediaMath team. Carole will be a driving force in continuing MediaMath's growth across Southern Europe and helping clients achieve their goals."

MediaMath
MediaMath is the leading technology pioneer on a mission to make advertising better. We deliver outstanding results through powerful ad tech partnerships and a curiosity for what's next. We help more than 3,500 advertisers solve complex marketing p...
Powered by PressBox