MediaMath Will Join Yieldfest Programmatic Research Forum 2023 as Strategic Partner
by ExchangeWire PressBox on 23rd May 2023 in News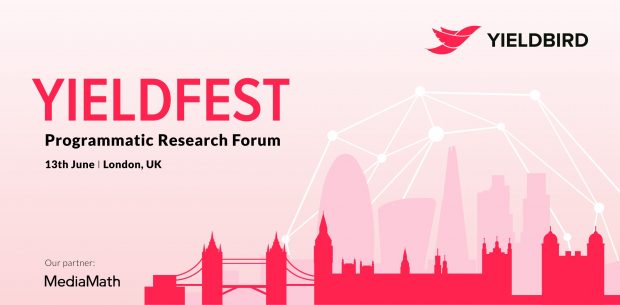 The Yieldfest Programmatic Research Forum 2023, taking place on June 13th in London, is delighted to announce that MediaMath has joined the event as a strategic partner.
MediaMath is a technology company helping advertisers worldwide overcome complex marketing challenges and fostering strong customer relationships across screens and markets. Their expertise and industry leadership make them a valuable addition to the Yieldfest Programmatic Research Forum.
As part of their partnership, MediaMath will actively contribute to the event by having one of their representatives, Sylvain Le Borgne – MediaMath's chief partnership officer and head of data & analytics, participate in a panel discussion focused on artificial intelligence in the programmatic industry. With Sylvain's deep knowledge and experience, attendees can expect valuable insights and perspectives on the intersection of AI and programmatic advertising.
The Yieldfest Programmatic Research Forum is a premier event organised by Yieldbird for digital publishers, programmatic industry experts, and AdOps specialists. Through data-driven sessions led by top programmatic professionals, attendees will gain actionable insights to grow their programmatic business.
For more information about the Yieldfest Programmatic Research Forum and to secure your spot at the event, please visit the website.

Yieldbird
Yieldbird is a Google Certified Publishing Partner that helps Publishers grow their programmatic business with 5 proprietary products, all aimed at optimising Publishers' efficiency and profitability. As a leading provider of yield-optimisation pr...
Powered by PressBox
EventsPartnershipProgrammaticResearch