Nano Interactive Launches Intent Personas – World-First Demographic Targeting Without Using Personal Data
by ExchangeWire PressBox on 4th Jul 2023 in News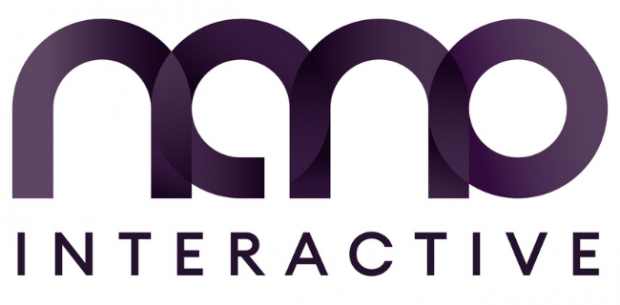 Nano Interactive, leaders in ID-free ad targeting solutions, today (July 4th, 2023) announces the launch of Intent Personas, a more accurate way to target users based on demographics using AI-led contextual advertising – without the use of cookies, user profiling or any form of personal data.
As advertisers increasingly move away from traditional demographic and people-based targeting tactics, they are looking for new solutions to meet this demand. This is in part is down to the decline of cookies – with Google Chrome confirming it is sunsetting cookies in Q1 2024 - but also because of consumer behaviour. Nano's research shows that 70% of consumers are masking their identity online on a weekly basis or even more often1.
Intent Personas offers accurate audience segments delivered via machine learning and verified by always up-to-date panel data. These are robust, trustworthy personas ready for targeting without the guesswork and stereotypes of the past, combining billions of data signals with verification from 'real world' consumer panel data to accurately target demographics such as parents, homeowners, pet owners, and baby boomers. This includes an extensive suite of ready-to-use personas in the Nano Intent Library.
Kantar research2 has shown in the past that 99% of laundry product ads and 70% of food and toiletry products were targeted at women, while actual decision-maker status is equally shared among both genders in most UK households. Even looking beyond the obvious problems of gender stereotyping which occur in traditional audience-based approaches, the same study found resulting negative impacts also upon not just the campaigns themselves, but brands as a whole that make such assumptions.
Nano's approach makes context the proxy for intent, removing such assumptions, also verifying those targeting choices against the actual groups they are targeting. Another result of this is more accurate targeting than the traditional audience-based approach using cookies – in fact, testing has shown that Nano's ID-free demographic segments are around 44% more accurate than the current cookie-based targeting model3.
Carl White, CEO Nano Interactive said "Every time we go online, we express our intent in countless ways. From the content we read, what we search for, the type of device we access it on and the time of day. By making sense of these signals and verifying them with feedback from real people, we're giving advertisers a new way to reach demographics without relying upon any kind of personal data. Not only does this provide advertisers with a much-needed new tactic in the face of cookie deprecation, it is also quite simply more accurate than ID-based methods."
Nano and The Old Vic theatre, in partnership with AKA UK, recently targeted parents using Intent Personas in their latest campaign for the summer children's show, Mog the Forgetful Cat. Again, by using intent signals verified by panel data, the campaign delivered a 35% increase in purchase consideration and a 71% uplift in clickthrough rate (CTR) versus industry benchmarks – all without personal data.
Alex Orchard, media account director, AKA UK, said "Nano's innovative and alternative approach to demographic targeting aligned extremely well with our client's needs. With the increasing challenges around ID-dependent targeting, having a long-term solution that doesn't rely on any form of personal data, and that is proving to be fully scalable and effective, positions Nano as a key partner to future-proof our plans."
Tipping Point report, May 2023
Kantar research – Getting Gender Right
Based on results from Old Vic campaign, which showed 72% audience accuracy, versus the 50% accuracy of cookie-led demographic targeting – market estimates cookie coverage at 40-60%.

Nano Interactive
Nano Interactive are leaders in targeting without the use of personal identifiers. Since launch Nano has delivered over 2000 campaigns for leading brands across mobile, video and display and continues to powerfully connect brands with relevant audien...
Powered by PressBox
AIContextualMeasurementProduct LaunchTargeting