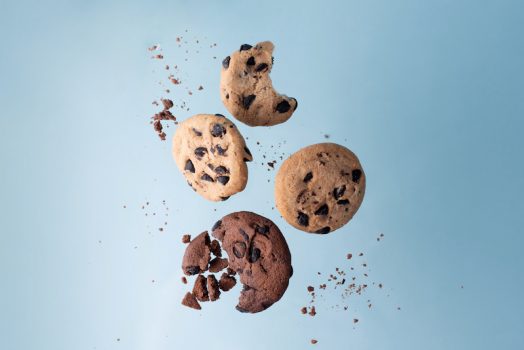 Although Google has been talking about deprecating third-party cookies since 2020, it finally appears to be making good on its threat: early next year, third-party cookies will be switched off for 1% of Chrome users, the tech giant announced in May. In the same month, PMW reported that fewer than a quarter of publishers and advertisers have planned how they will navigate the post-cookie era. 
As the saying goes, failing to prepare is preparing to fail: although it is yet to be realised, the post-cookie landscape will undoubtedly mean significant and unavoidable change for all players in the ad tech industry – and with change, comes opportunity. With the right approach, the post-cookie landscape could offer advertisers a golden chance to realign their strategies, and establish the perfect balance of privacy and efficacy. 
Google's investment in privacy-first advertising
Google states that Privacy Sandbox, its cookie alternative, will offer publishers secure options to replace current technology, enabling them to pursue digital enterprises while ensuring the privacy of users' data. The Sandbox initiative, which is a collaborative effort between the tech giant and the wider digital media industry, aims to create technologies that give companies the tools to 'build thriving digital businesses' while also protecting people's privacy online. Google's initiatives have undergone careful scrutiny by the Competition and Markets Authority (CMA) to ensure that the company's actions do not result in an unjustifiable competitive edge. 
Undoubtedly, industry experts will closely monitor these advancements, particularly in light of Google's recent legal battle with the US Department of Justice, which centred around the tech giant's alleged monopolistic control over digital advertising technology.
Maximising first-party data
As the reality of a post-cookie landscape draws nearer, discourse around the benefits of first-party data has surged – and for good reason: with the utilisation of this data, organisations can customise communications, personalise product suggestions, and optimise customer experience, according to individual preferences and behaviours.
Aside from providing reliable, accurate, and relevant information, solutions which rely on first-party data are better equipped to gain informed consent, a critical element of the advertising industry's pivot to privacy. Publishers are in a particularly strong position to collect the consented-for first-party data required to create rich audience segments, with access to user IDs, sign-ups, and on-site activity. For advertisers to leverage this data for targeting, ad networks could be invaluable. By using networks to pool their first-party data alongside that of publishers', advertisers may be able to continue accessing information critical for targeted advertising for the foreseeable future.
Contextual re-crowned?
It is difficult to talk about the post-cookie landscape without turning our attention to contextual. In focusing on the environments in which audiences are spending their time, contextual advertising is uniquely positioned to target people with relevant, timely ads without needing to intrude on their privacy or rely on third-party cookies. Research and Markets' prediction that contextual advertising will be worth USD$562.1bn (~£453.65m) by 2030 suggests the ad industry is betting heavily on the medium as a viable post-cookie solution.
The resurgence in interest in contextual has seen some adopt the mantra that "context is king", but these solutions aren't without risks. While work has been done to create more sophisticated brand safety measures to replace the oft-blunt tool of keyword blocking, contextual remains somewhat controversial. Publishers have increasingly voiced their dismay that these solution providers are scraping and analysing their intellectual property without permission or the offer of remuneration. British newspaper The Guardian took action by forging an exclusive partnership with ad tech firm illuma, giving the company a licence to segment and package their inventory on a contextual basis. With the Association of Online Publishers decrying current contextual practices as theft and calling for intervention, we could well see more deals like The Guardian's being formed, streamlining the number of contextual-based vendors and bolstering publishers' revenue. 
Measurement in a cookieless world
A key challenge facing advertisers is establishing the most effective ways of measuring success without cookies, with data clean rooms serving as an option. In pooling aggregated data from walled gardens with first-party data from advertisers, data clean rooms can calculate conversion rates to outline the success of an ad, potentially across a number of channels. While this is promising in theory, the efficacy of data clean rooms has been stymied by a lack of standardisation. With privacy laws in a state of flux, ensuring data clean rooms consistently toe the line of regulators is a challenge in and of itself, making it easy to understand why some in the industry may view data clean rooms as more trouble than they're worth.
So, if data clean rooms aren't the answer, what about Universal IDs? As single, unique identifiers, they emulate cookies in the sense that they help advertisers track internet users across the web. The crucial difference is that Universal IDs require the consent of internet users from the outset. While this is great from a privacy perspective, it also presents a challenge of scale – if the opt-in rates of Apple's ATT are anything to go by, advertisers who proceed with Universal IDs will have a much smaller pool of data to measure their campaign's success against. With no clear solution in place, it is highly likely measurement is an issue that will persist long after the cookie has crumbled.
Post-cookie conclusions
As the era of cookie deprecation dawns upon the ad tech industry, the landscape is poised for a monumental shift. The advent of limitations on device identifiers and the demise of third-party cookies are poised to unleash substantial disruptions across the advertising industry.
Advertisers, who have already begun adapting to privacy-orientated transformations, must now intensify their exploration of viable alternatives to third-party cookies. Failure to make substantial changes in their advertising strategies will undoubtedly result in significantly higher acquisition costs moving forward. Advertisers and marketers alike will be looking towards new, innovative marketing methods that respect user privacy, while still delivering personalised and relevant experiences.
The demise of cookies is not a death knell, but a catalyst for reinvention, as the industry pioneers new frontiers in data-driven advertising, forging a path towards a future where privacy and personalisation are not antithetical.
CookielessMeasurementPost-CookiePrivacyTargeting