ATS Singapore 2019

Dr. Boris Mouzykantskii, CEO & Chief Scientist, IPONWEB; PhD (Physics)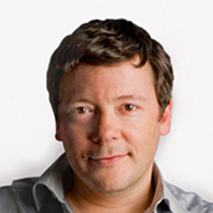 Dr. Boris's career has uniquely evolved to encompass success in both academia as well as business. With a doctorate in Theoretical Physics, Dr. Boris held research and professorial positions at both Cambridge University and the University of Warwick in the UK for more than 10 years. His research in the field of physics is well cited, and he has presented his work at numerous international conferences. After being attracted to the challenges and opportunities in software development, Dr. Boris founded IPONWEB in 2001, bringing his unique background and perspective to computational problem solving and probability modelling in the digital advertising space. Today, his company IPONWEB is a world leader in the Engineering & Operation of highly customised, real-time media trading platforms and technologies. They have pioneered the development of both buy and sell-side programmatic, technology platforms solutions for hundreds of companies globally across the display, mobile, video, DOOH and TV ecosystems. Fifteen years later, Dr Boris is still intimately involved in all aspects of the business from consulting and customer solution definition, to his on-going passion as Chief Scientist and Architect of the company's flagship Machine Learning, decisioning and algorithm technologies.
Amy Good, Global Digital Investment Lead, Media Procurement, Nestlé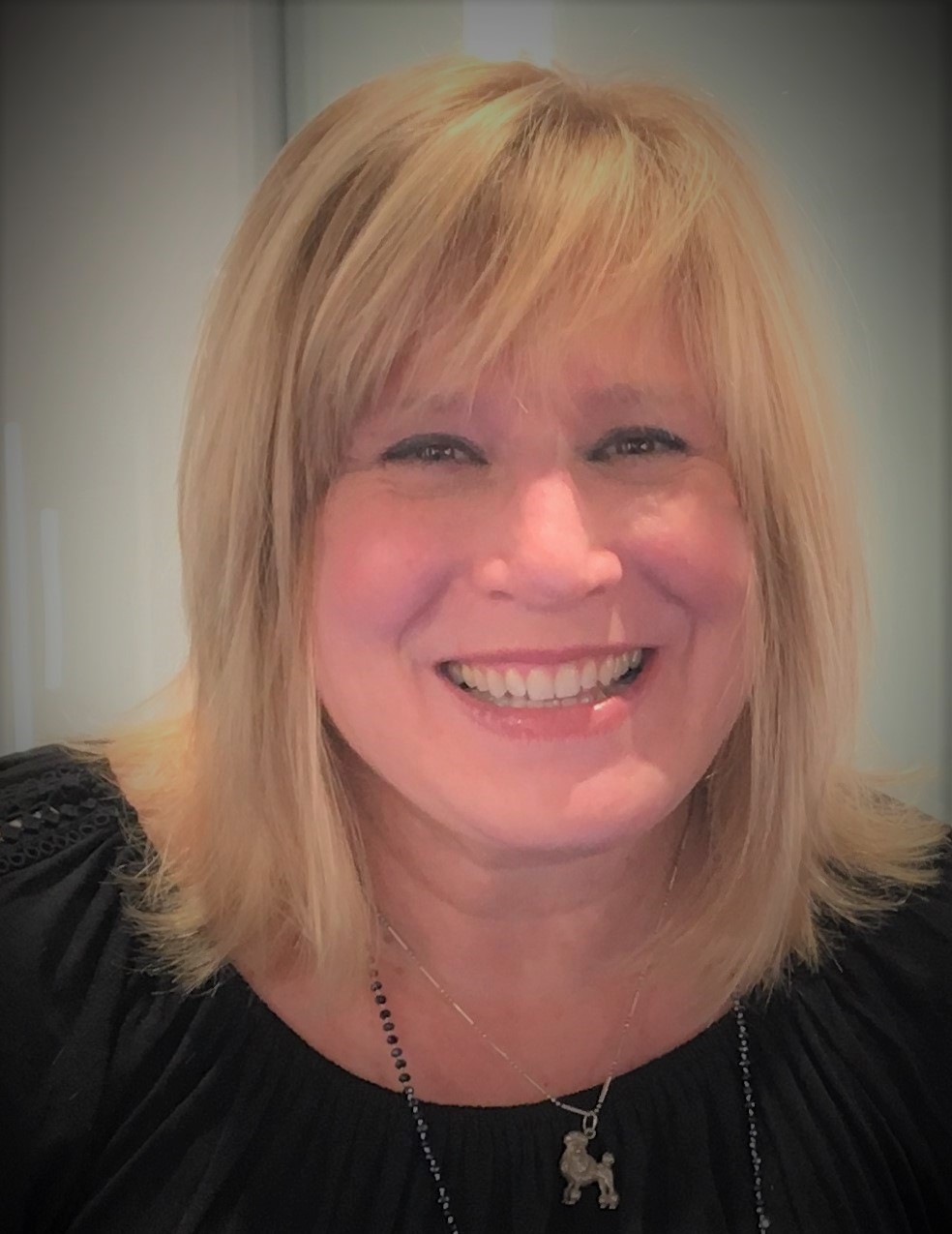 Amy Good has been a part of the 'Good Food, Good Life' Nestlé family since 2010. Spending seven years at Nestlé Purina in the US as a Media Manager, supporting Marketing to set media strategies that positively impact brand health metrics. As well as launching Purina's first in-house digital strategy, programmatic and technology roadmap in 2015 partnering with their agencies. In 2017, Amy took a role with Nestlé Global Media Procurement in Switzerland, focusing on Digital, to attain transparency & accountability with their media agencies & digital partners. Prior to Nestlé, Amy pursued her career media agency side in Chicago. 2019 brings new opportunities to gain an understanding of the digital media & ad tech marketplace in AOA.
Freddy Friedman, Chief Product Officer, Smaato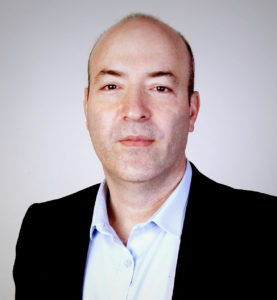 As Smaato's CPO, Freddy is responsible for global product strategy. Leading the Product team, Freddy drives Smaato's vision as the leading in-app advertising technology platform with a focus on keeping Smaato ahead of the ever-expanding mobile advertising market. Freddy is an established product leader, with over 15 years of experience in leadership roles across the digital and mobile industries. He has an extensive executive-level product background in the areas of mobile advertising, app development, virtual reality and digital media. With a proven track record of driving product and development teams to success, he is also an expert in product strategy, product marketing and agile/scrum methodologies. Prior to joining Smaato, Freddy served as CPO at glispa, where he focused on developing and directing the company's ad tech strategy. Freddy was responsible for glispa's technology roadmap and technology-focused M&A, while also leading two acquired ad tech start-up companies and integrating them into the glispa stack. As Senior Product Director at Amobee, Freddy was the head of the company's core product lines, including its SSP, Trading Desk, DMP and LTV, among others. Freddy also served as Product Director for Mobixell, a mobile VAS company where he managed the global media partnership activity for their mobile advertising unit. Freddy holds an MBA from Herriot-Watt University in Edinburgh, Scotland, and a BA in International Marketing and Finance from The College of Management Academic Studies in Tel Aviv.
Laura Quigley, Managing Director, Southeast Asia, Integral Ad Science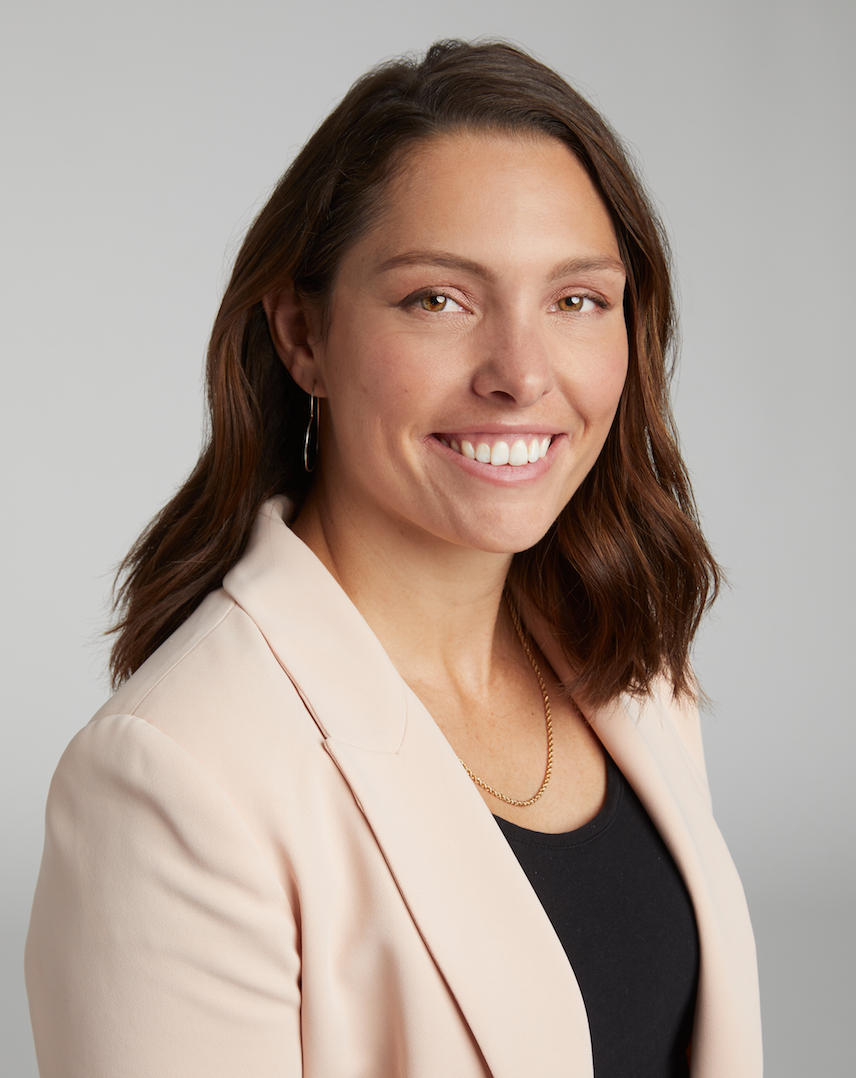 Laura Quigley is Managing Director, Southeast Asia at Integral Ad Science. She is based in Singapore and in her current role, she is building strong partnerships with clients, agencies and publishers and helping them solve their pressing business challenges with the use of cutting edge IAS technology solutions. She's leading IAS's regional expansion efforts as part of a larger global initiative taking place within IAS. Previous to her current role, she held multiple positions with IAS (in ANZ and APAC) managing all commercial and business efforts for Southeast Asia. Over the last decade, she has worked in driving digital transformation in Australia, New Zealand, EMEA and APAC having worked at companies such as Google, ZenithOptimedia among others. She is an accomplished speaker and enjoys attending trade conferences to share her insights and is a member of the Programmatic Committee of IAB SEA+India. Laura holds a B.A. in Communications from the University of Otago and in her free time, she enjoys the local F&B scene in Singapore.
James Prudhomme, Executive Vice President International, Index Exchange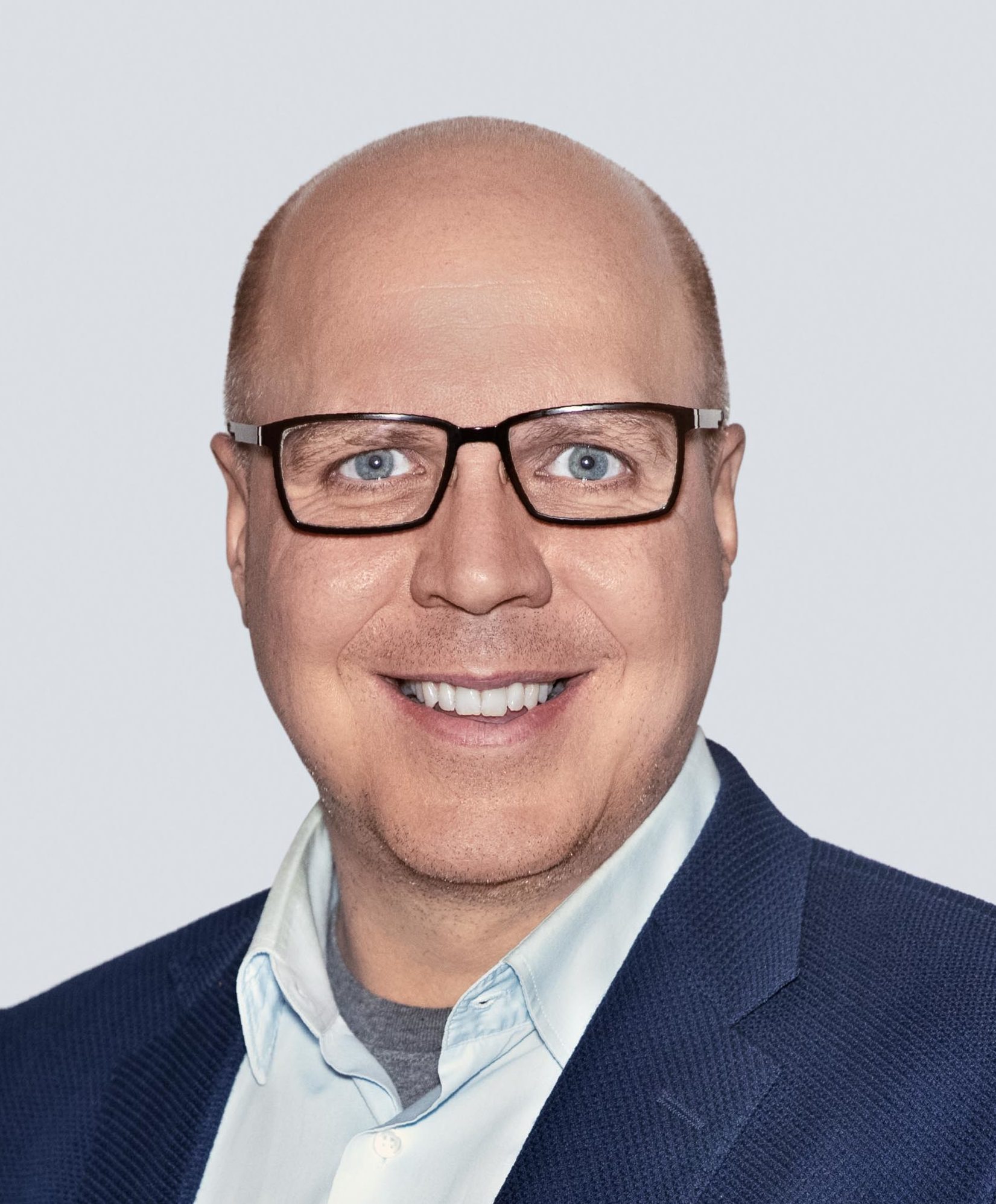 A visionary and creative technologist, James Prudhomme has more than a decade of experience leading organisations across the digital media space. As Executive Vice President, International at Index Exchange — one of the world's largest, independent ad exchanges — James is a member of the Executive Leadership team and has built the company's international operations from the ground up, opening their first-ever office outside of North America, in London in 2015. In less than four years' time, James has launched six offices across Europe and Asia-Pacific, on-boarded 60+ new Indexers, and more than quadrupled the company's international revenue. Prior to joining Index Exchange, James was the CEO of Datacratic, a machine-learning and AI software start-up based in Montreal, Canada. While at Datacratic, he created an international business and engineering team and oversaw the development of machine-learning products, providing optimisation for real-time advertising platforms, data management platforms, and e-commerce websites. A long-tenured alumnus of AOL, James also served as a consultant to Canada's leading media organisations, including Yellow Pages Group, Rogers Digital Media and The Globe and Mail, where he worked with senior executives to establish competitive strategies leveraging the opportunities presented by real-time, data-driven advertising. In addition to his role at Index Exchange, James is a successful angel investor, serving as an advisor to digital media and e-commerce start-ups across the space. A firm believer in the power of real-time data, he is a champion of the shift from human to machine-based decisioning.
Deirdre Chew, Head of Platforms Tech, Google Singapore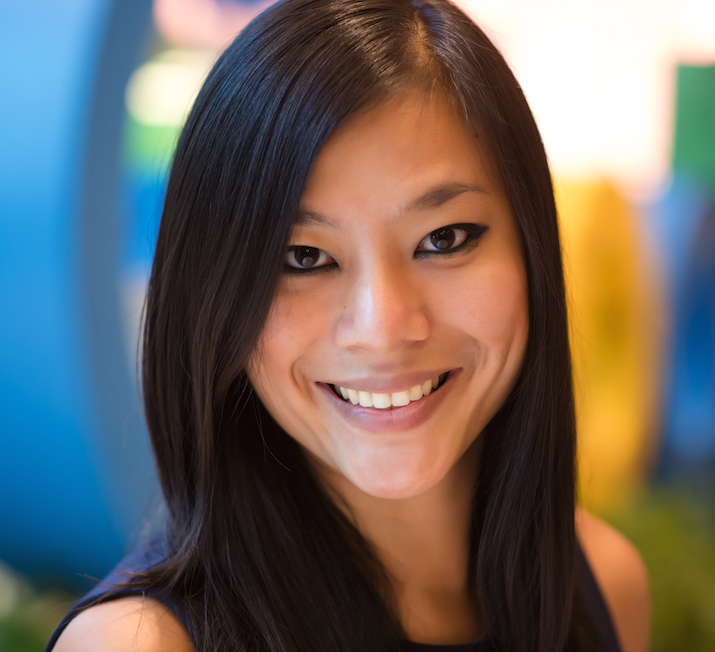 Deirdre has 10 years of experience in digital marketing across the US and Singapore. She has been based out of Singapore for the last 7 years, and is currently heading up the Singapore tech division for Google Marketing Platform. Her focus is to drive technology adoption and maturity across the digital ecosystem, and to help businesses elevate their marketing strategy using data and automation.
Sanchit Mendiratta, Senior Partner, Happy Marketer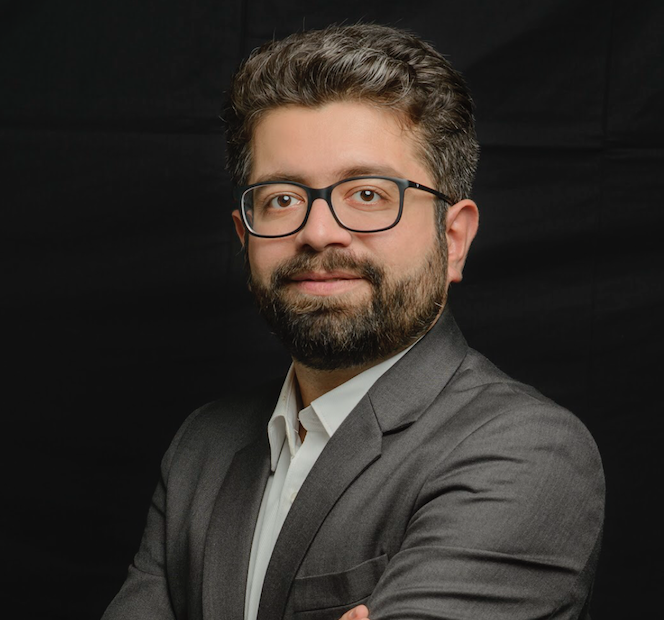 Sanchit has over 10 years of experience in digital marketing and analytics. He has successfully enabled leading brands to adopt new digital technologies and analytic tools to achieve their marketing and business objectives. His clientele include Property Guru, Grab, Singtel, Singapore Press Holdings, Shopee, Standard Chartered, Fairprice and Income. Sanchit specialises in crafting omni-channel marketing strategies for companies to boost customer acquisition and provide a seamless customer journey.  He is a certified Google Partner Academy Trainer and he trains executives on Google Analytics and Google Analytics 360. He has advised and trained more than 5,000 executives across Southeast Asia and the Middle East. He is currently a Senior Partner at Happy Marketer, A Merkle Company - one of the leading digital marketing consulting firms in Southeast Asia. He is also a visiting faculty at the Singapore Management University and the Indian School of Business, Hyderabad.

Marcus Chew, Chief Marketing Officer, Income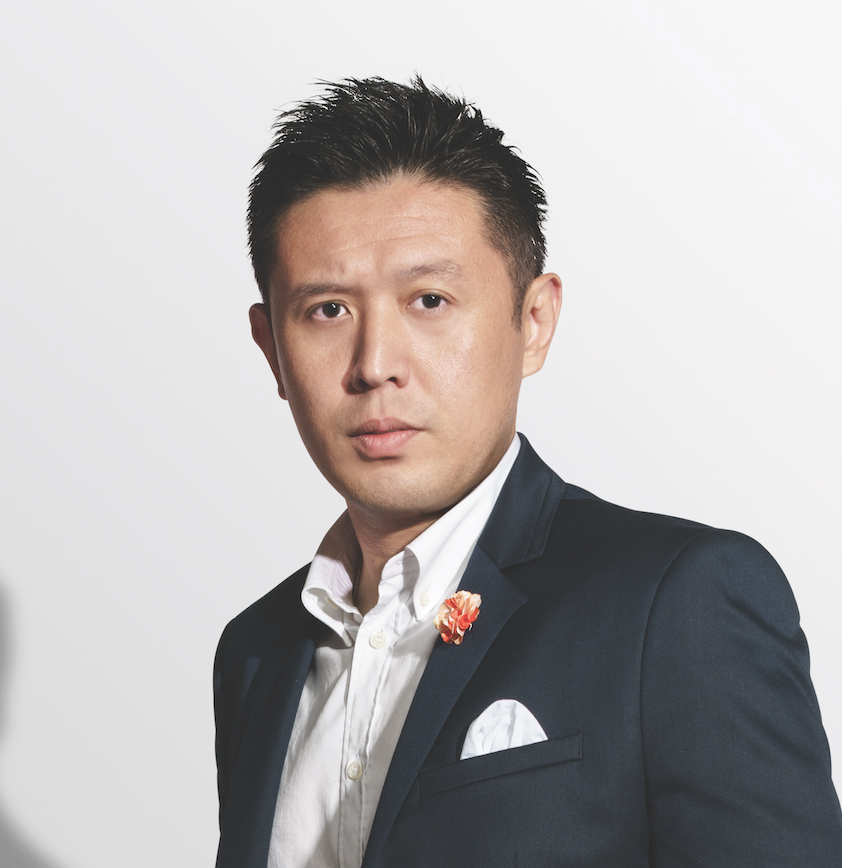 As chief marketing officer, Marcus oversees brand marketing, public relations, events, product development and marketing, corporate social responsibilities, e-commerce and consumer insights at NTUC Income and is a member of the company's executive committee. A dynamic and strategic individual, Marcus, who leads a 38-member team at NTUC Income, is also the chief architect of the company's e-commerce strategy. He implemented the industry's first digital distribution platform, which was a commercial success for NTUC Income. His youth-centric digital marketing efforts also boosted the company's youth market-share. Prior to joining NTUC Income in 2013, Marcus was the brand marketing director at adidas China where he led a team of 12 to a Gold Effie Award for a marketing campaign for women that also successfully clinched a 30 per cent increase in market share for the company. Before his move to China, Marcus was head of brand marketing (Southeast Asia) at adidas Singapore and Southeast Asia. During his tenure there, Marcus was named Marketing magazine's Industry Top 25 Rising Stars under 35 for his impressive portfolio of award-winning marketing campaigns which also over delivered on the business target. Marcus joined adidas from Unilever, where he was a senior brand manager. At Unilever, Marcus managed a full range of total home and personal care brands for the Singapore and Malaysia markets. Marcus holds an MBA from INSEAD, and he enjoys running marathons and recently completed all six marathon world majors and was awarded the six stars medal.
Matt Harty, Senior Vice President, Asia Pacific, The Trade Desk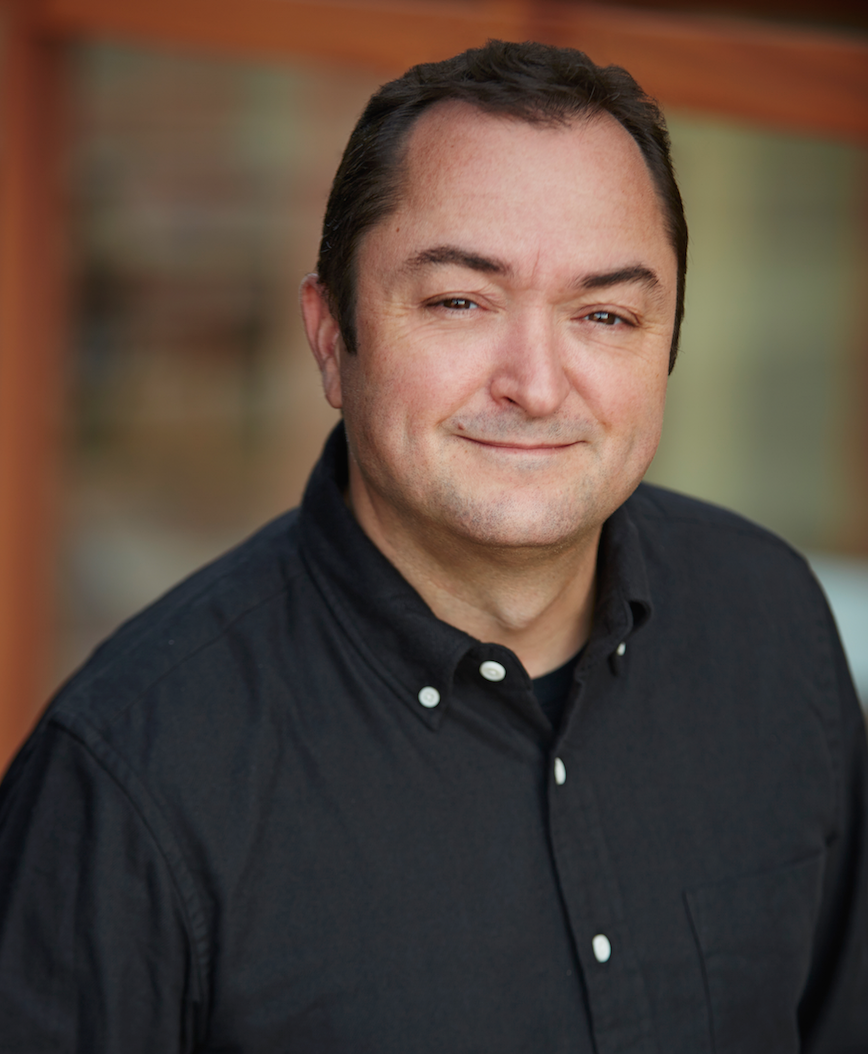 Matt Harty represents The Trade Desk as senior vice president of Asia Pacific. Harty has worked in online advertising in Asia since 1997, co-founding the first pan-Asian Ad Network, SpaceAsia Media, which was sold to CMGi in 2000. Matt then co-founded Activ8, a Yield Management company (precursor to SSPs) as a JV with OutBlaze, handling global media sales for 400 websites including Mail.com and HelloKitty. His next position was managing News Corp's .FOX Networks for APAC and MENA. From FOX, Matt moved to Omnicom's Accuen as the GM of the first APAC regional ATD. Before joining The Trade Desk, he ran the Audience Solutions business for Experian Asia. Harty is based in Singapore.
Andrew Tu, Managing Director, APAC, OpenX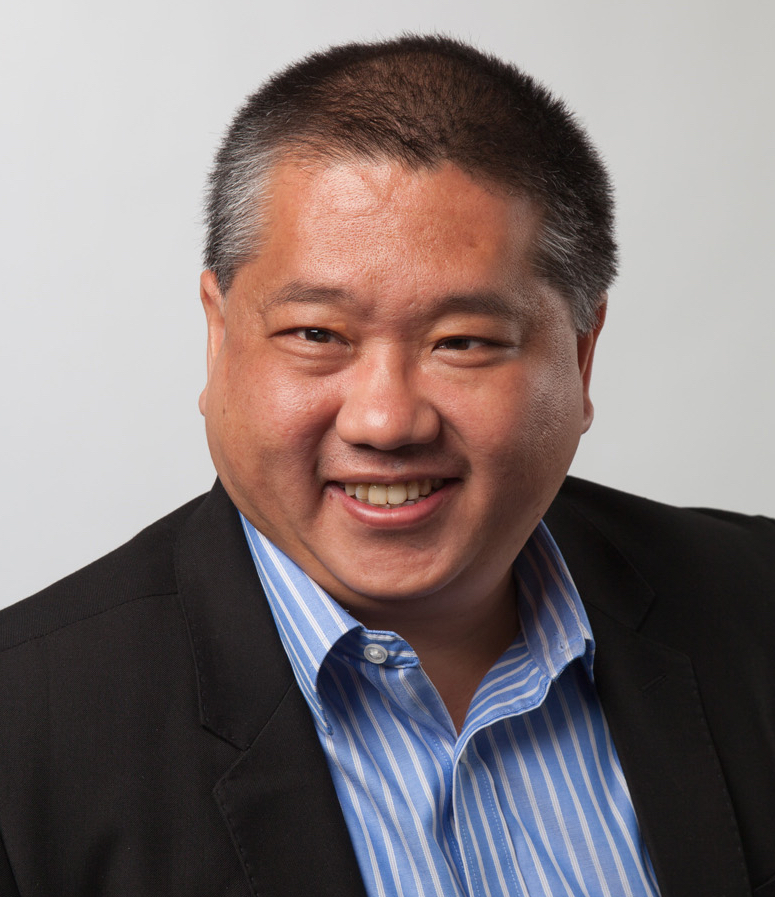 Andrew Tu is the Managing Director for the APAC at OpenX. Over the past 28 years, he specialized in new business creation both within multinational corporations as well as venture-backed startups. In early 2019, Andrew joined OpenX to help accelerate OpenX's already successful operations in Japan as well as launch the business into the rest of APAC. He will focus on accelerating growth, hiring the team, scaling operations, ramp up revenue, deepen partnerships, and identify new opportunities for the business. Andrew started his career in advertising in the early-nineties. He was one of the 'old-school' advertising guys whom, in the mid-nineties, saw the potential of interactive and its impact on communications. Since 1995, he has been a pioneer in building digital businesses in agency, publisher, client-side, and ad technology. In 1995 he helped to setup, launch, and then manage the first Asian OgilvyInteractive office in Hong Kong. This led to a series of progressively more senior and challenging adventures across the region that included being part of the launch team for Microsoft's brand new portal – MSN in 1999; re-launching SEA's largest satellite TV broadcaster - Astro's digital services group in 2003; building and then leading Omnicom Media Group's regional digital team in 2007. Over the past 9 years, Andrew was an early pioneer in the Asian programmatic ecosystem and built from scratch several key companies that contributed to its overall growth. He co-founded Eyeota, a global audience platform in 2010. He launched the first APAC DSP – Brandscreen in 2011. And then, in 2013, launched and built The Trade Desk into one of the preferred DSPs in the region. In addition to his work commitments, Andrew was one of the original founders of WebWednesday Singapore (now known as iamWednesday); helped establish the IAB in SEA; organized the AdMonster's conference in Singapore; as well as speaking at and advising key industry events such as Adtech, iMedia, Admonsters, MMA Forum, Programmatic Summit Sydney, and ATS. When he can, Andrew pursues his other passion of mentoring the next generation of digital leaders in APAC through lecturing on digital marketing and analytics.
Jenn Villalobos, VP and Head Digital Business, Digital Innovation Growth & Strategic Partnerships, NTUC Income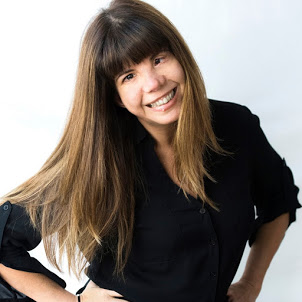 Jenn has more than 20 years of experience helping companies recreate their digital capabilities to achieve a sustainable competitive advantage. Jenn left Google in 2017 to head up a team at NTUC Income; tasked with securing the commercial viability of their corporate innovation insurance products through agile product development and growth hacking. Having recently launched two "global firsts" for the Industry, Jenn believes in harnessing the power of her team's tactical capacity to unapologetically disrupt within. Jenn's passion is helping pre Internet companies develop deeper open innovation partnerships with startups; this can be seen in her work as a mentor, advisor and angel investor to female founders across the SEA Region. Jenn holds a bachelor's degree in Mass Communication and Journalism, a Masters in Information Technology and an Executive MBA from the University of New South Wales and 2 certifications in Mindfulness Based Stress Reduction.
Tal Chalozin, Co-Founder and CTO, Innovid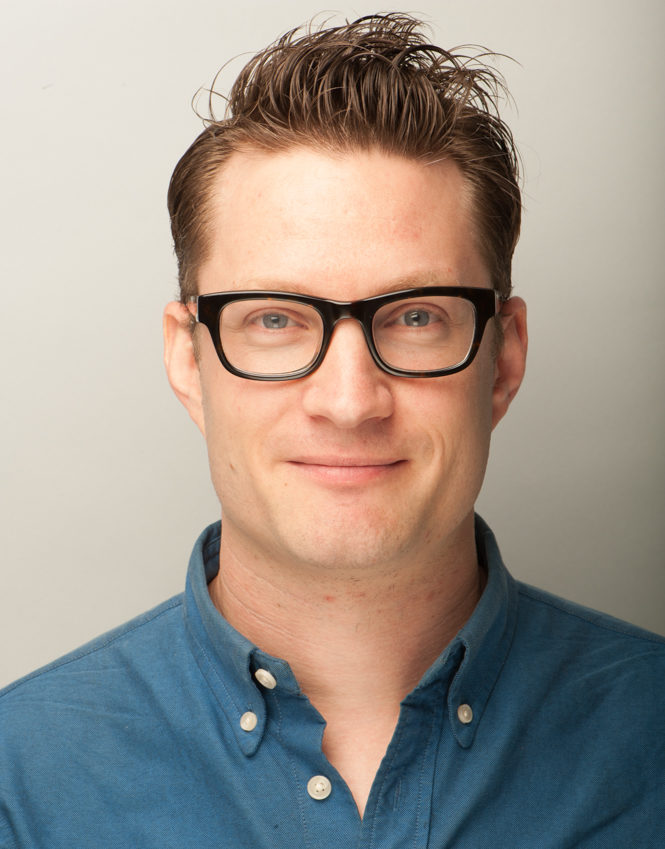 Tal Chalozin is co-founder and CTO of Innovid, the leading video marketing platform for advertisers to engage consumers across all screens and channels. Tal leads Innovid's long-term technology vision, global product creation and implementation, and business development efforts, as well as identifying and developing emerging trends and opportunities for product innovation and digital TV/OTT collaborations. He has forged partnerships with Facebook, Snapchat, Twitter, Samsung, Roku and Hulu, amongst others, to help advertisers bring interactive video to viewers everywhere. Tal is a serial entrepreneur and tireless global leader in video technology. In addition to serving as Innovid's CTO, Tal is a board member for the IAB's Digital Video Center of Excellence and for the National Academy of Television Arts and Sciences. He has been named a 2018 inductee in the American Advertising Federation's Advertising Hall of Achievement for his significant impact on the industry via mentorship, inspiration, volunteerism and training. Previous accolades include being named a "Technology Pioneer" by the World Economic Forum, one of the "Best Young European Entrepreneurs" by Businessweek, a member of Multichannel News' "40 Under 40" Class of 2016, and to Cynopsis Digital's 2016 "It List." Prior to Innovid, Tal co-founded GarageGeeks – a non-profit organization and one of Israel's largest hacker spaces and innovation hubs boasting more than 8,000 members. Tal also served as an officer in an elite computer unit in the Israeli Air Force for over eight years where he led the development of several military products with high algorithmic complexity. Tal owns several global patents in digital video technology, and he is a regular speaker at global events, including Cannes Lion, CES, The Drum's Programmatic Punch, IAB, MWC, NAB, TVOT, AdExchanger's Programmatic I/O, Broadcasting & Cable's Advanced TV, Wired Magazine's NEXTFEST, Le Web's Digital Innovation Conference, Ars Electronica, and eConsultancy's Creative Programmatic.
Mark Britt, Co-Founder and Chief Executive Officer, iflix Group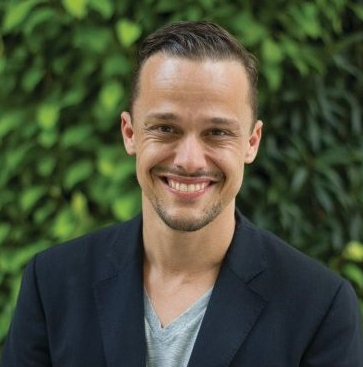 Mark Britt has dedicated his career to building agile, disruptive digital companies in emerging markets. Leading global technology and media companies in Asia Pacific, he recognised an opportunity to transform the entertainment landscape in emerging markets which were in many ways fragmented and inconsistent in infrastructure development and largely neglected by global influences and players. In 2014, he co-founded iflix to redefine entertainment for the next billion people. Prior to founding iflix, Mark served as CEO of Nine Entertainment Co's digital arm Mi9, where he was responsible for the company's SVOD investments and portfolio of start up ventures. Mark is also the Founding Director of NGO Conscious Capitalism, an organisation directed at improving structural motivations for corporate performance in Australia and was named one of 'Asia's Five Biggest Influencers in Media and Telecommunications', by S&P Global Market Intelligence. Mark holds a diploma in Law from LPAB.
Colleen Ngo, Vice President, Partnerships & Investment, Xaxis APAC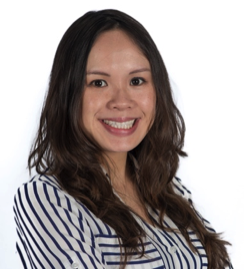 Colleen Ngo is currently VP of Partnerships & Investment for Xaxis, Asia Pacific. She spent 2 years overseeing the Supply business at Xaxis before transitioning to represent investment needs and acting as Brand Safety advocate alongside GroupM.  Colleen possesses 15 years of digital advertising experience spanning across the United States and Asia Pacific. She relocated from Yahoo!/Oath's US headquarters to Hong Kong and then Singapore, building APAC's Direct Response business and productizing Yahoo!/Oath's performance marketing
solutions.  In Singapore, Colleen headed the Marketing team for Brightcove APAC, where she oversaw the marketing strategy. Colleen then led the programmatic adoption of SSP technologies across major media publishers in Asia at Rubicon Project. Educated at the University of California, Berkeley and Beijing Normal University, she speaks both Cantonese and Mandarin.
Luke Fox, Head of Programmatic Trading APAC, BBC Global News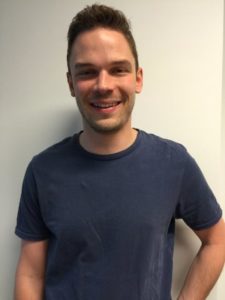 Luke is currently the Head of Programmatic Trading APAC for BBC Global News and is responsible for all programmatic trading across the BBC's Digital portfolio within the region. Originally starting out as a digital planner buyer at Carat and following an internal transfer to the media and data partnerships team at Amnet (the Dentsu Aegis Network trading desk). Luke's latest role prior to joining the BBC was at Amnet as a product specialist specifically focused on brand display. Since joining the BBC in early 2017, Luke has lead the growth in the BBC's programmatic business in Australia and New Zealand, and in early 2019 was promoted with a new remit expanded to cover the development of the BBC's programmatic business in Asia and the pacific.
Lizzie Nolan, Head of Integrated Strategy - Asia, BBH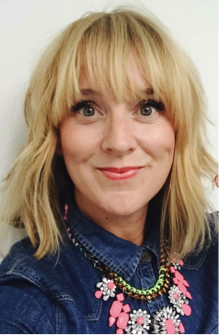 Lizzie has been working in Asia Pacific for nearly 10 years and has established herself as a pioneer of the development and adoption of creative, content and distribution planning products. Lizzie joined BBH in August 2017 to lead a new industry initiative in establishing an integrated full service strategic planning philosophy that incorporates business growth planning, audience identification and correspondence analysis, content needs analysis, content strategy, consumer and customer journeys against creative & content frameworks, proposition and communications strategy integration, PESO (paid, earned, shared, owned) planning, and programmatic strategy. Previous to her time at BBH she was responsible for the set up, development and growth of the fastest growing division in the WPP network: MediaCom Beyond Advertising APAC with more than 100 content marketing specialists across 10 countries established through data planning, creation and distribution across all platforms. Previous to that she was the APAC Head of Strategic Planning at MediaCom.
Dennis Buchheim, Senior Vice President & General Manager, IAB Tech Lab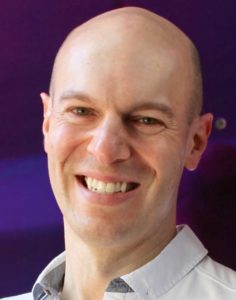 Dennis Buchheim is SVP and GM of the IAB Tech Lab, based in San Francisco. He leads this digital advertising industry technical standards-setting organization, working closely with its board and membership. Previously, he was SVP of Data & Ad Effectiveness, IAB, responsible for the Data Center of Excellence and its work on consumer identifiers, data quality, automation practices, and industry benchmarks. In parallel, he oversaw measurement and attribution efforts. Prior to joining IAB, he was VP of Product Management at Yahoo, responsible for display/video advertising platforms, targeting, measurement and insights, and trust and safety. Dennis joined Yahoo from Microsoft, where he initially supported advertising and search syndication, was later promoted as GM of Display Monetization, then took on ad exchange and ad network product management, and finally led display advertising program management. Dennis' first role in advertising was in 2002, as GM of the Inktomi/Yahoo Search paid inclusion business, which he merged with other acquired programs and grew significantly, before moving to lead product marketing for Yahoo/Overture partners. Earlier in his career, Dennis designed and developed consumer and enterprise software products at industry stalwarts Apple and Oracle, led engineering for startup Actioneer, and co-founded and led product at iHarvest, which was acquired by Interwoven. Dennis has degrees in Computer Science and Business Economics from Brown University.
Frederic Liow, General Manager, APAC | Global Lead, AdExchange & SSP, AlgoriX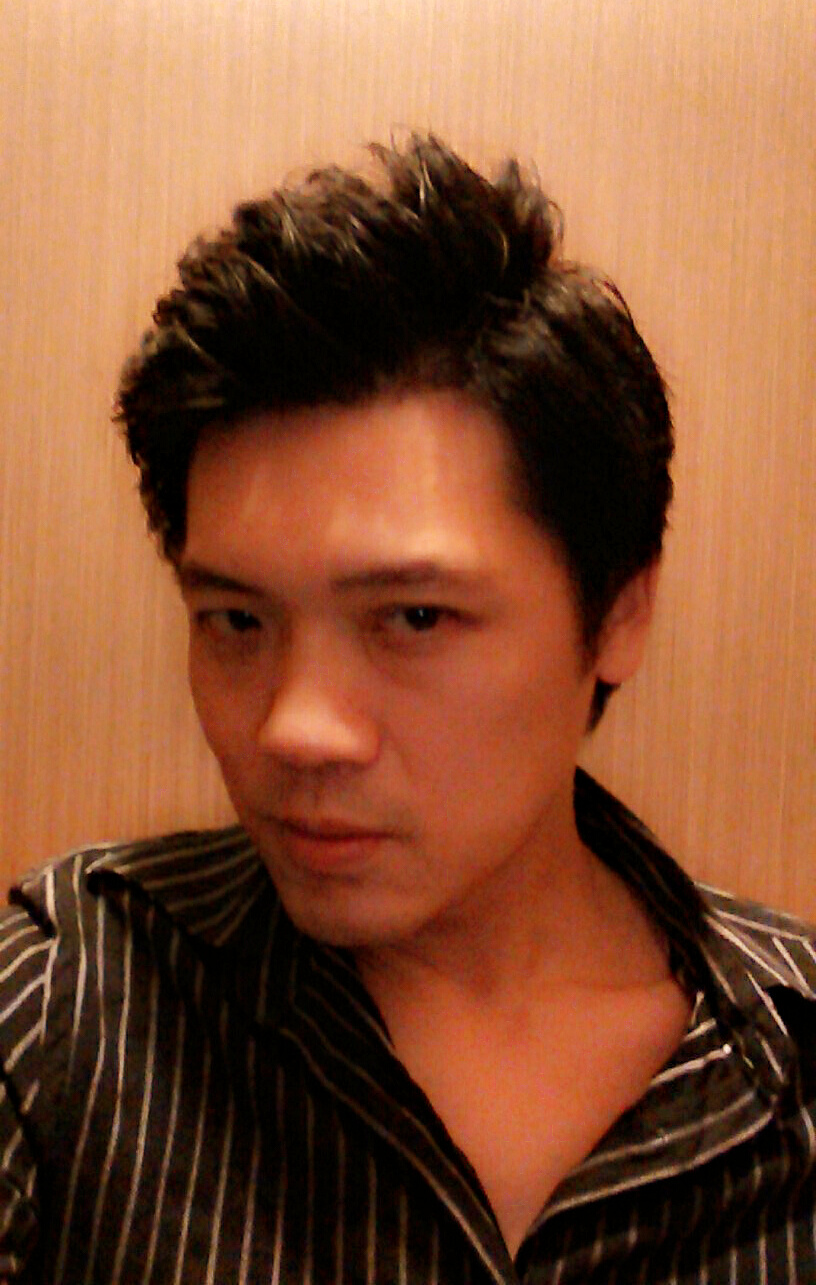 Frederic, a veteran in the digital advertising industry has been in the industry since the beginning of the Dotcom era. Till this day, his passion for the digital industry is still strong as ever (and getting stronger). Spanning across twenty years of his digital careers, he has worked for leading companies like Nielsen, MRM McCann, Omnicom Media Group, MillwardBrown and Smaato. Currently, Frederic is the General Manager for APAC and the Global Adexchange Lead for AlgoriX. He is tasked to setup and build the global mobile adexchange, spearhead global business expansion, hiring talents, establish best practices and global industry standards. Prior to his current role, he was the Head of Demand for Smaato APAC, overseeing all the demand in APAC. Frederic currently is based in Singapore.
Tom Simpson, VP, Brand & Exchange, APAC, AdColony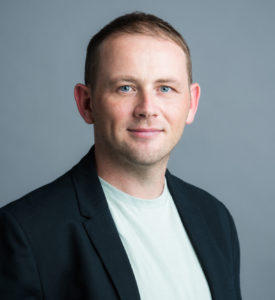 Tom has 14 years experience in digital marketing across the US, Europe, and Asia Pacific, both brand, agency and supply side. He is an expert in emerging marketing technologies, including programmatic, data, mobile and blockchain, and is currently responsible for driving the overall strategy and direction of the APAC business at AdColony. He enjoys working with marketers and agencies to deliver their goals across brand and performance activities.

Alex Vogler, Associate Director, P&G Beauty, Digital Transformation & Communications, Procter & Gamble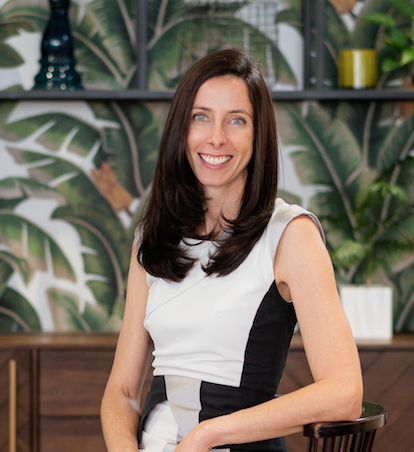 Alex Vogler is Director for Digital Transformation and Communications for Procter & Gamble's portfolio of Beauty brands in Asia Pacific. She specializes in building brands, human insights and new media models, thanks to her unique background: combining a global career in marketing while holding a master's degree in computer science peppered with an upbeat 'do-learn-do' mindset. Amongst others, she made digital pull media integral to luxury skincare brand SK-II and brought anti-bacterial soap Safeguard into the 21st century. She is an avid runner, skier and diver, a TV series junkie and bookworm, and speaks 6 languages as a result of growing up all around the world. She currently lives in Singapore with her husband and 2 sons.
Larry Asalim, Digital Associate Partner - Team Unilever, Mindshare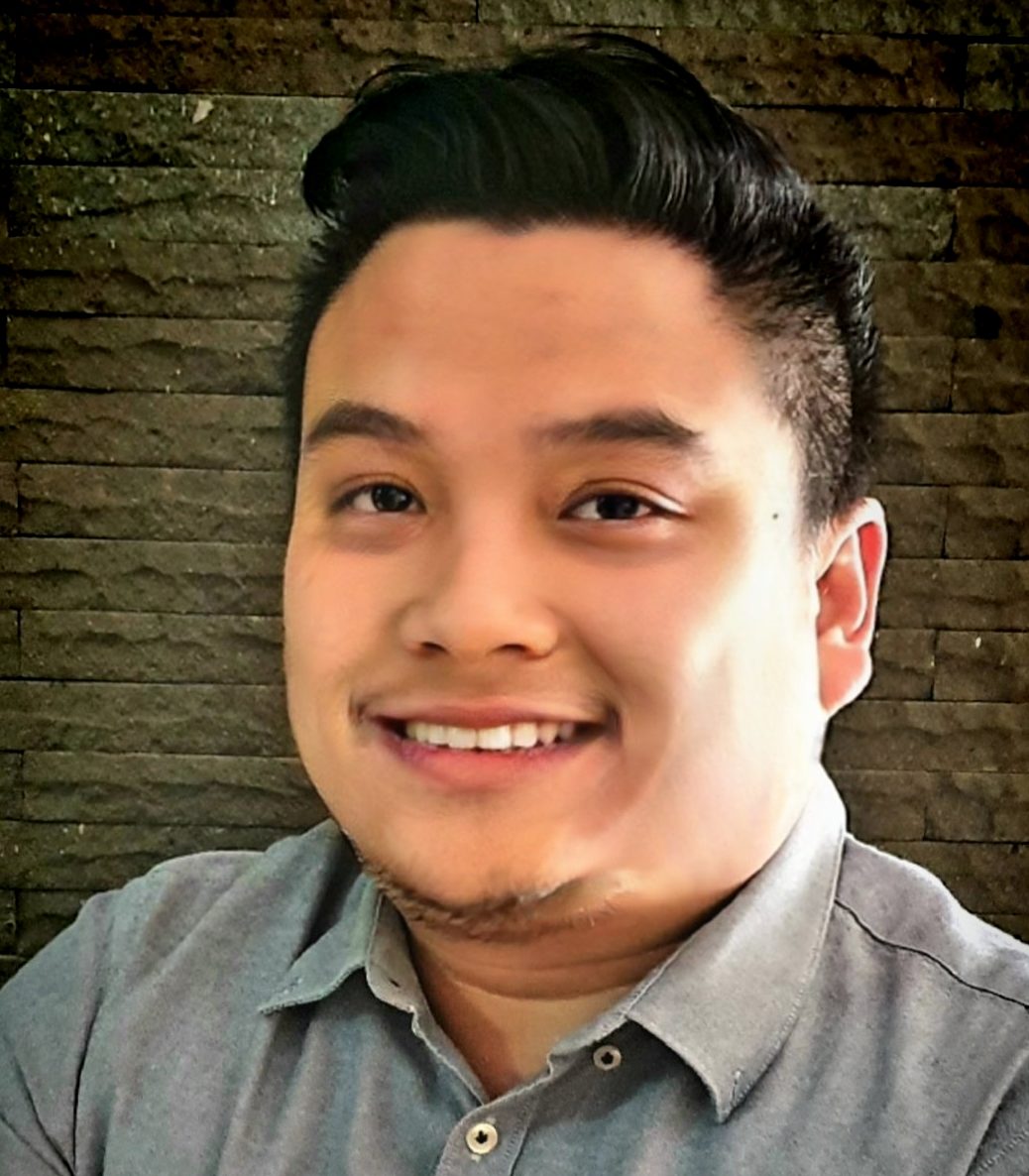 Grew up and raised in Australia, I live and breathe all things digital. I lead Mindshare Indonesia on operational activities and all things programmatic for Unilever (ULTRA). Focusing on establishing an ecosystem and partnerships while engaging in digital transformation and programmatic growth. Aiming  to build the best in class programmatic team across the globe. Prior to Mindshare Unilever, I have worked with Yahoo7 Australia and served in senior management role managing programmatic and performance covering APAC with BigMobile. My experience spans various multi-media development solutions focusing on advertising technology and rich media building, performance trader and programmatic strategist.
Naveen Mathur, Head – Publisher Partnerships and Network Monetization, Times Internet Limited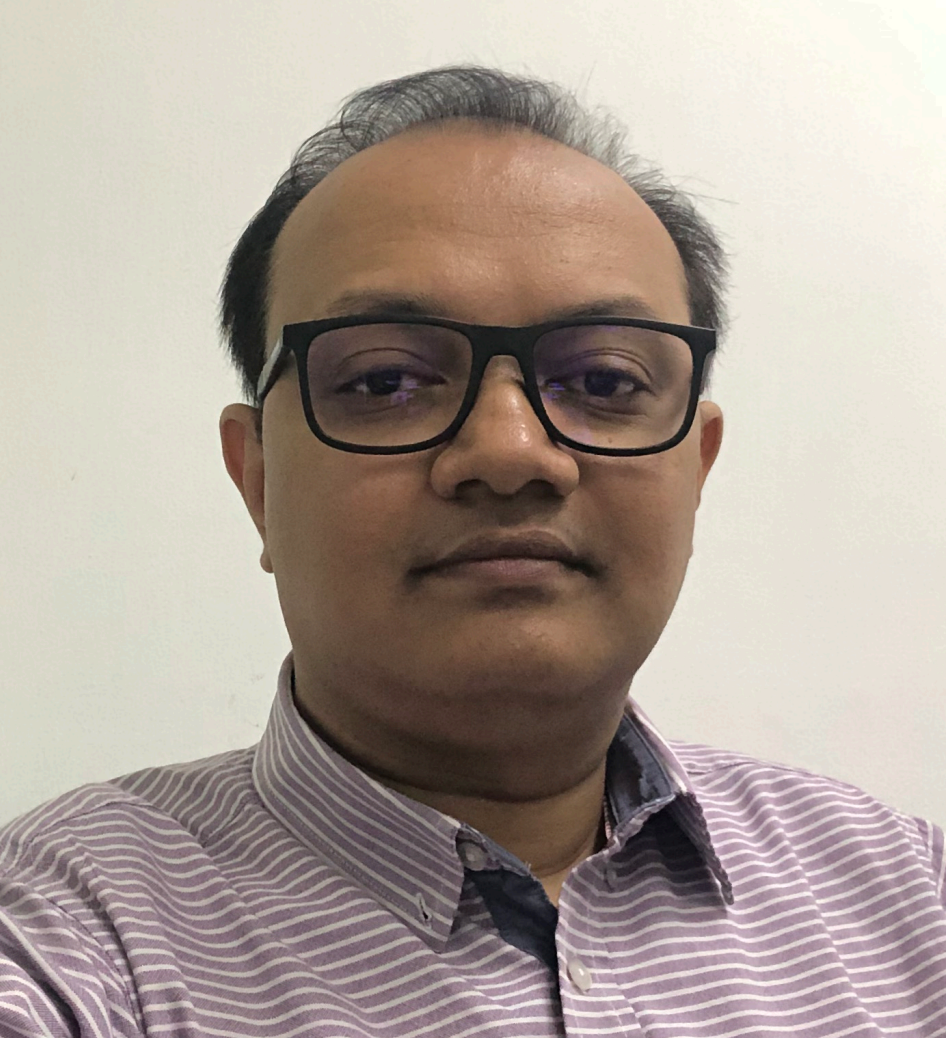 At Times Internet, Naveen leads publisher partnerships for Colombia, which is one of the largest publisher-owned ad-tech platforms in APAC. Times Internet is India's largest digital products company and present across News, Entertainment, Sports, Lifestyle, Marketplaces, Edtech and FinTech. In his current role, he also heads the responsibility for third-party revenue at Times Internet. He is particularly optimistic about the future of programmatic in the digital advertising space and was one of the very early assimilator of real-time bidding platforms and technologies. Naveen has also built large international businesses and forged strategic partnerships for market expansion and growth. In the past he has also headed large processes and operations at companies like IBM and HCL.
Hari Shankar, Chief Executive Officer, Singapore Media Exchange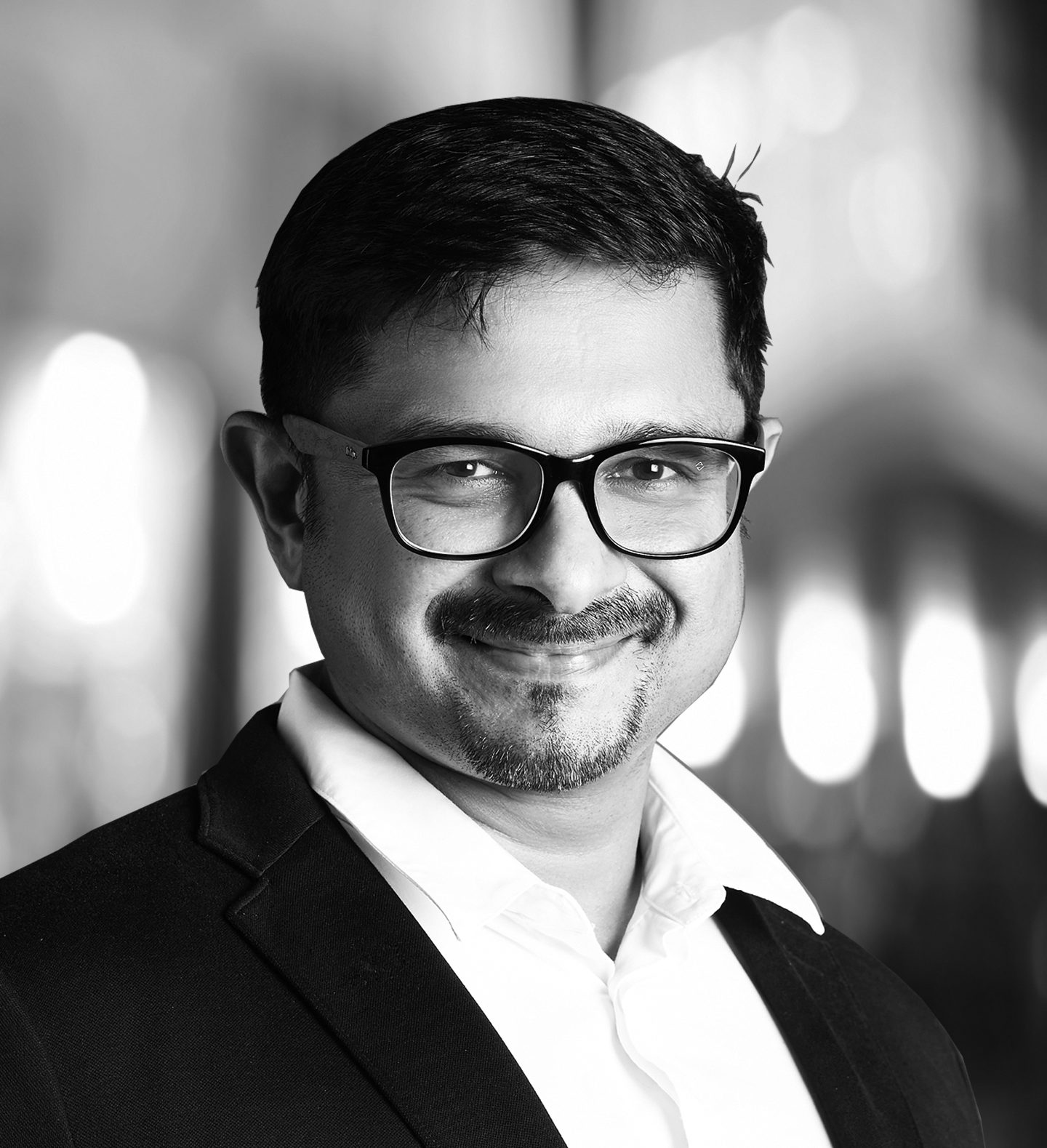 Hari is a seasoned digital media veteran with two decades of experience spanning the agency land, client side and the publisher eco-system.  As the Chief of Singapore Media Exchange, the only premium programmatic exchange in the market born out of the partnership between the media giants SPH and Mediacorp in 2018, he is well on his way to creating a strong alternative market place to programmatic buyer in Singapore and beyond within 12 months since inception.  In his previous stint as the Regional Managing Director for Havas Media's Digital & performance marketing arm Ecselis,  he has created a strong challenger brand out of Ecselis in the performance marketing space within a short span of 2 years quadrupling the revenue, acquiring a slew of new businesses & creating a strong foundation based on the 4 Ps – product, platforms, processes & people. His also headed Digital acquisition for PayPal APAC from the Singapore RHQ where he set up a robust acquisition engine across the Consumer and Merchant businesses as well as handled APAC agency management, pan-regional stakeholder management among other duties. In a prior role as the Integrated Media Director - Dell with MPG, he served as the acting Marketing Manager for Dell South Asia where he successfully drove integrated offline-online media planning processes & drove traditional media demand planning /forecasting/ analytics. Hari has successfully set up many digital / performance marketing units in addition to turning around flagging digital departments within multiple media agency groups.  An aggressive gogetter, Hari in his previous assignment, founded the Performics SG APAC excellence center & took it to a market leadership position with over 35 employees in a short span of 4 years. His core competencies lie in driving digital marketing strategy & innovation, digital media planning, cross-channel attribution & measurement, digital marketing optimization & analytics, digital tracking & measurement technology platforms and digital performance marketing.
Sonal Patel​, President, Programmatic Services, Asia Pacific, Dentsu Aegis Network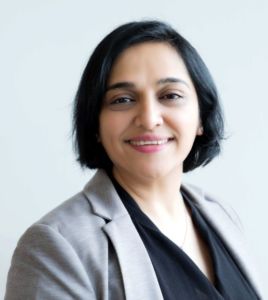 Sonal Patel is President of Programmatic Services at Dentsu Aegis Network Asia Pacific, responsible for developing a strategic-products roadmap and a distinct, articulate data-led programmatic proposition across the Asia Pacific region. Prior to this, she was Managing Director & Asia Pacific Vice President at AppNexus. Patel brings with her over 10 years' experience gained across high growth technologies including e-commerce, marketing, social media, digital mobile media and advertising exchanges, across multiple companies including; Google, Twitter and Yahoo.
Russell Young, Managing Director, Asia-Pacific, Sojern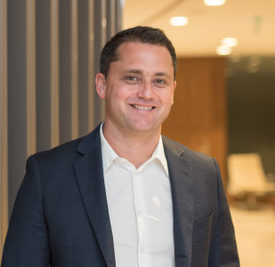 Russell has worked in the online travel and tourism industry for over fourteen years. As APAC managing director, he leads Sojern's APAC sales and account teams, expanding Sojern's footprint in the Asian-Pacific market and developing global travel partnerships. With experience in a variety of progressive leadership roles, Russell has a proven track record of building deep sales and account competency and increasing revenues and profitability across a matrix environment. Prior to joining Sojern, Russell was the media director for lastminute.com, where he was responsible for strategy development, agency sales, and media in the UK, Ireland, Germany and the Nordics.
Vincent Niou, Head of Programmatic, APAC, Essence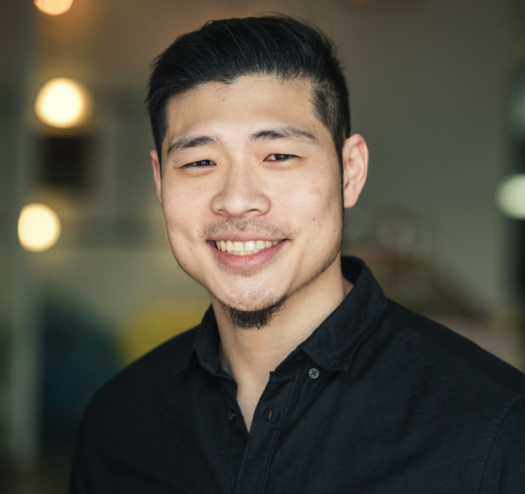 Vincent Niou is Head of Programmatic, APAC at Essence, a global data and measurement-driven media agency which is part of GroupM. Based out of Singapore, he heads Essence's programmatic media planning and activation team across the region. Vincent joined Essence in 2011 and has risen through the ranks, holding positions across disciplines including media planning, media investment and programmatic, out of the agency's New York and San Francisco offices. Previously, he worked at DAE and Starcom in digital media planning and buying roles. With his diverse experience, Vincent has developed a deep understanding of clients' business requirements and challenges. He is especially passionate about digital advertising technology and its role in enabling brands to earn relevant and valuable connections with their audiences. He also believes the uniqueness of APAC markets enables the creation of new and meaningful partnerships to build the next wave of advanced programmatic solutions for marketers. Outside of work, Vincent is an avid CrossFitter and American sports fan, as well as a mixed martial arts aficionado. In addition, he can often be found with his nose buried in comic books.
Jonathan Beh, Head of Cadreon, Cadreon China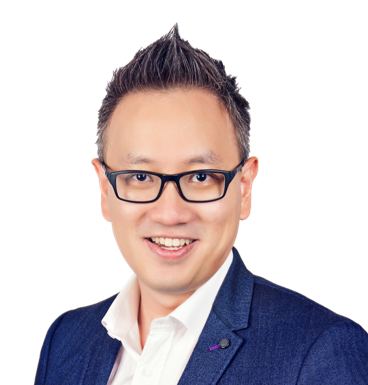 Jonathan Beh is a digital marketing professional with broad experience in branding and performance marketing, data and ad technologies and has hands on experience with Programmatic, Search, and Ecommerce. Joanathan has technical and development experience for Ecommerce website development as well as 15 years in Search and digital media experience across UK, EMEA and China markets. Jonathan focuses on cementing the baseline requirements for clients, with amplification through ideation & innovation.  His skills and knowledge enabled him to support the integration of tech. and data into cross-discipline channels as well as cross-agency relationships. He has worked with prestigious UK and Worldwide marketing & media agencies and is responsible for driving and growing Programmatic, Search Engine Marketing (both Paid and Organic Search) supporting global brands such as Johnson & Johnson, Tourism Austria, Exxon Mobil, LVMH, LG, YUM, SAP, Cisco, Siemens, HSBC, GoPro, Nike, GM and JLR.
Jonathan Mackenzie, Managing Director, Publicis Media Precision APAC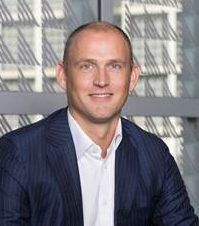 8 years living in Singapore, Jonathan leads Publicis Media Precision in Asia Pacific and is responsible for the development and growth of programmatic and data driven solutions across the region supporting global and regional brands such as Samsung, P&G, Singapore Tourism Board and Visa. With 18 years of experience in the digital media industry, he started his career in the year 2000 at the then digital agency-startup Profero. He went on to work for the UK's decade defining digital agency, "i-level", producing award winning work for clients such as Orange, the Central Office of Information, News International and Absolute Radio. He moved with Omnicom Media Group to Asia in 2014 to lead digital strategy for OMD International before taking on a leadership role with Accuen in 2014.
Ryan Pestano, GM, APAC & CEEM, IPONWEB and BidSwitch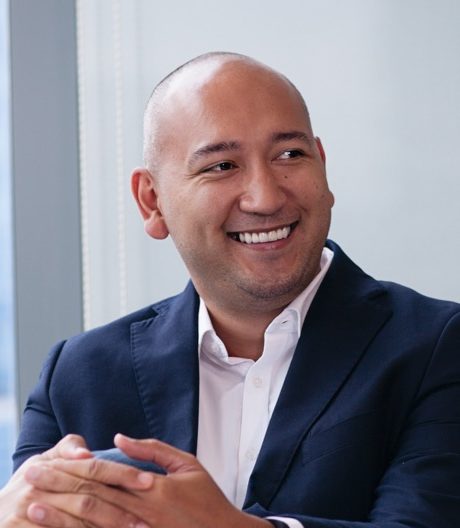 Ryan Pestano is a passionate technologist and digital media professional with eight years of executive leadership experience in Asia and over a decade of advertising technology experience. He has a proven track record of architecting innovative solutions for multiple enterprise and agency clients through the consultative application of advertising and marketing technologies. Ryan is a trusted advisor and has fostered deep partnerships with a breadth of leading technology companies and strategic clients. As the General Manager, Ryan leads the strategic market development initiatives for IPONWEB throughout the Asia Pacific Region, Central and Eastern Europe as well as the Middle East. Previously, Ryan was most recently the VP of Product and Operations in APAC for Amobee working closely with Singtel Group businesses across SEA and Australia. He was formerly the VP of Product at Brandscreen and Director of Platform Services at Media Innovation Group (a WPP company) all based in Singapore. He started his career in New York where he worked in multiple roles at Microsoft. Ryan is a recognized thought leader with his contributions to the digital advertising technology industry across APAC. Ryan was a former board member of IAB Singapore, has co-chaired the Marketing and Advertising Technology committee, and is driven to progress programmatic advertising and create innovative technology solutions across Asia.
K K Sharma, Marketing Analytics & Data Strategy Lead-APJ, HP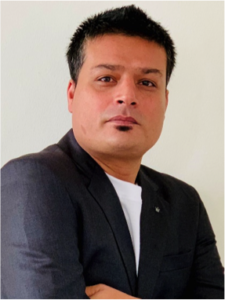 KK is responsible for HP's APJ marketing analytics & data strategy, where he zealously pursues better ways to discover data, what it means, and how it is used spanning across DMP, Strategic data partnerships, and Unified Media Measurement and Attribution. With decades of data experience in diverse roles engineering, Business Intelligence, and marketing analytics, his deep insight into technology helps him craft innovative solutions to real world problems. Prior to HP, KK delivered metadata integration and application marketplace capabilities at Accenture for their prestigious clients; and business glossary, data cataloguing, and data governance products at TCS. KK is an accomplished, results-oriented, big data and analytics professional with deep management consulting experience across consumer & commercial products of business.
Guy Hearn, Chief Product Officer, Asia Pacific, Omnicom Media Group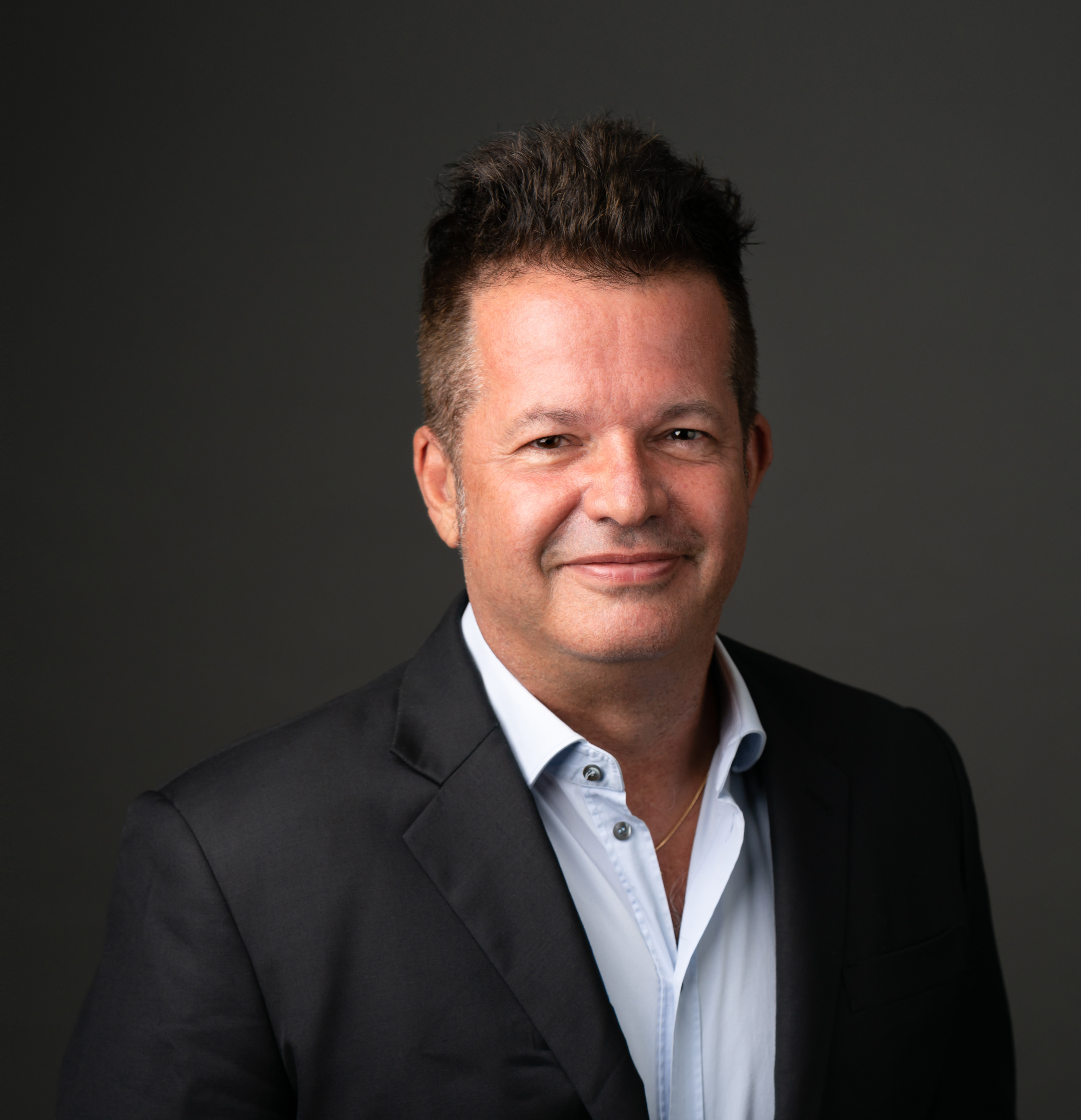 As a consumer insights specialist, Guy possess extensive experience in helping brands garner a stronger understanding of their consumers' needs and motivations, in order to enhance their business strategies. More importantly, he understands how to turn data into insights that are actionable and usable by clients, agencies and partners. As Omnicom Media Group's Chief Product Officer for Asia Pacific, Guy leverages these talents to create and champion differentiated and compelling product offerings for the Group's agencies – namely OMD, PHD and Hearts & Science. As such, he works closely with the Group's data and analytics division, Annalect, to create sophisticated data and digital solutions that underpin the agencies' planning products, ensuring clients benefit from the latest innovation in data and technology integration. He is also the regional lead for Omni, Omnicom Group's people-based precision marketing and insights platform, ensuring its effective roll-out across both creative and media agencies in Asia Pacific. By overseeing these various disciplines at Omnicom Media Group, Guy's efforts help guide clients to market more effectively in an increasingly 'Digital First' world and unlock stronger ROI from their media investments.
Chris Steedman, Managing Director APAC at M&C Saatchi Performance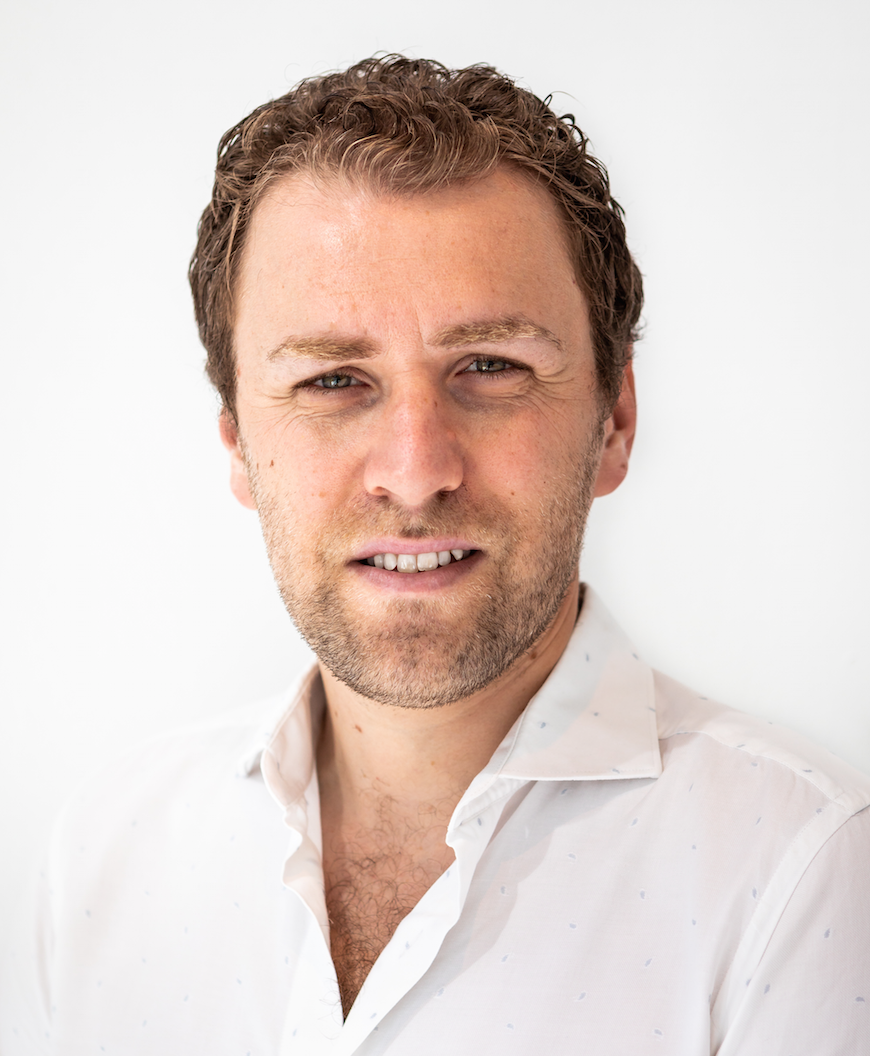 Chris Steedman is the Managing Director Asia Pacific for M&C Saatchi Performance, the leading global mobile-first performance marketing agency. M&C Saatchi Performance's focus is recognized globally for pioneering digital media through services in strategic planning, media buying, creative design, social and data-driven technology. It's mobile-first methodology helps brands engage with consumers and delivers effective, measurable results. Chris is a founding member of M&C Saatchi Performance & decades worth of experience within the Mobile industry working across the US & EMEA regions previously before setting up specialist units in Sydney, Singapore, New Delhi, Bangalore & most recently Jakarta.
Florent Davach de Thèze, Head of Paid Social and Programmatic APAC, Havas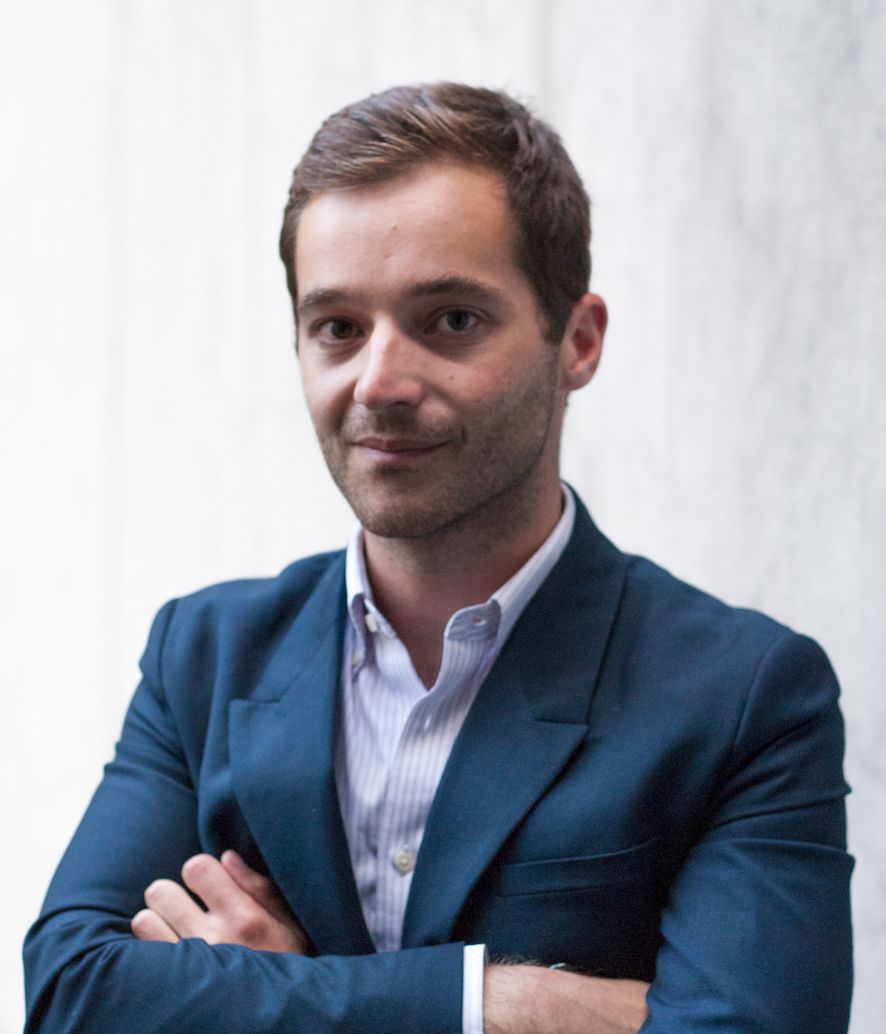 Florent leads the Programmatic and Paid Social operations for Havas in APAC. He is based in Singapore and manages Programmatic & Paid Social offices in Sydney, Hong Kong, Taiwan, Jakarta, Shanghai and New Delhi. Florent is responsible for driving Havas clients' digital transformation and bringing on board a 100% data driven approach.  Florent has been exposed to a variety of business types and challenges in a number of culturally contrasting environments. In his free time, Florent is a passionate boxer, well-travelled urban explorer and constantly seeking for latest hot tech and digital trends.
Abhigyan Shekhar, Head – Sales, Digital Ventures, Viacom18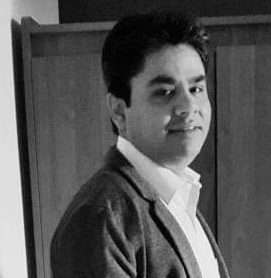 Abhigyan Shekhar leads Ad Sales for Digital Ventures at Viacom18, one of India's leading media and entertainment company. In his current role, he is responsible for building new ad monetisation and revenue streams for the Company's OTT offering, Voot. At Voot, Abhigyan has built the entire sales structure and processes, delivering advertising revenue growth for Voot and its extensions. An alumnus from MICA with prior work experience at GroupM, Google and hotstar, Abhigyan brings domain expertise in digital business development and project management. He also has the ability to envision a value framework which helps to deliver revenue, improve profitability and acquire & nurture key account management relationships.
Paul Shepherd, Chief Investment Officer, APAC and President of Global Platforms, Omnicom Media Group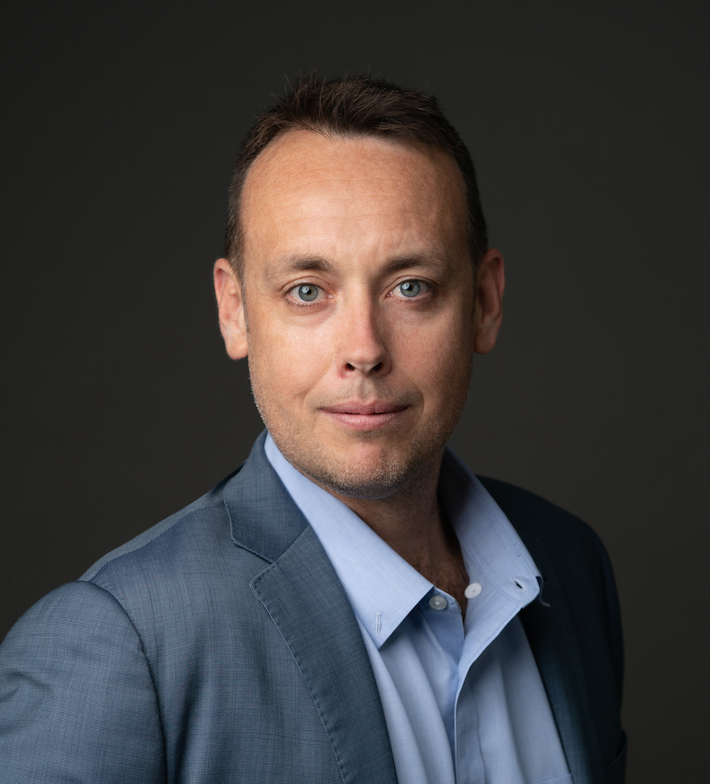 With over 19 years of experience in both global roles and across various markets, Paul is a well-seasoned investment and digital specialist within the media communications industry, with a keen focus on the development of platforms, partnerships and innovation. Prior to joining Omnicom Media Group, Paul developed comprehensive industry knowledge and experience working across the media and technology landscape in Australia and wider APAC, from both the publisher and agency sides of the business. His previous roles include managing national sales for Telstra Media; sponsorship and the overall monetisation strategy for AFL and NRL; as well as launching Pubmatic, the leading supply-side platform across Australia, New Zealand and India. Paul joined Omnicom Media Group Australia in 2012 as General Manager of the Group's programmatic division, Accuen, and has swiftly risen within the Group ever since. In 2015, he was appointed Global Vice President for Platform and Capabilities, based out of New York, and was subsequently made President of Programmatic in 2017, overseeing the Group's global strategy, productization and partnerships in the programmatic space. In 2018, Paul returned to APAC to take on the role of Chief Investment Officer for the Group's agencies in the region, while retaining his remit as President of Global Platforms. Today, Paul oversees the evolution of Omnicom Media Group's investment and digital capabilities, ensuring clients of the Group's agencies continue to benefit from market-leading strategies, talent, infrastructure and partnerships - ultimately yielding stronger business outcomes from their media investments.
Michel de Rijk, CEO Asia Pacific, S4 Capital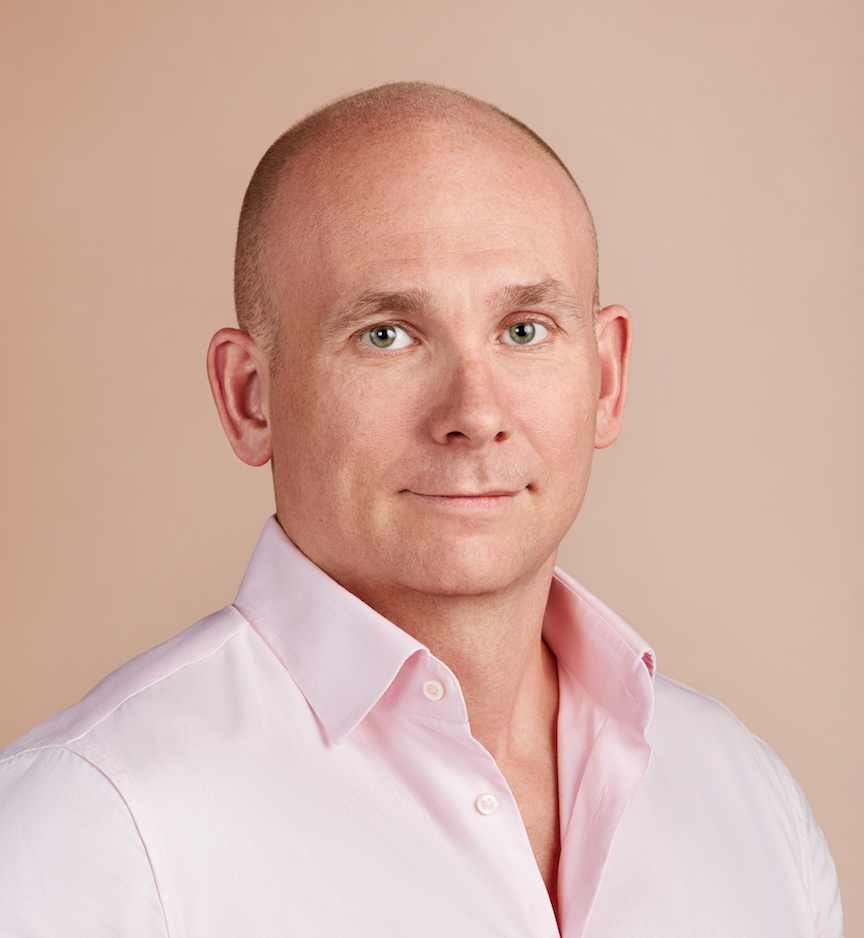 Michel de Rijk is the head of S4Capital's business in Asia–Pacific. He was hired to lead the new-era company after standing at the helm of Xaxis and GroupM's Asian business and expansion. Michel served as CEO of Xaxis between 2012 and 2017 and acted as President and Global Chief Growth Officer of GroupM until the end of 2018. Michel is driven by a need for speed and disruption. With S4Capital, he champions a new model for the industry built around a unitary structure. Michel is responsible for developing the company's fully integrated offering of data, media and content across APAC markets. He works from S4Capital's APAC Headquarters in Singapore, which is the first physically integrated office of S4C subsidiaries MediaMonks and MightyHive.
Dennis L. Caharian, General Manager and SVP, GMA New Media Inc.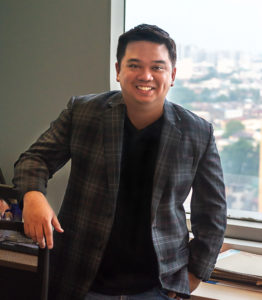 Dennis Caharian is the General Manager and Senior Vice President of GMA New Media Incorporated (NMI), a subsidiary wholly owned by GMA Network, the leading media conglomerate in the Philippines. Dennis plays a key role in GMA Network's transformation from a broadcast giant into a dominant multi-platform content provider. NMI's mandate is to design and implement GMA's grand digital blueprint to ensure the company's leadership in the digital era. Dennis has more than 20 years of experience in information technology, information management, and new media. Previous stints in network engineering, application development, project management, R&D, product development, business development, and general management have given him a keen grasp of all the crucial aspects of the industry. As GMA Network's technology arm, NMI has launched category-breaking projects in web, mobile, digital television and other new and emerging platforms since it began in mid-2000. Back in the days when traditional and new media had distinct boundaries, NMI had the audacity to blur the borders. It was the first to enable mobile and TV to talk to each other, ushering in the era of SMS-TV. It pioneered an interactive chat and gaming show on TV and launched the first ever mobile point of purchase promo for GMA's primetime shows. NMI achieved these on top of other innovations through GMA's online properties namely www.GMANetworkcom and GMA News Online. Through NMI, GMA built strategic alliances with industry forerunners to prepare for the launch of a game-changing digital strategy that will raise the TV viewing experience in the Philippines to a whole new level. This year, NMI is set to launch MyGMA Go, the Network's mobile Digital Terrestrial Television (DTT) service that will revolutionize content consumption habits by combining digital TV viewing and the fun elements of mobile interactivity. NMI has also significantly expanded GMA's online footprint worldwide through OTT and programmatic collaborations. Noteworthy is its partnership with YouTube dubbed the YouTube Player for Publishers ("PfP") in June 2017. This enabled viewers everywhere to watch official, full episodes of GMA programs online. The partnership helped boost YouTube views and hasten the acquisition of subscribers. NMI's YouTube initiatives propelled GMA to surpass the 10-million subscriber mark in May 2019. The base grew by 625% since the start of the PfP agreement barely two years prior. With this accomplishment, GMA joins an elite group of content creators in Southeast Asia that have also achieved such a feat. GMA is set to receive the Diamond Content Creator Award, a recognition given by YouTube to content creators that reach 10 million subscribers.
Emmanuel Fischmeister, Head of Business Development, APAC, Teads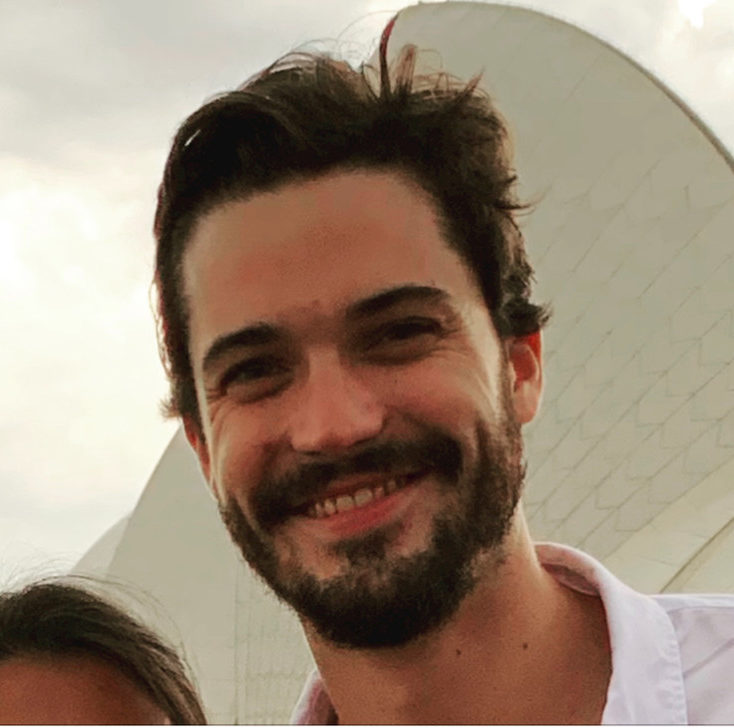 Emmanuel joined Teads in 2014, since then he has opened 5 offices in the region, led sales operations, established key partnerships and ran projects that have pulled together multiple disciplines in many large businesses. His entrepreneurial spirit is a perfect fit for Teads, which has been disrupting the advertising space for the last several years. His main focus at Teads is to drive technology adoption and help businesses elevate their marketing strategy using cutting edge digital advertising formats, data and automation.
Sunil Naryani - General Manager Programmatic & Paid Media, VP of Partnership Solutions, Dentsu Aegis Network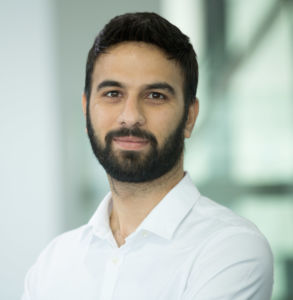 Sunil Naryani is the Regional General Manager Programmatic & Paid Media and VP of Partnership Solutions for Dentsu Aegis Network (DAN) Asia Pacific. In this dual role, he is focused on growing the programmatic business at DAN and cultivating strategic alliances with AdTech & MarTech providers to future-proof DAN's approach to platform & product solutions. With over 10 years of experience in technology and digital marketing, Sunil has a proven track record of building and developing high performance teams that specialize in adopting data-led solutions to enhance audience insights, activation and measurement, ultimately resulting in more meaningful customer experiences. Prior to joining Dentsu Aegis in 2014, he held roles at OgilvyOne, GroupM and Ultraviolet Digital and has delivered effective business solutions for large, complex brands including adidas, PayPal, Vodafone, AccorHotels and Bridgestone. A 'programmer' by qualification and 'marketer' by profession, Sunil is in a unique position as data, technology and marketing converge.
Lani Jamieson, Head of Cadreon Singapore, IPG Mediabrands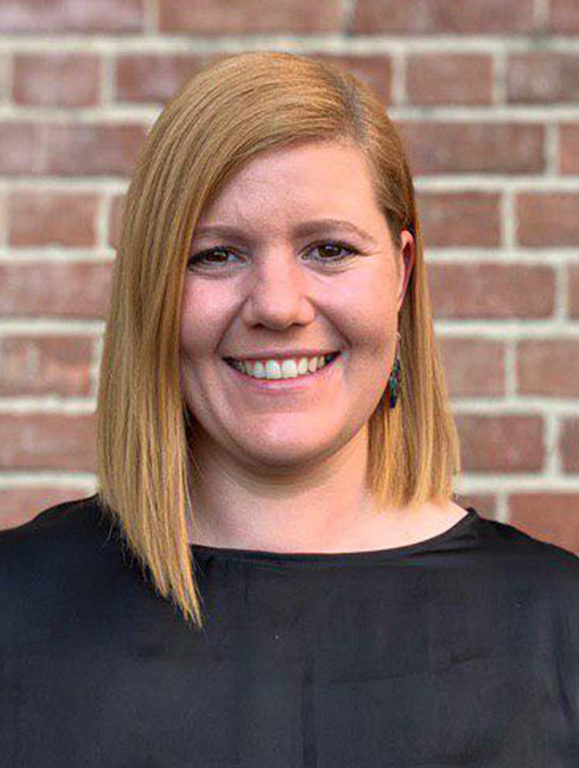 As Head of Cadreon, Lani Jamieson leads the programmatic, data and ad-tech unit for IPG Mediabrands Singapore. She manages a growing team to ensure programmatic best practice and innovation across UM, Initiative and Reprise client portfolios. Lani has over 11 years digital media experience both agency and publisher side in Australia and Singapore. Specialised in all things biddable media, she has demonstrated experience building, leading and growing high performing digital teams within media agencies. Prior to Cadreon, Lani was Head of Biddable Media at DWA and set up the internal trading desk for DWA Singapore, expanding the self-serve digital team across search, social and programmatic. In Australia Lani spent 3 years at Omnicom Media Group where she was Programmatic Director managing a high performing programmatic team across 4 agency brands. Lani also has extensive experience in ad operations, campaign management and client service roles for some of Australia's largest publishers including Fairfax, Yahoo and Carsales. Lani is passionate about data and ad-tech innovations and really enjoys working in a fast paced, ever changing industry.
Ravikumar Shankar, Data & Technology Lead, Asia Pacific, Annalect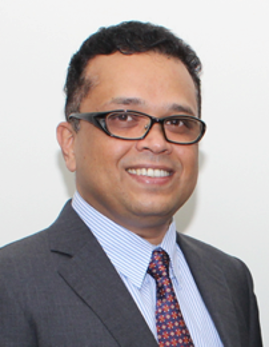 As a lifelong statistician and self-professed "numbers guy", Ravi blends his passion for statistics and technology in his efforts to continuously unravel new ways of collecting, managing, measuring, analysing and visualising consumer data, across online and offline ecosystems. His experience spans over 20 years in research, consumer insights and marketing technology, having worked across media agencies, publishers and technology providers in India, China and Singapore. As the data and technology lead for Asia Pacific at Annalect, Omnicom Media Group's data and analytics division, Ravi builds enterprise-level data strategies and solutions for clients of the Group's agencies, allowing them to gain a more holistic view of their consumers. This helps them achieve stronger custom segmentation and audience addressability, allowing for greater personalisation in their communications and therefore, stronger performance from their media investments.
Salil Shanker Vice President - Amnet India, Dentsu Aegis Media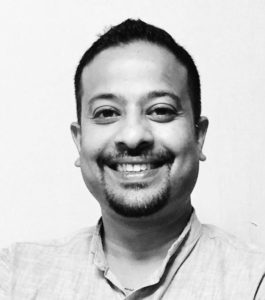 After pioneering the Search Engine Marketing era in the Indian digital landscape, Salil Shanker has now taken on the boisterous task of leading the advertising space in India into its next phase of tech- revolution, the Programmatic epoch. With over 13 years of experience in digital, Salil understands the full potential of the digital space and is committed to guiding clients in the creation of holistic digital strategies that revolve around technology and hence address all the digital platforms as well as having an unparalleled focus on their results. He is fascinated with helping brands understand their consumer, consumer journeys and consumer interaction with the brand in the digital space. He has experience in setting up the protocols and ensuring large-scale product implementations, managing business and marketing goals. He is responsible for establishing and led the show for Amnet India- the programmatic arm for Dentsu Aegis network. Under his leadership Amnet has added new clients and has offered them programmatic as the best medium during this slowdown. He has led the tech space to look beyond the shackles of only digital and successfully delivered Industry first solutions by integrating other media channels as well. The launch of India first products- Programmatic Radio, Programmatic Content and Programmatic Digital Out of Home was delivered by associating with brands like Microsoft, DS Group, Maruti and JK Tyres. With the likes of such innovations, he continues to defy the gap between the physical (offline media) & digital world and challenges advertising approaches across channels.
Marc Langenfeld, Precision Lead Singapore, Publicis Media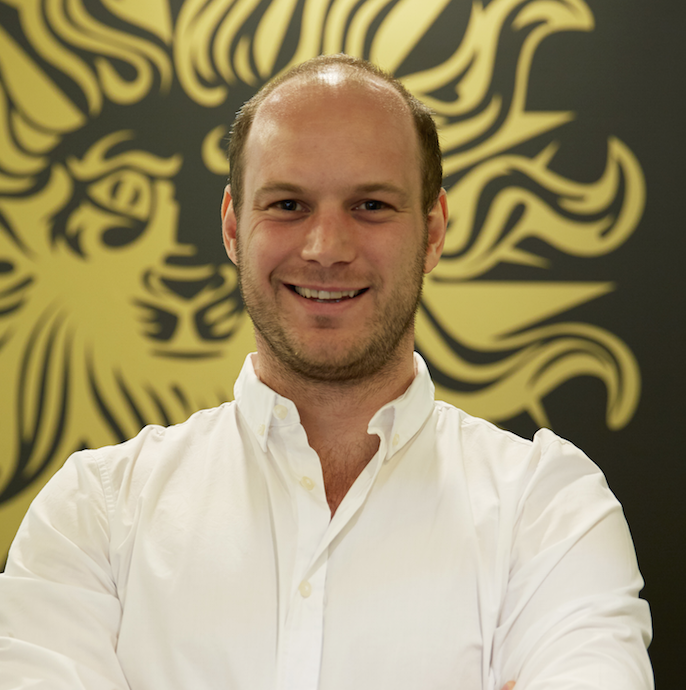 Marc Langenfeld is the Publicis Media Precision Lead in Singapore and is tasked with driving programmatic growth through marketing leading data strategy and solutions for new and existing clients including Mondelez, Samsung and Singapore Tourism Board, across Singapore and Southeast Asia. With over 10 years experience he has a wealth of knowledge in programmatic and data capabilities having run both client service, strategy and operations teams. His previous roles include Programmatic Solutions Lead at Publicis Media and prior to that, Regional Account Director at Amnet Asia, overseeing client service and the account management teams across SEA.
Caspar Schlickum, Regional Managing Director, Accenture Interactive Operations AAPAC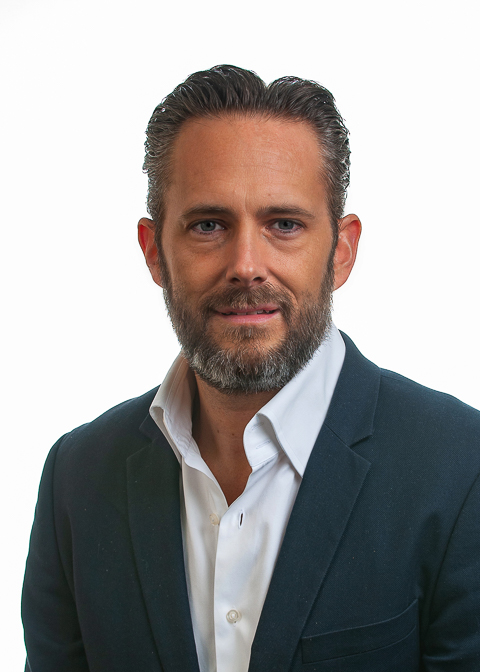 Caspar Schlickum leads the Accenture Interactive Operations (AIO) business in AAPAC. AIO is the marketing managed service arm of Accenture, helping brands deliver measurable business results and growth by deploying scaled marketing execution capability across content, digital marketing, programmatic media and eCommerce. Before joining Accenture, Caspar spent 15 years as a senior executive at WPP in a variety of roles including APAC CEO of creative agency Wunderman, co-founder and EMEA CEO of programmartic media business Xaxis, Client Partner at Mindshare and Kantar. Caspar started his career at Deutsche Bank's investment banking division where he was based in Sydney and advised clients on technology, communications and infrastructure projects in the Asia Pacific region.
Dhruv Menon, Digital Director, PHD

Dhruv comes with 12 years of digital marketing experience across a wide range of industries including Telecommunications, Technology, Finance, Retail, Travel & E-Commerce. With strong digital foundations that started at Google, he has worked in a variety of digital marketing roles across agencies and clients, and has used this experience drive business-led marketing solutions. Dhruv has been working at PHD since May 2018 and holds the position of digital director.
Jodie Collins, Managing Director, Re/Digital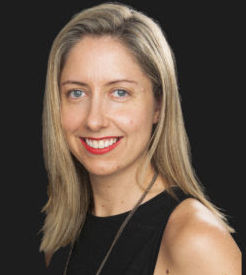 Jodie Collins is the founder and managing director of Re/Digital, a digital strategy and training firm which works with companies across Asia to develop their digital marketing approaches and team capabilities. This includes guiding companies on developing programmatic and data strategies to link in with their overall offline and online marketing and customer experiences. She has been working in marketing, advertising and digital for 20 years, with 9 years in China and Singapore. She has worked for some of the world's leading agencies and media companies including OMD, M&C Saatchi and News Corporation, and with clients including McDonald's, Johnson & Johnson, Intel, Hilton, the BBC and Estee Laude.
Rachel Smith, COO, ExchangeWire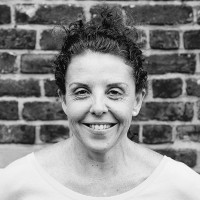 Rachel Smith heads up operations for ExchangeWire, covering marketing, sales, and business development, also holding strategic oversight of the company's global operations.In addition to this, over the last 4 years Rachel has provided consultancy to a number of advertising technology companies looking to increase their profile and customer awareness in the digital media industry.Prior to this, Rachel spent 10 years in the public sector working with policy advisors and elected politicians at both a local and national level in the UK & Australia. Amongst many other things, this included running media, communications & PR functions for local government authorities in London.Rachel holds a Bachelor of Arts in Politics from the Australian National University.
Lindsay Rowntree, Head of Content, ExchangeWire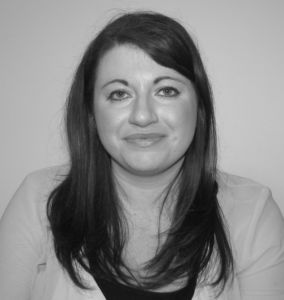 Lindsay Rowntree is head of content at ExchangeWire, where her responsibilities include curating and developing content around emerging models and technology within programmatic, ad tech and martech, as well as growing the depth of content and reach of ExchangeWire's global audience. Having joined ExchangeWire in January 2016, she previously held the role of director of search, UK at Starcom MediaVest Group, where she spent six years, providing her with extensive experience in digital advertising, performance marketing, data, technology, client servicing and media planning/buying.
Ciaran O'Kane, CEO, ExchangeWire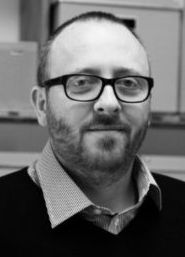 Ciaran O'Kane is the CEO of ExchangeWire, the leading global digital advertising trade publication and research firm.  He has worked in digital advertising over the last ten years as a developer, digital marketer, ad operations provider, media monetisation specialist and senior sales executive.  He continues to write editorial for ExchangeWire on advertising technology, marketing technology and programmatic  - and acts as an advisor to a number of leading digital media companies in Europe.