Digicake's Julian Savitch-Lee on Newscorp's Knewz, Google, and The Trade Desk
by Mathew Broughton on 30th Aug 2019 in News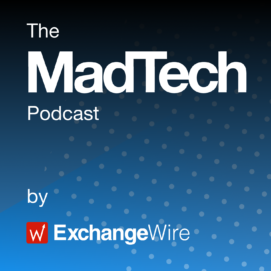 On this week's episode of The MadTech Podcast, ExchangeWire's Rachel Smith & Lindsay Rowntree are joined by Julian Savitch-Lee, programmatic consultant, DigiCake to discuss the latest news in ad tech and martech.
On this week's episode:
– Newscorp is set to compete with Google News and Apple News by launching their own news aggregation platform later this year, called Knewz. Will a wide range of pubs be willing to participate in the platform, or will there be suspicions due to it being Newscorp owned and operated? What will the monetisation model look like and what will the detail of that be? Other platforms and tools have some under criticism for returning too smaller share of any ad funded revenue yielded from news aggregation sites, will this be different?
– Google defends cookie tracking, in what is being seen by some as a turn-around from their announcement earlier in the year. They outlined their approach in a statement late last week, presented as a range of standards they called the Privacy Sandbox. They state that eliminating cookies all together will open users up to other privacy issues, like fingerprinting – developing a unique identifier based on things like operating system, device fonts – and cannot be controlled by the user. They also recognise that cookie tracking enables the serving of relevant advertising to users, which is a significant source of income for publishers and where advertising is less relevant, publishers revenue reduces significantly. Is this a back track from the ITP 2 announcement earlier in the year, or has Google genuinely been in a dilemma about what to do when it comes to cookie tracking? Is some of this self interested, in that further restrictions to keep advertisers locked within Google's walled garden could shine light from an anti-competition angle?
– The Trade Desk stock value is up 1300% since IPO, which is the most successful trajectory of any ad tech company in history, but also the most successful trajectory of any tech company since the 2009 recession. Facebook is only up 388% since going public, for comparison. Rubicon and Teleria are also both up 3x this year. Is independent ad tech having a resurgence, or are there a few stories here? Where next for The Trade Desk?
The MadTech Podcast is also available on:
Spotify
TuneIn
Apple iTunes
Google Podcasts
Stitcher
Pocket Casts
RadioPublic
CastBox
Deezer