M&C Saatchi Performance's Christian Gladwell on Sequoia Capital, Roku, and Byte
by Mathew Broughton on 7th Feb 2020 in Podcast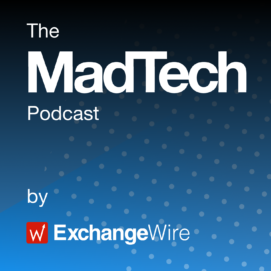 On this week's episode of The MadTech Podcast, ExchangeWire's Ciaran O'Kane and Lindsay Rowntree are joined by Christian Gladwell, CEO of M&C Saatchi Performance, to discuss the latest news in ad tech and martech.
On this week's episode:
– Google backer Sequoia Capital is assessing UK tech startups, prior to a potential post-Brexit spending spree. Does Sequoia Capital's interest in the UK technology market give it a shot in the arm post-Brexit? Will ad tech companies benefit or Sequoia steer clear? Is media interest in the story overstated given Sequioa's recent inconsistency in terms of funded companies?
– Roku temporarily cut Fox Network apps from its platform due to a contractual dispute, one day before the Superbowl. Fox hit back in scathing terms, stating, "Roku's threat to delete FOX apps from its customers' devices is a naked effort to use its customers as pawns[…] Roku's tactics are a poorly timed negotiating ploy, fabricating a crisis with no thought for the alarm it generated among its own customers." At the last hour, an agreement was reached to prevent the Superbowl dropping off Roku schedules. How will such strong-arming negotiating strategies fare in regions outside the US? Is this another indication that consolidation is set to occur over the next few years.
– Byte, a Vine-esque video platform, tops 1.3 million downloads in its first week of launch according to Sensor Tower estimates, and has begun to release advertisements on the platform. However since launch, the content has been plagued by various brand safety issues. Does the platform have a future in the midst of competitors such as TikTok and Snapchat?
The MadTech Podcast is also available on:
Spotify
TuneIn
Apple iTunes
Google Podcasts
Stitcher
Pocket Casts
RadioPublic
CastBox
Deezer