Mindshare's Simona Gentile on Publishers, McKinsey, and Oracle Data Cloud
by Mathew Broughton on 4th Oct 2019 in Podcast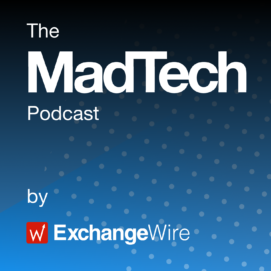 On this week's episode of The MadTech Podcast, ExchangeWire's Ciaran O'Kane and Lindsay Rowntree are joined by Simona Gentile, global digital lead at Mindshare Worldwide, to discuss the latest news in ad tech and martech.
On this week's episode:
– Facebook have announced they will only be paying a subset of publishers with the launch of its new News Tab, with only a quarter of the 200 news publishers to feature on the tab expected to be paid paid; those they are providing a steady stream of relevant content. This news comes alongside Google stoking the fires of the upcoming European Copyright Directive in Germany and France, claiming they will not be paying publishers copyright fees for scraping their content, as the content Google directs users too is effectively a search result and, like organic search, is not an ads business for them. Is it better the devil you know with Facebook and Google – if you don't work with them you will lose out on significant traffic? Do publishers need them?
– McKinsey is opening a store in Mall of America, working with big DTC brands like ThirdLove, all in the name of helping their clients understand shoppers. The intention for this, which includes payment options such as cryptocurrency, is to get a tonne of shopper data and understand shopper behaviour so they can better consult their clients. With the likes of Amazon owning retail, will this strategy help clients understand how they can maintain physical retail and not lose out to these ecommerce giants? It's an interesting move for a consultancy, with others firmly going after the media businesses – can McKinsey win here?
– Oracle Data Cloud cuts staff as it tries to move beyond third-party data. Around 10-15% of staff has been cut, in a move to focus on contextual data, brand safety and measurement. While the third-party data business still makes up a significant portion of revenue, they are using the money saved in staff cuts to invest in the smaller, high-growth areas. Is this a smart strategy?
The MadTech Podcast is also available on:
Spotify
TuneIn
Apple iTunes
Google Podcasts
Stitcher
Pocket Casts
RadioPublic
CastBox
Deezer