The MadTech Podcast Special: The Emergence of Private Gardens - Why are They Important and What Value do They Add?
by Grace Dillon on 8th Apr 2021 in Podcast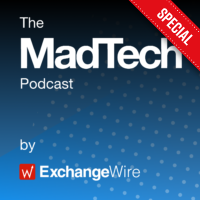 Our fifth edition of The MadTech Podcast Special explores the emergence and power of the 'private garden', a data model which involves focusing on logged-in users to gain the ability to offer more relevant audience segments to buyers.
In this episode, Matt May, senior biddable manager at Three; Phil Raby, GM UK at Mediarithmics; and Danny Spears, COO of The Ozone Project, join ExchangeWire's Rachel Smith to discuss what a private garden is, and what the model can offer brands and publishers.
Ad TechDataPodcastPrivacyPublisher