Thomson Reuters' Rob Brett on Facebook Privacy, Apple ITP, and Farfetch
by Mathew Broughton on 23rd Aug 2019 in News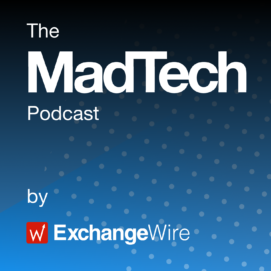 On this week's episode of The MadTech Podcast, ExchangeWire's Rachel Smith & Lindsay Rowntree are joined by Rob Brett, programmatic consultant, Thomson Reuters to discuss the latest news in ad tech and martech.
On this week's episode:
– Facebook announced a change to their privacy policy, which now enables users to see, control, and most notably clear, their web browsing activity handled through the platform. If users clear this data regularly will it have an impact on the audiences that Facebook offer to advertisers? As it requires navigating into the setting section of a Facebook account, will users bother to do this? Is this a response from Facebook to the on-going waves of criticisms it's facing from regulators over privacy practices, or is this a carefully managed move that won't really be noticed by users or have much of an impact on FB's advertising business?
– Apple are set to expand ITP when they release the new version of their operating system in the coming months The extension of ITP with their new operating system will now cover any first party cookie workarounds, such as 'link decoration', specifically looking to target adtech companies who continue to track covertly. They have also said if various practices continue, they will consider reducing cooking options for all advertisers, even where data isn't deemed to be personally identifiable. Is this an inevitable move towards the death of cookie targeting? Is this Apple positioning themselves as the 'privacy by design' browser option, and more widely, the privacy tech company – in comparison to other browsers in the market?
– In the world of DTC, Farfetch, the luxury online shopping platform has acquired New Guards Group, the parent company of luxury brands Off-White, Palm Angels, and Heron Preston, in a move predicted to either be a super-luxe version of fast fashion brands like Zara, or a prelude to producing their own in-house luxury labels. Is this a story of DTC taking over traditional in terms of creating and satisfying demand for luxury goods online? With these newly acquired assets, FarFetch are well positioned to use customer data they gather on their platform to created new luxury brands, while also owning a good slice of the existing luxury brand market – is this a Netflix model? What does it say about the power own owning and operating your supply chain?
The MadTech Podcast is also available on:
Spotify
TuneIn
Apple iTunes
Google Podcasts
Stitcher
Pocket Casts
RadioPublic
CastBox
Deezer