Company details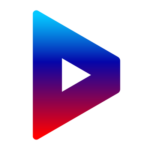 Broadsign
Categories:

Website:

Email:

Geography:

Location:

Specialism:
Press Box

Broadsign and TPS Engage Enhance Global Programmatic and Dynamic DOOH Access

Broadsign and AdMobilize Partner to Provide AI to DOOH Networks

Broadsign Partners with CAASie by Heurist to Offer Programmatic DOOH in Australia
Company description
Broadsign is making it easier than ever for media owners, agencies and brands to harness the power of out-of-home and connect with audiences across the globe. Powering over 425,000 signs in airports, shopping malls, health clinics, transit systems and more, Broadsign is at the heart of people's lives. The Broadsign platform helps media owners more efficiently manage their business operations while enabling brands and agencies to easily book OOH campaigns. The platform includes tools for content distribution, playback and proof of performance; sales inventory availability and proposal generation; automated programmatic DOOH transactions; and OOH business operations. For more info please visit www.broadsign.com.

When the right content is displayed to the right audience, advertising and messaging is complementary to the shopper experience. We want to provide advertisers with every opportunity to reach consumers in interesting and exciting ways, and Broadsign allows us to execute on this forward-thinking vision.