Janneke Niessen Discusses Improve Digital's 360Yield Offering; Looks To Address Regional Sell-Side Issues For The Fragmented European Market
by Ciaran O'Kane on 14th Jul 2011 in News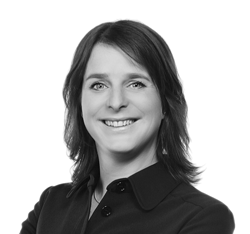 Improve Digital is releasing this week its 360Yield solution for the European market. Here Janneke Niessen, Co-founder and COO at Improve Digital, discusses the 360Yield offering and how the new solution will look to address the regional sell-side problems in the fragmented European market.
Can you talk a little about the "360Yield" offering?

Europe is a large collection of diverse cultures, languages and economies with its own unique set of problems and solutions. Improve Digital is a European Sell Side Platform that now launches the 360Yield platform to help publishers build their own Exchange and monetise their display inventory in the European market. With 360Yield, we believe we are uniquely equipped to offer the best solution for European publishers looking to earn more revenue from their media inventory.
360Yield protects and supports the interests of European publishers for the future, giving them control, visibility, new revenue and, as its name suggests, a holistic view of their ad trading. Our mission is to maximise revenues for the publisher and unlock the value of their content and audiences whilst providing the best technology and service.
How does "360Yield" help publishers build their own "private ad exchange"?

We believe that the next phase of evolution for Premium Publishers is to have the ability to control and manage their own ad marketplaces on their terms. As the media trading world evolves, the distinction between premium and unsold inventory blurs. Therefore publishers need a strategy to control all levels of their inventory in this automated environment. They need to be able to take advantage of the new opportunities presenting themselves on both the Supply and Demand side. The 360Yield controlled marketplace solution gives publishers the tools to create their own automated environment including a full suite of yield, demand, RTB, analytics and quality control features, all designed to help the publisher manage and control their own trading.
With regards to the "private exchange" hype in the space at the minute, how does a closed marketplace help a publisher? Surely having as many buyers bidding on inventory on an open exchange would help lift a publisher's CPMs?

Many of the savvy publishers tell us that a "controlled" market place is a 'must-have' to better control yields, ad quality, channel conflict and data leakage. The publisher is in the best position to leverage their own sales efforts, content and audience and by managing these buying relationships within the automated channel, the publisher is in a stronger position to gain true value for their inventory.
In terms of how the model operates, publishers can be selective about which buyers they wish to invite into their marketplace – for example, only choosing those buyers that have the best strategic fit and who are able to understand the media-owners objectives. When both the demand and supply players have an understanding of each others needs, a long term trading arrangement is established leading to improved results for all.
The critical success factors for the publisher in this new automated trading partnership are: i) defining the rules of selling and communicating this to stakeholders; ii) managing the advertising guidelines; iii) fostering a culture of experimentation (for example with ad positions and formats) and iv) using robust and scalable technology.
Will you be integrating real time buyers into "360Yield"? Or is real-time supply already available?

RTB is a key feature within our platform, we have work with all major and local RTB buyers. Trading automation allows buyers to find audiences more efficiently and ensures that our publisher partners are getting the right value for their inventory. Only now RTB is really taking off in the major markets in Europe.
You say that this new "360Yield" offering addresses the fragmented nature of the European market. How is this solution tackling the unique problems of the European market?

By developing our technology especially for the European market, we are able to respond to local differences and local market cultures. The German market is for example heavily driven by large sales houses that are powerful enough to build and manage their own automated environment/ Exchange. That need fundamentally differs from a smaller Spanish premium publisher that wants to make a combination between directly negotiated campaigns and 3rd party demand.
We know that our technology drives and maximises client's revenues, we also understand the requirements of the publishers on a local level and are therefore best positioned to manage the different economies of scales, etc.
Our technology is important of course, but another key asset is our team of multinational experts. We employ native language speakers in all our markets and the teams are led by the best ad ops veterans. This means we have the deepest knowledge and contacts across Europe.