OpenX Acquires, Yield Management Specialist, LiftDNA; Looks To Offer Complete Buy-Side Stack To Publishers
by Ciaran O'Kane on 27th Feb 2012 in News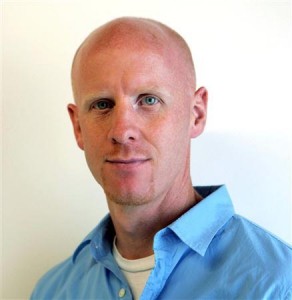 OpenX announced today that it was acquiring LiftDNA for to beef up its yield management offering. Here Tim Cadogan speaks about the deal, and what it means for publisher clients.
Can you give some details on the deal between OpenX and LiftDNA?

We're not able to disclose the specific details of the deal in financial terms. However, it's important to note that, unlike many other acquisitions, we are already integrated and can actually able to offer the combining product, LiftDNA by OpenX™, immediately. In fact, we have been working together for clients since 2010 and already seeing significant increase in revenue for publishers: LiftDNA is already increasing publisher yield 50-150% on average.

For those non-US readers, can you give some background on the LiftDNA proposition?
LiftDNA is the first and only SSP technology to work completely within a publisher's ad server. By directly managing all non-guaranteed demand channels – demand-side platforms (DSPs), ad networks, traditional supply-side platforms and exchanges – from inside the ad server, LiftDNA is able to process all available pricing information for the publisher and thereby maximize competition and revenue. Furthermore, because it operates within the ad server, LiftDNA reduces discrepancies and system latency, both of which further increase publisher revenue.
What's so unique about the LiftDNA product?

LiftDNA integrates directly into the publishers' ad server to maximize their revenue. LiftDNA begins with the ad server because it's the starting point of every ad transaction. Once in the ad server, it does three things to add value:
– First, it moves the marketplace into the publishers' ad server. Whenever an impression becomes available, the demand channels compete for it simultaneously, rather than sequentially. LiftDNA's technology can then intelligently select the best buyer for a particular impression.
– Second, LiftDNA leverages the deep data insights that are available inside the publishers' ad server and uses predictive algorithms to set pricing in real time. LiftDNA creates a standing book of orders with impression pricing based on the user, geo, session depth, and hundreds of other variables and compares that price to what the real-time market is willing to pay. This process makes it possible for real-time bidders and rules-based bidders to compete simultaneously for impressions. LiftDNA presents the true value of the publisher's inventory to the marketplace, which easily justifies higher CPMs.
– Third, LiftDNA helps publishers mitigate inventory loss. When inventory hops from one demand channel to the next, about 10% of the impressions are lost. This loss is mitigated in two ways. First, by directly running the marketplace for non-guaranteed inventory, the steps are reduced and the value increased. Second, Intelligent Default Management™ which pays close attention to the types of users each network keeps and the types they send back tracks patterns. If a network sends back a specific type of user two or three times, LiftDNA won't send those users to that network anymore. As a result, the publisher wastes less inventory – and increases overall revenue – by reducing the number of networks it needs to ping in order to satisfy a particular impression.
How does this enhance the current OpenX offering?

This acquisition enables OpenX to become the world's first fully integrated ad revenue platform. LiftDNA by OpenX™ is now available either as a full-stack solution based on OpenX Enterprise, our SaaS ad server technology, or as a standalone product for publishers not currently using OpenX ad technology who want to transform their existing ad servers, such as DFP, into profit centers without switching ad servers. LiftDNA customers typically revenue increases of 50-150% on average and we're confident we're going to be able to help customers make much more money for their inventory.
Was there a blind spot in the OpenX product offering in terms of yield optimisation? Does the acquisition of LiftDNA address this?

The acquisition of LiftDNA enables OpenX to become the very first ad technology provider to bring a completely unified ad revenue platform – ad serving technology, ad exchange and yield optimization platform – to market. This is unique and represents a huge opportunity to improve revenue management for publishers. Creating a unified platform that directly manages all non-guaranteed demand channels – demand-side platforms, ad networks, legacy supply-side platforms and a publisher's exchange partners – from within the ad server, marks a significant step forward for our industry. Both OpenX and LiftDNA share the belief that yield optimization and revenue management should live inside the publisher's ad server, at the source where the inventory is created. This is why the acquisition makes so much sense to both of us and, we think, for the industry.
You have an exchange. A traditional ad server. And now a robust yield management and work flow tool. Is this an attempt to build the complete sell-side stack?

Not an attempt, we're doing it right now! We're signaling a clear breakthrough by being able to provide the world's first fully integrated ad revenue platform. And it is available today.
How does this help publishers? Should they abandon their SSP solution and look at using one vendor?

Since LiftDNA is the only supply-side platform to exist within an ad server, publishers are now able to manage their exclusive, guaranteed and non-guaranteed demand in one single place in order to best maximize revenue. The technology that LiftDNA by OpenX™ provides will help significantly increase revenue for publishers through this breakthrough approach to yield optimization. Providing publishers with a fully integrated solution to manage all revenue channels in one place can have a large effect on reducing discrepancies and system latency, both of which further increase publisher revenue. We wouldn't suggest necessarily abandoning a traditional SSP solution because we manage and optimize all of the demand sources including traditional SSPs. If LiftDNA's price prediction determines that the SSP will pay the highest for the given ad impression, that is the demand channel that we would use.
Are we likely to see more consolidation on the sell-side?

Having yield management embedded as a feature of the ad server is so natural and logical, we wouldn't be surprised if others followed our lead. Together we've spent several years building and refining the technology and infrastructure to create this solution, which isn't a quick or easy process.