Euro Round-Up: YD Launches New Proprietary Real-Time Trading Platform; Hi-Media Buys La Tribune; IAB ePrivacy Guidleines For Pubs; ClickDistrict Gets New COO
by Ciaran O'Kane on 14th Mar 2012 in News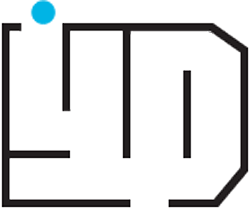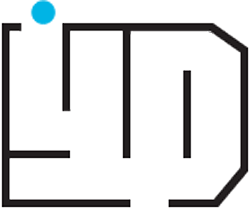 YD Launches New Proprietary Real-Time Trading Platform

On the heels of the announcement of their new international offices in France and Italy, YD announces this week the launch of its proprietary trading platform for high frequency media trading and audience targeting, which will eventually be launched across all countries where they have a presence.
The technology of the in-house trading platform completes the YD RT4-technology consisting of four modules. Niels Baarsma, COO and co-founder of YD comments: "In the RTB part, we are now able to deliver high-frequency media trading. We connect data from the advertisers directly to the bidder. Thereby, we connect to the ROI expectation of advertisers who increasingly combine branding and performance investments."
With the launch of their in-house trading platform, YD aims to have a better span of control on the bidding process than other providers of display advertising who use existing technology based on the American market. The alpha phase starts in Q2 of 2012, and from Q3 onwards YD will serve its first advertisers with the proprietary real-time trading platform. By the end of 2012, the real-time agency will serve all its advertisers from France, Italy and other countries from its own platform.
"Until now, we used existing technology to provide our advertisers with RTB. However, because we will be using our own algorithmic trading technology, we will have more control over our bids. Currently, we are capable of letting both shop as well as CRM data determine the bid. For our advertisers this means that they can offer their customers a tailor made offer," said Baarsma.
With their international expansion, YD is growing to be a market leader in the field of targeted display advertising. CEO and co-founder Mendel Senf expects to eventually expand outside of Europe. "We are going to apply our best practices in the travel, telco, shopping and finance industry to our advertisers in Asia, the USA and Russia."
Hi-media - along with HIMA Group - Wins Bid for Takeover of French Newspaper, La Tribune

France Economie Régions' majority shareholder, the Hima Group, teamed up with the Hi-media Group, chaired by its founder, Cyril Zimmermann, for the bid.
The business plan consists in combining continuous online news coverage (via a quality website) with the publication of a weekly newspaper every Friday. This was the only bid submitted to the court to plan for the development of both media formats, to ensure greater visibility for the paper. Another important aspect of the bid was the takeover of 50 employees (journalists, designers and managers).
France Economie Régions will develop the events business around the newspaper (women's forum, Tribune awards, etc.) and will strengthen its national notoriety through a solid base in the regions (development of the regional office network in the short term).
August & Debouzy assisted France Economie Régions with its bid to take over the newspaper, with Pierre-Charles Ranouil, partner, and Laurent Cotret, counsel.
IAB Affiliate Marketing Council publishes ePrivacy guidance for publishers and affiliates

Guidance released last week by the Internet Advertising Bureau's Affiliate Marketing Council aims to offer publishers further guidance on affiliate marketing and the revised Privacy and Electronic Communications Regulations (PECR) 2011.
The IAB's Affiliate Marketing Council (AMC), a group of over 100 industry experts across affiliate networks, agencies, publishers and advertisers, and its legislation sub-group have collaborated to provide publishers with the information they need to take positive steps to achieve compliance with the new ePrivacy rules as well get to grips with the new directive and understand what it means to the affiliate marketing industry.
The guidance – known as "The Framework" – is part of the IAB Affiliate Marketing Council's five point plan to develop and implement specific actions, and provide on-going advice and guidance, to promote transparency and consumer control in affiliate marketing. The Framework has been released to help establish a consistent industry approach as well as assist affiliates in particular, many of whom are small businesses, who might not have internal expertise and resources to draw upon.
The Framework – available to download here covers 3 key areas:
- The Affiliate Marketing Consumer Transparency Framework and what to consider
- Conducting cookie audits – what you need to do
- Background to the new law: the revised Privacy and Electronic Communications Regulation 2011
Chair of the IAB's Affiliate Marketing Council legislation committee and Chief Operating Officer, OMG, Nathan Salter, comments: "Straight forward practical guidance should mean that transparency is easier to address and implement. At the heart of the new law is the need to help consumers gain a greater understanding of how online works. The IAB Affiliate Marketing Council's Consumer Transparency Framework is an important step to help making that happen."
Peter van der Heijden joins ClickDistrict as COO
Last week ClickDistrict, a real-time ad targeting company, announced the addition of Peter van der Heijden as their new COO. The internet veteran will shape and streamline daily operations of ClickDistrict and work towards solidifying the international expansion of the company, which recently announced its launch in the Nordic countries. In this role in the coming months, he will focus especially on the Spanish market, where ClickDistrict launched last September, and the German market, where he will also act as interim Country Manager.
Peter van der Heijden joins ClickDistrict from Youropi.com, the largest site in the Netherlands for leisure-time and city trips, where he was COO and is co-owner. Before that he was co-founder and head of sales at the syndication network, Zylom, which was later sold to Real Networks, where he stayed on for several years as Director Media and General Manager.
The appointment of their new COO as lead ClickDistrict to a sort of management musical chairs: co-founder Marco Kloots will now resume the responsibilities as CEO and set the strategic path for ClickDistrict. He founded the company in 2006, together with Arnoud van der Leeuwen, who will now resume his role as CRO and will be responsible for driving aggressive and accelerated revenue growth across all European locations.
Marco Kloots, CEO ClickDistrict, is happy to welcome the new colleague: "Peter is a dedicated and hands-on colleague with a wealth of experience in the online advertising industry and a very well established network, not only in the Netherlands, but as well in other European countries. He shares the same vision for ClickDistrict. I am confident, that he will prove immediately his value in bringing ClickDistrict's proposition forward."
Peter van der Heijden is looking forward to his new role: "I am thrilled to be joining such a motivated team with a dedicated approach to deliver premium products and service to advertisers. I love the Internet, media and online advertising industry, it's dynamics and rapid technological developments. I am very much looking forward to be a part of a company who is driving this space and new solutions. I am particularly impressed with the technology ClickDistrict uses and which ensures consistent top quality results."
Ad ServerDisplayDSPExchangeTargetingTrading