News Ltd's Jason Barnes Discusses Rubicon Deal In Australia, And The Publisher's Approach To Programmatic Trading
by Ciaran O'Kane on 27th Nov 2012 in News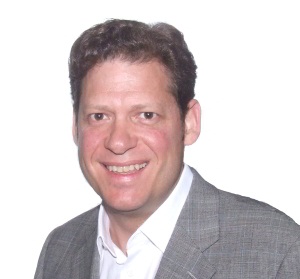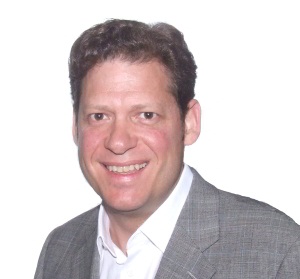 Jason Barnes is the Head of Commercial Development at News Limited. Here he discusses the Rubicon Project partnership, trends in the Australian market and the strategy that News Limited will look to execute over the coming twelve months around the areas of mobile and video.
You recently announced a deal with Rubicon. Can you give some overview on that partnership, and how that currently works? Will you be launching a PMP (Private Marketplace) at some stage?

We have been working with Rubicon for 3 years as they monetise our international inventory. When we decided to undertake a trial to make our domestic inventory available via RTB we evaluated the key technology vendors and Rubicon provided us with the demand sources, controls and technical innovation that would enable us to be a leader in this fast growing channel. We are now out of that trial phase and integrating programmatic trading into the business to fully leverage the efficiencies it brings. Our inventory is in a private exchange on an invitation-only basis, we are not exposing the brands of our sites but the inventory is categorised so there is a degree of transparency. A decision was made to include all our major sites and the key ad units so it is a quality product for our partners and we can truly gauge its potential.
How is News Limited currently working with the Trading Desks in the market?

The 6 biggest media buying agencies in Australia have accepted our invitation to participate and they are actively trading our inventory which we are delighted about. We are optimistic as we have seen significant yield increases and new advertisers on our sites while feedback from the agencies is that campaign ROI is superior when compared to other performance alternatives, so the advertiser is satisfied too.
Drivers of agency behaviour and the advertiser perception of programmatic trading is critical I believe, so I have been in regular contact with the people running the agency trading desks to understand how campaign budgets are allocated across channels, how effectively programmatic is achieving advertiser goals and how the message is being communicated back to the client. There are no complex deal structures in place though, as the demand and supply sides are educating internally and working out how to structure their processes and resources to take advantage of the benefits this technology provides. Once in place we should see some interesting commercial models that really drive value for both sides.
How has programmatic buying evolved in the market? Are we likely to see more inventory in the Australian market move into the automated channel?

Australian SMI data, an independent source of advertising expenditure, shows that agencies are committing increasing revenue to this channel with $50 million forecast this financial year (ending 30 June 2013) off a small base last year so the growth is phenomenal. As a result I have no doubt more inventory will move into this channel. On the buy-side most major DSP's now have a local presence so the agencies and advertisers have access to the most advanced technology available and can chose which best suits their needs. On the supply-side the publishers are at varying stages of development with News leading the pack as far as the transparency, quality of inventory and our approach to programmatic is concerned. Mi9 and eBay are also investing and aggressively moving down this path. Google's AdExchange and the ad networks have a lot of inventory, huge scale and are technology based companies so they will remain major contender for market share. FBX has also arrived and will be competitive with their scale and audience targeting capabilities.
What do you see as the next key developments?

As elsewhere, data is a major talking point and all publishers and agencies are preparing themselves to be in a position to leverage the pivot to audience led buying. There is very little quality Australian data available in the exchanges as publishers and e-commerce players have kept their first party data to themselves but there is increasing pressure from agencies to access these cookie pools. Due to News' variety of websites and scale of audience we believe we have a highly valuable and underleveraged data asset and we are in the process of aggregating our databases and overlaying segmenting and targeting capabilities. Once we introduce the ability to target our audiences at scale across premium sites and using an efficient trading mechanism I believe we will achieve sustainable competitive advantage.
What is the strategy around mobile and video? How is News looking to work in those areas?

Demand for video pre-rolls remains high, at times outstripping supply, so yields are buoyant and publishers are working out how to access additional supply. The major video DSP's are active in market and being used by all agencies and a number of publishers. We are currently trialling video audience extension and offering unduplicated reach across a number of premium 3rd party sites. Demand will continue to grow strongly as programmatic trading increases and more inventory floods the market to meet demand.
For mobile, the programmatic market is still premature with little quality inventory available in an RTB environment. Of the publishers we have the largest mobile audience in the country and our inventory is currently sold by a specialist mobile sales company, BigMobile. As our inventory grows (we have experienced 150% YOY impression growth) we will look for ways to drive yield and revenue and I expect programmatic demand to play a part in this. A key inhibitor to mobile growth is that a lot of advertisers do not have mobile optimised websites, so this needs to improve or the inefficiency will hamper growth.
In terms of advertising budget in the automated channel, is it more DR versus brand focused?

When it comes to display the majority is still DR, I would say 80/20. Once publishers offer more transparency and programmatic premium become a reality we could see more brand dollars flow into the channel.
You mentioned you are looking at audience extension as a means to scale your audience. How are you looking to do this?

We are doing this for video as mentioned above but not for display. We have a lot of inventory and a huge audience so it is not an immediate necessity for us but the programmatic channel does offer us easier access to inventory sources so we will review it as necessary.
APACAustraliaProgrammaticSSPTrading