Native Programmatic – A Modern Marketing Amalgamation
by Ronan Shields on 16th Dec 2014 in News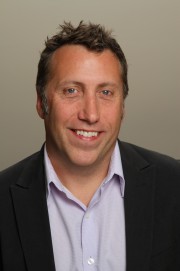 'Programmatic' and 'native' have been two of the industry buzz phrases of 2014, in this piece Rob Kramer, OpenX, general manager, mobile, explains how both approaches can be used in conjunction to maximise media-buying efficiencies as well as publishers' revenue yield. 
Native advertising and programmatic media buying are two of the biggest trends in digital marketing, and with the availability of new technology platforms the combined power of these approaches can be unleashed.
However, some argue the term native programmatic is something of a contradiction. Native advertising – which now accounts for over 20% according to the IAB of digital display ads in the UK and is considered to be an alternative for 'banner blindness' – uses bespoke content designed to work seamlessly with the tone and style of the webpage, and is usually the result of direct collaboration between the advertiser and the publisher.
Programmatic is used to deliver 28% of UK digital display ads, according to a further IAB study, and focusses on automation and efficiency using complex data and algorithms to distribute ads at scale. 
So while these may seem to be opposing approaches, both native and programmatic work towards the same goal – to deliver relevant advertising to engaged consumers – so a combination of the power and scale of programmatic blended with the bespoke nature of native will deliver greater opportunities for advertisers and publishers.
So how can native programmatic benefit marketers and what are the challenges that need to be overcome to reap the rewards of this emerging trend?
The benefits of native programmatic to marketers are clear: Programmatic offers a more efficient way to buy native advertising using an automated approach that removes much of the time and labour involved in placing individual ads.
Programmatic allows a single approach to media buying for all formats – including native – ensuring standardisation across marketing campaigns.
Programmatic provides efficiencies in buying native advertising at scale, empowering marketers to reduce their costs and increase ROI.
Marketers can enjoy the advantages of native advertising – including contextual relevance, suitability for mobile, and unobtrusiveness – while also benefiting from the power of programmatic.
However, a native programmatic approach does raise some issues that need to be addressed to enable marketers to maximise this valuable partnership. The first is that automation may compromise the high quality content that forms the basis of native advertising.
Native advertising is usually handcrafted and designed to provide valuable, meaningful content to viewers, so it's important that this level of quality is maintained using a programmatic approach.
A second is that the contextual relevance of native advertising could be lost if the collaboration between marketers and advertisers is replaced by an automated buying process, so native ads are not integrated so seamlessly into the content, format, and tone of the webpage. Finally, there is some concern over how inventory is sold using this approach.
Fortunately, progression in the development of native programmatic technology empowers marketers to overcome these concerns. Native programmatic ad units, available in the OpenX Native Exchange, are designed with a diverse set of creative attributes that allow publishers to deliver a customised and differentiated user experience to fit with the style and tone of their site or mobile application.
Solutions are also being developed to fully analyse the content and context of the feed or in-stream assets to ensure only highly relevant native advertising is served. As native programmatic continues to grow, marketers are experiencing higher levels of engagement and publishers are enjoying higher CPMs.
The combination of programmatic and native is likely to result in premium programmatic exchanges, where programmatic native advertising is only delivered to a select group of publishing partners. This will ensure that ad content quality remains high, publishers and advertisers can continue to enjoy meaningful collaboration, and native content doesn't lose its integrity by being syndicated too widely across the mobile web and applications.
While there are still challenges to be overcome, programmatic is clearly the future of native advertising. Native programmatic will allow marketers to combine the strengths of these two diverse concepts and deliver high quality, unobtrusive, contextually relevant advertising efficiently at scale, to precisely targeted and highly engaged audiences.
TagsAdvertiserDisplayExchangeMobileNativeProgrammaticTrading