Double Digit Growth in Video; Rich Media Trumps Banners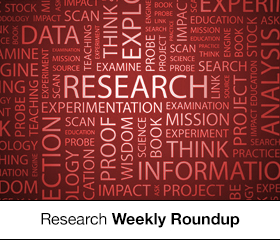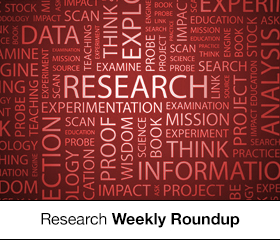 ExchangeWire Research's weekly roundup brings you up-to-date research findings from around the world, with additional insight provided by Rebecca Muir, ExchangeWire, head of research and analysis. In this week's edition: UK publishers see 23.8% growth in video; Rich media delivers 6.6x higher engagement rate than banner ads; Smartphones elicit dramatic peak in emotional engagement; & six-in-ten consumers buying on mobile.
Video sees double digit growth
UK publishers have seen a 23.8% growth in online video, in Q3, compared to the same period in 2014, according to the Association of Online Publishers 'Digital Publishers Revenue Index Report'. Mobile advertising revenue grew 16.2% year-on-year, with this growth attributed to mobile display advertising.
Tablet advertising revenue saw the largest decline (-23%), with display advertising revenue seeing a 3.2% year-on-year decline. Howard David, Deloitte media partner commented: "The optimism that we have seen in the industry over the last few months has been proven with positive year-on-year growth rates for both mobile and online video advertising. Significantly, the growth in online video has surpassed that of mobile for the first time since Q4 2014. Not only is this an indication that publishers have an improved understanding of how to use the advertising medium, but audiences are also more accepting of online video advertising."
Rich-media delivers higher engagement rates
Rich-media advertising delivers a 13.45% engagement rate, 6.6-times higher than standard banner ads, according to Adform's 'Digital Advertising Benchmark Report'. Viewability for rich-media banner ads (68.23%) is 31% higher than standard banners (51.96%), and nearly 10% higher than mobile banners (58.3%).
Engagement time on rich media increased 7% from H1 2014, to H1 2015, rising from 10.67 seconds to 11.36 seconds. Average playtime for video banners increased 6% from H1 2014 to H1 2015; rich-media banners that feature video content deliver a higher average playtime (37.23 seconds versus 43.22 seconds).
Smartphones deliver early emotional engagement
Emotional engagement rises rapidly in the first ten seconds of viewing across all devices, with smartphones eliciting the most dramatic initial early peak in emotional engagement, research by YuMe reveals.
Tablet viewers are more likely to stay highly engaged for longer periods of time, with TV advertising consistently ending on an emotional high. Creative that contains characters speaking directly to the audience consistently sees an increased emotional response from viewers.
Optimum engagement time for ads appears to be 15-seconds, with ads of this length driving meaningful emotional engagement throughout the creative. Dr Carl Marci, chief neuroscientist at Nielsen Consumer Neuroscience commented: "Our ultimate goal is to equip marketers with an understanding of how to most effectively grab attention on every screen. One of the biggest takeaways from this study is that attention spikes in the first ten seconds on all devices, so it's critical to deliver your key message quickly."
Majority of UK consumers buying on mobile
Six-in-ten UK consumers buy products on their mobile, according to Adsquare's 'Mobile Audience Radar'. Nearly half of consumers (48%) use their mobile to navigate and discover shops.
Just under half of consumers (46%) use their mobile as a price comparison tool, with just over a third (35%) using their mobile to scan barcodes to obtain more product information. One third of consumers use mobile payment services, with 40% using mobile couponing services.
More than seventy percent (71%) of consumers always take their smartphone with them whilst shopping, with 63% stating that they couldn't spend Christmas without their smartphone. Books and media (60%) lead consumer mobile purchases, followed by consumer electronics (53%), health and beauty (44%) and fashion (42%).
CreativeDisplayMobileProgrammaticTargetingVideo