Massive Reorganisation at Publicis; Yahoo Board Debates Sell-Off of Core Business
by Sonja Kroll on 4th Dec 2015 in News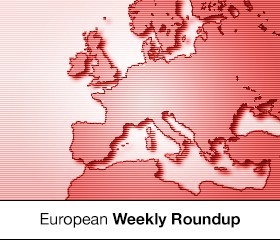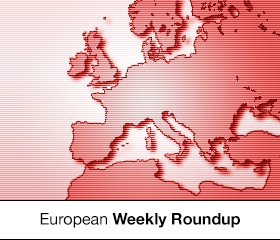 ExchangeWire rounds up some of the biggest stories in the European digital advertising space. In this week's edition: Publicis restructures; Yahoo may decide to sell off its core business; Sky FreeWheels into Germany and Austria; the move beyond programmatic to econometrics; and a new COO for Lotame.
Reorg at Publicis
French advertising agency Publicis is shuffling the deck. A restructuring of the company centralises the management team and streamlines Publicis into four divisions: Publicis Communications, Publicis Media, Publicis Healthcare, and Publicis.Sapient.
The changes have just been approved by the Publicis board of directors and can be seen as an attempt to address Publicis's disappointing rate of organic growth in recent years.
Rather than work in disconnected silos, Publicis wants to "put the client at the heart of its organisation". Hence, agencies in the individual divisions will share resources while protecting their own brand identity.
Headed by the group's CRO Laura Desmond, the four 'hubs' are each led by a chief client officer. Publicis. Sapient, under Alan Herrick, brings together the tech solutions of the group, such as the eponymous Sapient, Razorfish, DigitasLBi etc. Publicis Communications joins the groups' creative networks in a hub headed by Arthur Sadoun. Publicis Media is led by Steve King, while Nick Colucci is responsible for the health and pharma unit, Publicis Healthcare.
The restructuring will be effective 02 January, 2016.
Will Yahoo sell off its core business?
The plan had been to sell off Alibaba's shares; but, in a twist of irony, Yahoo now finds itself challenged to consider selling off its own core business.
Investor activists led by Starboard Value have suggested that Yahoo scrap its plan to spin off Alibaba – and axe their own business instead, the Wall Street Journal disclosed. Yahoo's board is currently discussing the possibility of such a move.
According to analysts Pivotal, such a change in direction could be a good idea. They value Yahoo at USD$1.9bn, considerably less than the return Yahoo expects to make on selling off their stakes in Alibaba.
With a number of recent unprofitable acquisitions, such as Flurry, tumblr, and Brightroll, Yahoo has further weakened its own position even though the acquisitions were deemed to be strategic for CEO Marissa Mayer's recovery plan for Yahoo.
Interest for an acquisition of Yahoo's core business is likely to come from the usual suspects – telecommunications companies, such as Verizon (who set a precedent when they bought AOL earlier this year), could be interested in the data amassed by Yahoo, while media companies, such as News Corp, might want to exploit individual Yahoo properties to enhance their own offerings. After all, Yahoo still attracts 200 million monthly visitors in the US.
While the Yahoo board is still deliberating, the first repercussions are already visible: The US stock market reacted to the news with an immediate 7% increase in Yahoo stock price. If the former buyer, Yahoo, ends up being bought up itself, further knock-on effects can be expected for the advertising industry when competitors reach for Yahoo's former share.
Sky Deutschland manages video ads with FreeWheel
After four years of cooperation with FreeWheel in the UK, Sky takes the partnership with the video ad manager to new markets. Sky Deutschland has just announced a new deal that extends the relationship with FreeWheel to Germany and Austria.
Martin Michel, Managing Director at Sky Media, Germany commented: "We are just setting up our digital ad operations team and, as a long-standing partner to Sky Media in the UK, we'll use FreeWheel's technology and expertise to support our plans to manage digital video ads and develop Dynamic Ad Insertion in Germany."
Adopting FreeWheel's MRM platform, Sky Deutschland will be able to manage sales rights and serve yield-optimised ads, as well as analyse and forecast campaign performance.
In Europe, the FreeWheel solution is also used by Channel 4.4.
Thinking beyond programmatic to econometrics
Monetising has come a long way from the good ol' days of linear TV ad placement. In the age of multiple screens and delivery points, broadcasters have to monetise video across all distribution points, a white paper from SpotX finds.
Econometrics is the concept of leveraging relationships between audience datasets that are significant to pricing and ad campaign fulfilment, SpotX's VP of Programmatic TV, RandyCooke, explains.
"Age and gender are no longer the primary basis of media value, with advertisers looking to leverage data to deliver video ads with maximum impact", says Cooke. "Media companies must offer the opportunity to do this, as well as capitalise on ad opportunities across all delivery points, in order to maximise yield."
Programmatic will be the basis of the ad models of the future, strategically depending on data and insights of TV and video alike.
Mike Woosley joins Lotame as COO
In a bid to increase international sales and to scale Lotame's business, the data management platform has appointed Mike Woosley as their chief operations officer.
"Lotame invented the DMP and continues to drive the technology and the market", says Woosley. "I look forward to playing a significant role in the next stage of its growth as digital marketers become more reliant on the best tools for data management and execution."
Woosley comes with 15 years industry experience and joins Lotame from a previous position as CFO with Videology.
Speaking to Exchangewire on the European plans of Lotame, Woosley acknowledged the difficulty of working across different territories: "Regional differences in customers exists where in one region you might see more heat and more activity in telecom, and in another region you might see it more in television. In Europe, in particular, we see traction on the demand side."
Woosley will be based in Lotame's Maryland offices and report directly to founder and CEO Andy Monfried.