VideoAmp to Expand Internationally with USD$15m Investment
by Rebecca Muir on 14th Jan 2016 in News


Today, consumers bounce from screen to screen, publisher to publisher, and advertisers are on a mission to try to keep up. Many cross-screen technology companies have emerged over the last few years, each offering solutions for advertisers to manage their advertising across multiple screens. However, few seem to hit the mark and the cross-screen landscape remains fragmented and highly competitive. In May 2014, Ross McCray and Dave Gullo co-founded VideoAmp to disrupt the cross-screen technology landscape with USD$2.2m in seed funding.
The company have just successfully raised USD$15m in Series A funding. ExchangeWire spoke exclusively to Ross McCray, co-founder & CEO at VideoAmp (pictured below) about what they plan to do with the investment.
ExchangeWire: Congratulations on raising USD$15m Series A funding, you must be delighted. What do you plan to do with the investment? In which regions will it be put to use? 
Ross McCray: Thank you, we are very eager for 2016. We intend to use our momentum and funds to further our progress towards realising our mission in enabling advertisers and content owners to transact across all screens. On a tactical level, we will be using most of the funds to further build out our product and engineering departments, alongside scaling our sales efforts. This will also allow us to expand internationally and have a strong presence in Europe in 2016.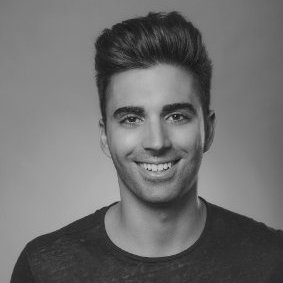 What was behind your decision to partner with the European RTL Group?
We wanted to find a lead investor who really understood and mutually believed in our vision for where the industry is going. We were fortunate to have interest from traditional VCs in leading our Series A, but we ultimately believed that RTL would be the best bet for us. They think strategically like we do and have already provided lots of value around the table, outside of general council/traditional business operational expertise. We have six great VCs involved already, so we thought it would be a good balance to have a strategic partner like RTL in the lead for this one.
What were the motivating factors that led you to start VideoAmp?
A year and a half ago, we thought that the industry was going to need to start figuring out a way to keep up with consumer trends and to start transacting in a total video market – what we describe as the convergence of traditional TV media and digital video. We felt there were no companies that really focused on tackling cross-device applications/use cases (not just cross-device data) alongside advance television (we see this being very synergetic). There are some companies who started creating cross-device graphs and selling that data a few years ago, and some companies who started to think about data-driven or addressable TV buying/selling; but no companies who were purely focused on actual applications of the data and doing this from the ground up. There was an opportunity to be the first company to be solely focused on enabling advertisers and content owners to transact across all screens seamlessly in a total video/advance TV market. So, we started VideoAmp a year and a half ago to do just that.
Many companies in the ad tech space claim to provide cross-screen media optimisation, what makes VideoAmp different? 
I'd agree with you here, but I'd also like to say that this is very characteristic of the ad tech industry in general. Companies are very quick to turn their marketing guns on the new shiny object of the quarter – sometimes quite ahead of product development. I'd also go as far to say that there is a lot of groupthink too, sometimes for the better or worse. There are quite a few tactical product features that I can rattle off here that are our unique differentiators in the market, such as our cross-screen drill down optimisation tool, or our advance television indexer; however, I think what makes VideoAmp different, and is our biggest advantage, is that this has been our sole focus since day one. A lot of other larger and more well-known companies have 95%+ of their revenue coming from historical revenue lines, such as being an ad network, data provider, DSP, etc, that they have to put the majority of their resources and focus on keeping the lights on – especially if you're a public company and have to deal with a lot of other requirements. This makes it a lot harder for these companies to pivot, move quickly and innovate (outside of Marketing) when necessary. VideoAmp is 70% engineering and data science and we are thankful that we are able to keep our heads down and just focus on building the best product in the space without a lot of the other distractions. I think this makes us different by nature.
What's the end goal for VideoAmp and how do you plan to get there? 
The end goal is to become a market leader in the space by solving our mission. We plan to get there by staying focused, being passionate, providing lots of value for our clients, working hard, committing lots of code, and having tons of fun while doing it.
Cross-ChannelCross-DeviceM&AProgrammaticVideo