OpenX Launches Real-Time Guaranteed: Exclusive Q&A With Tim Cadogan, CEO, OpenX
by Lindsay Rowntree on 26th Jan 2016 in News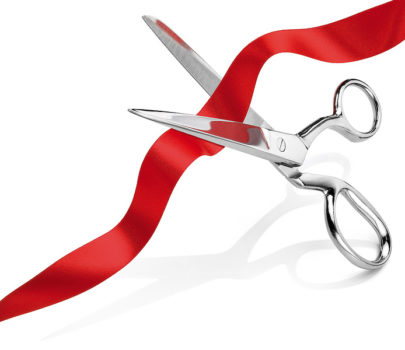 Today (26 January) OpenX unveils Real-Time Guaranteed, the first programmatic marketplace to transact guaranteed deals with programmatic technology. Tim Cadogan (pictured below), CEO, OpenX talks exclusively with ExchangeWire about how this new solution will deliver on the true promise of programmatic technology: real-time, guaranteed.
ExchangeWire: Tell us about OpenX's real-time guaranteed (RTG) offering.
Tim Cadogan: Real-time guaranteed (RTG) is a new model for buying and selling digital advertising. RTG combines the guaranteed terms of direct-sold deals with the technologies of real-time bidding and audience forecasting to create a new programmatic channel where advertisers have access to exclusive publisher inventory previously only available through direct sales, and publishers get premium demand, backed by a guarantee, from top advertisers.
Simply put, real-time guaranteed delivers the same guaranteed business terms that exist in manual guaranteed or automated guaranteed, but uses real-time bidding as the means of execution. And forecasting an advertiser's target audience in advance helps to ensure that buyers will find the inventory and users they need to meet their campaign objectives.
What drove the creation of RTG?
When you look at the programmatic channel, buyers have exposure to a lot of inventory, but the supply tends to be further down the stack. Over several years, as we talked to programmatic buyers and the platforms that facilitate the buys (i.e. DSPs) to better understand what they wanted, we determined that there was an opportunity to provide net new inventory via a programmatic channel.
The idea was to find a way to access the inventory that is sold directly today, but that buyers would love to buy programmatically, at the right price point, and create a proper channel through which to sell it. But to make this possible we needed to address a few key issues. First, we invented header bidding, which allows our platform to access a publisher's inventory at any priority in the ad server, including guaranteed. Second, we built the ability to sync a buyer's audience and forecast across our publishers' inventory. Third, we developed the idea of a flexible guarantee, which provides publishers with a guaranteed level of revenue, while still giving buyers impression-level choice.
Today's programmatic buyers recognise the value of premium placements and are willing to embrace the volume commitments and pricing that publishers need to make this inventory available, but they don't want the hassle of creating an IO and ceding control of delivery to the publisher, like they've always had to do with direct buys. Rather, buyers are increasingly using the controls that programmatic offers and they'd prefer to execute in that intelligent, transparent and efficient way. Real-Time Guaranteed solves that problem decisively.
How does OpenX's RTG offering differ from other programmatic offerings available today?
Real-Time Guaranteed is the first industry solution that provides publishers and buyers with choice, certainty and priority for both inventory and audience, creating a new revenue stream for premium placements. RTG enables publishers to sell guaranteed inventory using a Deal ID, allowing buyers to access a premium supply programmatically. In addition, audience syncing and precise forecasting guarantee that the inventory is available prior to deal execution, ensuring a supply pool with certainty of scale or performance.
Like automated guaranteed, RTG can guarantee campaign delivery for both buyers and sellers, but while automated guaranteed streamlines the workflow of the deal, buyers do not have the flexibility, choice or control over a campaign that they have with programmatic. Additionally, automated guaranteed does not typically layer a buyer's unique audience into the forecast; and, therefore, is unable to set fully accurate campaign parameters.
Real-time guaranteed is also similar to private marketplace deals, as they both use real-time bidding, where buyers have the choice to bid on a per-impression basis via a Deal ID. The difference is that PMPs are unable to guarantee volume and often do not scale due to the lack of an audience forecast, often falling well short of participants' expectations. Existing solutions are unable to take the precise targeting of the buyer and overlay those criteria against the unique attributes of the publisher's inventory.
How will RTG benefit publishers?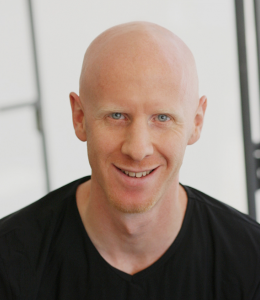 With RTG, publishers can secure guaranteed volume commitments, which introduces a new, programmatic revenue stream for premium inventory. The audience forecasting capability also enables publishers to ensure that buyers will fully meet their targeting needs, reducing the likelihood of cancelled campaigns or disappointed advertisers.
Previously, publishers had to choose between either, 1) allocating inventory to programmatic through private marketplaces or the open exchange with no volume commitment, or 2) the certainty of guaranteed spend via manual, direct-sold campaigns or automated guaranteed.
The increasing reliance on programmatic is in recognition of its efficiency and results – new innovations must strengthen those attributes, rather than add more uncertainty, or worse, decrease revenue.
What does RTG mean for buyers?
Certainty and choice. For buyers, RTG provides the spend certainty that comes with manual or automated guaranteed and the audience choice found in an open exchange or private marketplace. The audience syncing and forecasting capabilities enable buyers to identify their target audience within a publisher's supply, agree on flexible spending commitments with the publisher, and execute campaigns centrally via their DSP of choice.
The flexible guarantee is critical because it ensures guaranteed volume commitments for publishers while preserving the power of impression-level choice so buyers have control. This enables buyers to achieve frequency cap goals across multiple direct buys and adjust to changing budgets throughout the campaign.
What percentage of ad trades (transactions) do you expect will use RTG in the near and medium term?
In fact, we have been in discussions with dozens of buyers and publishers for over a year; and I can say that the interest in using real-time guaranteed is broad and intense. As with open exchanges and private marketplaces, we expect that it will take time for publishers, buyers, and DSPs to broadly embrace this new technology and business approach. We're looking forward to sharing success stories and metrics from our clients' use of RTG.
As the leading buying and selling platforms experience the same interest and view the results, they will join in the effort of building industry-wide standards and add their participation and support for guaranteed programmatic transactions.
How does the launch of RTG set OpenX apart from other offerings?
While some recent developments in programmatic buying methods merely streamlined workflow processes, we decided to develop a product that eliminated the tradeoffs experienced with other buying models; a product that could deliver on the true promise of programmatic technology: real-time guaranteed.
Ad ServerAutomated GuaranteedExchangeProgrammaticTechnologyTrading