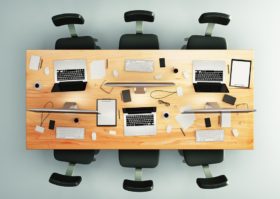 In 2016, many business owners are still resisting the push towards fully incorporating Internet of Things (IoT) devices into their company. However, according to a study done by McAfee, the network of devices that constitutes the IoT is set to grow at a staggering rate over the next few years. The world is fast moving towards the notion of a smart society with technology running our lives. There is much to be garnered from the IoT for SMEs. From smart data usage to innovative technology, the IoT will change the way businesses operate in the coming years. Mike Hickson (pictured below), managing director, LSA Systems (suppliers of data disaster recovery services) tells ExchangeWire everything SMEs need to know about the IoT. 
Smart Data, Smart Development
The Internet of Things encompasses a vast and intricate network of devices, each collecting valuable data about their users. This data gives SMEs an opportunity to measure, correlate and analyse an ever-changing landscape of consumers. It allows SMEs the opportunity to have constant updates on their consumer's behavioural habits and industry trends; thus affording them the opportunity to target their marketing efforts accordingly. For SMEs with less budget to waste, this provides them with a huge saving in time, resources and operational costs.
According to McAfee, the amount of tablets in use worldwide will increase by 19 million leading into 2019; whilst wearable devices will see a rise of 580 million by 2018. The IoT is where we will see a hive of activity in the tech world and where businesses really cannot afford to be left in the dark. For small- to medium-size businesses wanting to stay ahead of the curve, utilising this data intelligently can put them ahead of their competition when fine tuning their products, services, branding and marketing efforts.
Get Involved, Get Smart
Not only can we see great promise for SMEs with regards to their marketing and product development, but we can also see great opportunities for improvement in employee satisfaction and productivity levels. We can see the IoT influencing the workplace in two ways: firstly, making employee's lives easier, and secondly, offering employers the chance to learn more about their employees' working habits and, thus, optimising their work space accordingly.
Taking tips from the likes of Google and their sleeping pods, incorporating devices and technology into the workplace that make your employees' lives easier and that much brighter has been a huge trend in the past few years. Moreover, it is not set to slow down any time soon. For SMEs looking for ways in which to boost their employee's productivity, the IoT has huge advantages and benefits.
With the recent installation and un-installation of the Telegraph's OccupEye under-desk sensors, the IoT in the workplace has come into focus in the last few weeks. With Telegraph staff feeling like their privacy was violated, the IoT has gotten a rather bad wrap. However, there are much less intrusive ways in which SMEs can optimise their employees' productivity without the 'big brother' phenomenon.
Remote device management is one way in which we believe we will see companies saving a huge amount of downtime through the adoption of the IoT. The amount of downtime that can be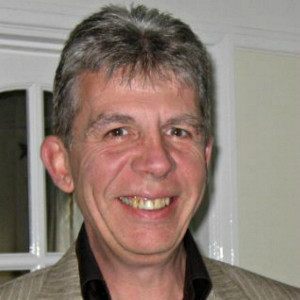 attributed to device malware and maintenance has been a topic of discussions for many years. Previous reports have predicted losses for larger companies entering the hundreds of thousands of pounds. With the IoT remotely-managed technology, companies have been able to significantly reduce the amount of call outs required by IT technicians, thus giving employees a higher level of productivity and saving money on resources and call out charges.
The adoption of other IoT devices, such as censored coffee machines, heating systems and fridges will save employees from wasting time on small, non-company related tasks, such as dawdling by the coffee machine, fiddling with the heating system and popping down to the shop to buy milk because no-one remembered to let the office manager know that they had run out.
However, as I am sure any employer would want their employees to focus solely on their work tasks, there may be truth in the fact that these little tasks help to break up the work day, thus improving overall office moral. One thing that these devices do offer SMEs is a smoothly managed and run business, closely controlled and monitored by smart technology.
Moreover, the data from various IoT devices can give employers the chance to see when their employees are most productive, when they tend to take more breaks etc. Thus, giving employers the opportunity to optimise their employees' working days around the periods of time that suit them best.
Be Smart, Stay Secure
The IoT offers many opportunities for SMEs and will open up many small businesses to a level of productivity, efficiency and product and service development that was previously not achievable. However, it is also important for SMEs to plan for the eventuality of hacking attacks, data breaches and security vulnerabilities.
The security threats posed by smart devices are very real, with a great example coming from the multiple reports in 2014 about Smart TVs being a security risk in the home. Consumers were so excited by the prospect of being able to stream TV from the internet, that they forgot that by opening that connection to the outside world we were also inviting unwanted guests onto the network. Although consumers are a lot more aware of the risks now, especially in the business world, the same is true of every network connected device that makes up the IoT.
Just because it isn't a PC doesn't mean it isn't vulnerable to attack. Moreover, even though everybody is more aware of security threats, some businesses won't think to secure the IoT as they don't feel that Bob in purchasing's productivity information is worth stealing. These devices are used by attackers as a stepping stone or access point to more valuable and confidential data on the business's network.
In order to stay ahead of the security curve, SMEs need to ensure that they have efficient security measures in place to stay secure during an influx of smart devices. Developing an IoT strategy is key to managing this new technological trend and should be considered before the adoption of smart devices and wearable technology into any business.
With more security risks brought from the IoT, as well as the internet in general, businesses large and small alike need better protection for their networks.  Thankfully for smaller businesses, the IT security industry is already offering next-generation firewalls and security devices that once would have only been accessible to large corporations.
In today's technological landscape, the full integration of IoT is still a fairly new phenomenon for companies and with the backlash of the Telegraph OccupEye saga, it is a bump in the IoT road. However, when implemented smartly, and with thoughts on employee privacy in mind, SMEs have huge potential with the IoT and should not shy away from it. It is just striking the right balance between privacy, security and smart technology that will be required in order to make it effective moving forward.