AOL Announces Self-Serve TV Ad-Buying Solution; Gameloft & Mediasmart Partner Up
by Sonja Kroll on 8th Apr 2016 in News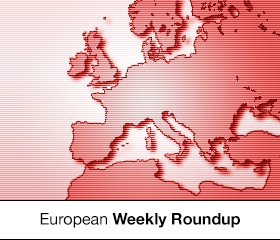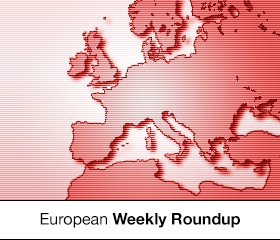 ExchangeWire rounds up some of the biggest stories in the European digital advertising space. In this week's edition: Self-serve TV ad-buying solution by AOL; Gameloft and Mediasmart partner up; Strategic partnership for Ligatus and AppNexus; Bob Lord joins IBM; Exterion partners with Beyond Analysis; and Sizmek releases MDX-NXT.
AOL Launches Self-Serve Programmatic TV Ad Buying
AOL leaves manual TV ad-buying behind. The media company has just announced a new self-serve TV ad-buying solution as part of their ONE platform.
The move to an automated self-service model comes as a way of "putting insights and analytics directly in the hands of our buyers", Dan Ackerman, SVP programmatic TV, AOL, says. "Traditionally, TV has been purchased in silos and with broad demographics that lack the necessary targeting to drive deep relevancy."
Henceforth, marketers can buy TV ads through AOL's online system. The system is combining first- and third-party data, as well as TV viewership metrics, for media planning across network and cable TV. Attribution data spans linear TV, mobile, and digital.
At launch, AOL is exclusively partnering with Omnicon Media. Linear TV inventory will be made available for self-serve planning and buying from Q3. The programmatic TV buying module is now available for buyers and for broadcast and cable TV network partners.
Gameloft & Mediasmart partnership
Gameloft and Mediasmart have announced a partnership to make Gameloft Advertising Solutions' inventory programmatically available on Mediasmart's 'bsmart' buying platform. This is one of the first mobile DSP partnerships for Spanish game maker Gameloft.
"With over 21 million daily active users, Gameloft, via Gameloft Advertising Solutions, has complete ownership of its inventory and offers 100% viewability, as well as complete transparency for bsmart users", says Cyril Guilleminot, Director for France & Benelux at Gameloft. "We are thrilled to partner with Mediasmart to allow advertisers and agencies to safely reach their mobile audiences in a transparent and engaging environment with video and display formats."
Mediasmart's clients gain access to Gameloft's reach of 166 million unique users per month and eight billion impressions per month globally.
Initially, the Gameloft inventory will be available on bsmart via private deals.
Strategic partnership for AppNexus & Ligatus
Ad tech provider AppNexus has just announced a strategic partnership with Ligatus, a native and performance network, hoping to create synergies through their co-operation.
Ligatus is a subsidiary of publishing house Gruner + Jahr; which, in turn, is part of the Bertelsmann media empire. The publisher is active in nine European markets (Germany, Austria, Switzerland, France, Belgium, the Netherlands, Spain, Italy, and Turkey) and maintains more than 1,200 premium sites, which generate approx. 31 billion ad impressions per month.
Partnering with AppNexus, Ligatus is entering the native programmatic market for the first time, hoping for growth opportunities and giving trading desks, retargeters, and mobile DSPs access to its inventory.
"The partnership between AppNexus and Ligatus is a pioneering development for the entire industry and can help programmatic native to finally achieve a breakthrough", explains Ulrich Hegge, vice president strategic market development DACH, AppNexus. "There is a huge demand for native advertising as it is a non-intrusive, and yet highly effective, format. This partnership gives advertisers unique new opportunities."
IBM hires Bob Lord
Former AOL President Bob Lord has been appointed as CDO at IBM. News of his appointment broke via tweet by IBM Watson general manager David Kenny.
According to ReCode, an in-house announcement at IBM described Lord's new role as "accelerating and scaling all aspects of IBM's digital presence, operations, and ecosystem".
Prior to IBM, Lord held a position as president at AOL and had been responsible for pushing AOL towards programmatic. AOL's acquisition of Millennial Media fell into Lord's tenure at AOL, which ended only six months ago when AOL was acquired by Verizon.
Exterion Media partnership with Beyond Analysis
OOH advertiser Exterion wants to give its brand partners more insights into audience data. To that end, the company is partnering with data agency Beyond Analysis, Exterion has announced.
The specialist in finance and payment data is co-operating with Exterion to align consumer payment data with location data and, thus, gain insights into the audience.
"Ultimately, our goal is to help advertisers surface ads, content and offers that are relevant and timely; in essence, to target the right customers for our brands based on real data, rather than simple demographics. This makes advertising more effective for brands and more engaging for consumers", says Mick Ridley, dead of data, Exterion Media.
As such, the co-operation is part of a broader strategy by Exterion; which has seen the OOH advertiser offer brands more insights for better targeting of audiences based on spend profiles developed through big data.
Sizmek releases open ad management platform
Sizmek takes multi-screen campaigns to their new next-generation ad-management platform.
Remodelling their ad tech offerings in a new product called MDX-NXT, the open ad platform aims to enable customers to create and target ads, buy media, manage data and campaigns, and evaluate campaigns across all channels.
"Brands that engage with customers across more digital channels convert leads far more than those with fewer touchpoints; but there is a real challenge to strategically manage those channels and personalise the experiences in a way that differentiates your offering," says Neil Nguyen, CEO of Sizmek. "In order to navigate this digital divide, marketers have to focus on how to thoughtfully connect their channels, not just create a presence on every channel."
MDX-NXT is currently being released to Sizmek clients and will be opened to new customers and receive further features in the months to come.
Ad NetworkAd ServerAdvertiserattributionBrandingCross-ChannelDACHDataDigital MarketingDMPDSPEMEAMedia SpendMobileNativePMPProgrammaticPublisherTechnologyTrading DeskViewability