Target People Over Pages: Q&A with Dean Akinjobi, CEO, Football Media
by Lindsay Rowntree on 28th Apr 2016 in News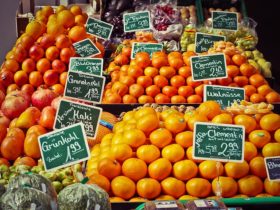 In association with OpenX
In March OpenX held its third event as part of its School of Programmatic initiative (a series of workshops designed to fill the knowledge gaps and supply the skills and know-how to make the most of programmatic), focusing on strategies for success on the supply side.
The event featured a fireside chat with Dean Akinjobi (pictured below), CEO, Football Media, who discussed inventory management, the use of data and optimal buying formats. Following the event, ExchangeWire caught up with Akinjobi to discuss the prevalence and importance of private marketplaces (PMPs) in Football Media's business model.
ExchangeWire: Programmatic has historically been viewed as a performance channel, but there has been a shift in using programmatic technology as a branding vehicle. Within the portfolio of brands that you work with looking to access a specific, male-dominated audience, have you seen a shift from performance to branding?
Dean Akinjobi: Broadly speaking, we have seen a shift. Brands are looking at how they target their audience with the right message at the right time. This means that whether an advertiser is predominantly performance-led or brand-led, it can see benefit and opportunity in looking at programmatic buying models as part of their wider attribution model, versus traditional buying methods. Buying inventory through a private marketplace (PMP) allows advertisers that are traditionally brand-led to extend their offering, by overlaying data and efficiently achieving their campaign objectives. We are referring to it as branding performance and it is just another way of accessing your audience.
At Football Media we have access to a very male dominated audience and we are looking at how both brand-led and performance-led advertisers can target this audience within quality environments and PMPs are huge opportunities to do this. Our focus is helping brands to understand that this is a quality premium platform and whether you're a high end fashion brand or a traditional sports brand, it's about the audience rather than the actual page that audience is browsing – target people over pages.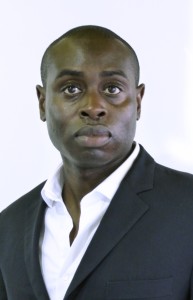 PMPs are a popular way of buying media and from a branding perspective can be proven to yield effective results. How do you find the challenge of delivering against KPIs within a PMP environment for your performance-led brands? 
We focus on helping advertisers connect with audiences across different platforms. We deliver against KPIs and our clients come to us with a vast range of objectives. We specialise in this and if something isn't working, we collaborate with our brand partners to analyse the data and adjust parameters to shift performance. It's about having a two-way conversation at all times. From the initial brief through to the optimisation; we have many levers that enable us to optimise the campaign to perform at its best within our environment. We would not limit buying options to one format if it's not working, but rather than changing the buying format as a first instance, we would look to optimising the existing campaign within the PMP environment to drive performance.
We may talk about going to the open marketplace but it's counter intuitive as the advertiser doesn't get first look – instead it's just jumping into a marketplace with everybody else. It's very rare that we would recommend to an advertiser to go into the open auction because of the first mover advantage available to them in a PMP. If a PMP is underperforming, it could be because the volume just doesn't exist, which could also be down the the DSP; the differing targeting parameters between two DSPs does affect the audience reach. If volume is lacking, we might consider programmatic direct, for example, but it is all about testing, testing, testing. There is not a lot to be gained from entering the open market; you are operating in a less targeted and highly competitive environment versus a private auction where only you and a select few other advertisers are in the market. It fully depends upon the capabilities of the advertiser, but if you want to improve performance, look to shifting to new ad formats before buying formats.
When negotiating PMPs how do you effectively manage overlap between competing brands with differing budgets and performance objectives that are targeting the same audience?
We do manage competing brands wanting to target the same audience, but we do operate across multiple channels and many different sites and so are able to help brands target premium audiences by giving them multiple options and this could be as simple as time of day, day of week, ad format to differentiate yourself from a competing brand. We have such a huge audience that we rarely have to deal with brand overlap.
You allow the brands you work with to dictate exactly how they want to buy their media, e.g. direct, through PMPs or through open auction; how do you ensure their objectives are met? 
We offer advertisers PMPs, open auction, video, mobile, rich media so we are very multichannel and that helps us to ensure our advertisers' objectives are met. We do offer a suite of channels, but ultimately it comes down to objectives and we use the wealth of data and insights at our disposal to advise our clients appropriately. If a brand dictates that they want to only run a campaign through a certain medium, we would rebut to find out what the brand objectives are and advise accordingly. Nine times out of ten the advertisers are open to our insights because they understand the experience and expert knowledge we have in this domain.
What role do PMPs have in helping the portfolio of brands you work with grow and establish their presence in emerging markets?
From a brand point of view, accessing inventory through our media platform within a PMP environment provides instant access to a global audience. At the same time, they are maintaining their presence in the brand safe and trusted environments of Football Media. Brands already working with us in their established, core territories are able to quickly and easily expand their brand footprint in these emerging markets.
From our perspective it enables us to have a sustainable offering that has significant reach. We are working with a number of trading desks in emerging markets, allowing an always on approach with seamless integration. By building these partnerships directly within these markets, it also means we have no set up costs for new market expansion. We can use our experiences in these markets to make a call as to whether we expand physically and make a call on which markets to focus on. We are working with brands who have been generally very receptive to PMPs and programmatic broadly as their core source of advertising due to its efficiency and they want to replicate this success in new territories.
What is the balance of standard/premium banner formats and video PMPs for Football Media and do you see video PMPs becoming more prominent within the PMP mix?
Standard and premium banner formats are the dominant players and they make up approximately 80% of our inventory versus 20% video. However, we are starting to see more growth on the video side of things. We are able to provide integration between both formats by combining them into video banner campaigns, i.e. banner campaigns using video that are bought within PMPs. We see pure pre-roll buys within PMPs becoming a huge player in the mix. Just look at the shift in ad spend from TV to online – the first step in this was pre-roll investment and the next evolution will be moving from pre-roll to programmatic video, due to efficiency it provides. The popularity of video PMPs really boils down to supply as well; many publishers don't even have a video offering and the trick is to understand where you can access a core supply of good quality video inventory so that brands can achieve their desired reach. Once you have this, you will see a further budget shift into video.
For more information on future sessions and to register for a place please click here.