Why Three's Partnership with Shine Makes Publishers More Vulnerable than Ever
by Lindsay Rowntree on 18th May 2016 in News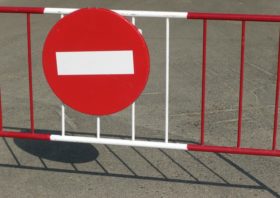 In February, Three announced an ad-blocking deal with Shine Technologies in the UK and Italy to "tackle excessive and irrelevant mobile ads". The technology has not yet been rolled out across the Three network; but the announcement has been very well publicised, as the industry tries to understand what such a deal could mean for the future of digital mobile advertising. ExchangeWire speak with Ben Barokas (pictured below), co-founder and CEO, Sourcepoint, about how the technology will work, who pays for it, and how publishers can safeguard their content.
As publishers wait with baited breath for the rollout of Three's deal with ad blocker Shine, they find themselves in a more vulnerable position than ever.
Going a step further than the ad-blocking apps now supported in Apple's iOS9 and Android devices, this partnership brings blocking to mobile at a wireless carrier level. When added to the challenges already posed by desktop software, such as Adblock Plus, and a rise in ad blocking adoption amongst UK adults from 18% to 22%, concerns are mounting about the future of advertising – the very foundation of the digital publishing ecosystem that facilitates the production of high-quality content.
So, where exactly does the implementation of network-level blocking leave publishers? And what can they do about it?
How will the technology work?
The specifics of how blockers, like Shine, will enable mobile carriers to prevent ads from entering their network are unclear. Speculation is rife that with a catalogue of customisable elements — including the level of blocking intensity — some carriers may opt to use the software as a means to extend ad blocking from mobile browsers to apps, like Facebook and Instagram, for the first time.
The basic mechanics of ad blocking were, however, explained by Shine's CMO Roi Carthy in a recent interview, where he confirmed that blocking technology will be installed in carrier's data centres and use a mixture of Deep Packet Inspection (DPI), and real-time algorithms, to detect and remove ads.
Who will pay for the blockers?
As a relatively new technology, funding methods for ad blocking are still varied; and the particular route Three and Shine will take is yet to be determined. Possible options may include charging advertisers for their content to be allowed through — like the controversial 'acceptable ads' programme implemented by Adblock Plus — or requesting a payment directly from consumers.
We can also look to the first mobile carrier to sign with Shine, Digicel. Earlier this month, Denis D. O'Brien, chairman and principal shareholder of Digicel Group, spoke passionately at the Milken Conference about the key factors that drove the company's decision to implement Shine's technology. O'Brien argued that the costs of establishing mobile broadband connections in emerging economies are becoming unsustainable; and the Over-The-Top (OTT) players — such as Google and Facebook — that use these connections to serve ads must start allocating a portion of their revenues to help pay for their upkeep. Indeed, O'Brien went so far as to say that a new deal needed to be struck between carriers and local governments that would enforce a financial contribution from advertisers.
If such a deal came to pass, Shine's technology could become an interesting paradox — designed to eradicate ad tech, but also used by its customers as a toll booth that profits from advertisers by charging them to use the connections laid down by carriers.
Yet, what we can take as a certainty is that the assurance of reduced interruption and data usage charges could entice consumers to willingly pay a fee for blocking services. This makes it vital for publishers to begin embracing methods that will help to reconnect with their audience and lessen the need for blockers.
Where will network blocking leave publishers?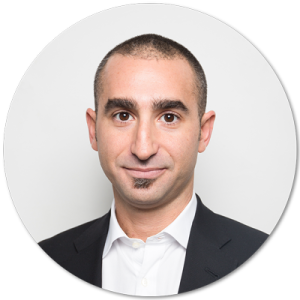 Whatever the initial advantages are for Three and its users — be that faster bandwidth or cheaper mobile phone bills — ultimately, everyone stands to lose out. The web, as it is today, exists because of an implicit understanding that ads pay for the content consumers love and, therefore, need to be seen. Without the ad-supported model, many independent publishers will have no method of funding content development and, in the most extreme scenario, may be forced out of business.
The result will be a regression of the web, where content goes back to being produced exclusively by large media companies, restricting consumer choice. But there is a way to avoid this dark time of limited content — if publishers and carriers can work together to forge a new kind of funding model.
What steps can be taken to safeguard content?
Last year, a YouGov study found that less than half of the UK population were aware of the need for advertising revenues to pay for online content production. This emphasises the need for publishers to re-engage with consumers, by clearly communicating why ads are necessary and providing a range of options that allow them to choose from different methods of funding content.
A long-term solution will involve publishers and carriers finding a middle ground, whereby publishers can present network users with compensation choices. These might take multiple forms, such as an ad-free experience for those who pay a subscription, or access to a limited number of articles in return for viewing certain ads that are in-line with the consumer's preferences. By taking a flexible and educational approach, publishers will provide a transparent and positive alternative to ad blocking that gives users freedom, and content access.
Network-level blocking puts publishers in their most vulnerable position to date; and, if left to run its course, will seriously affect the entire digital publishing ecosystem. With the Shine and Three deal expected to launch in the coming months and other providers, such as Ghostery, announcing their intention to explore carrier-level blocking, publishers must start addressing this issue now.
By re-educating and re-engaging their audience, publishers can make the link between ads and free content explicit, giving consumers the ability to view content as they like, while ensuring online diversity continues to thrive.
TagsAd BlockingDisplayMobileMonetisationPublisher