How Programmatic Can Empower the Squeezed Middle
by Lindsay Rowntree on 23rd May 2016 in News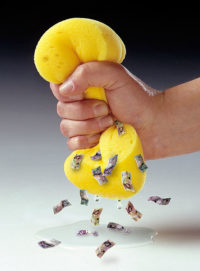 The squeezed middle: mid-sized agencies looking to retain a position of strength in a challenging environment. How are they standing up against the increasing competition from larger agencies in an increasingly fragmented marketplace? ExchangeWire speak with Chris Le May (pictured below), managing director, EMEA and emerging markets, DataXu, who explains how mid-sized agencies are reinventing themselves with programmatic at their core.
In last month's budget, the country's 'squeezed middle' were treated to a £500 tax cut and were reversed out of a higher tax band, in a move that PWC accountants described as a reminder to middle England that the Chancellor was looking out for them.
In the world of media agencies though, rather than being squeezed, the middle sector are nimbly and proactively turning to programmatic to carve out a competitive edge to combat the multiple challenges they face. Namely, the long-standing competition from larger agencies, who have had the resources to create their own multimillion pound trading desks, and the threat from data-savvy brands taking programmatic in-house.
But as WPP's Martin Sorrell stated in March, brands that have taken programmatic in-house have been challenged with investing in the best talent and technology to maintain and benefit properly from this. While that may or not may not be the reality, the forces at play in this new data-driven media ecosystem highlight how middle tier, independent agencies must continue to rapidly reinvent their businesses, with programmatic at the core.
Smaller independent agencies must take stock of the events and trends of the past 12 months to assess how offering their own programmatic platforms will allow them to survive in this new tech-centric world.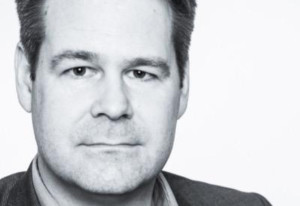 To clarify, we are not advocating that independent agencies follow in the footsteps of their networked counterparts to create their own full-size trading desks. The opportunity for these agencies lies in taking complete ownership of the technology offered by a programmatic platform, but in a white label fashion. The holy trinity of client, agency, and platform would remain; but the dynamic would shift significantly, seeing the programmatic platform become even more technology-focussed and empowering the agency to more definitively own the client relationship. This is where it gets really interesting for the agency, that is now able to demonstrate their value to the client in a much clearer, more secure, forward-thinking way.
This is just one of the benefits for independent agencies that are ready to make the leap towards taking programmatic in-house. Behind the scenes, they will have visibility on their clients' spend and results, and insights into their clients' data, enabling planners and buyers to act on real-time insights to ensure they form part of strategic campaign pillars. Having an in-house platform also means agencies can be more cost-efficientmaking, making the clients' budget work harder and achieving better results for that same budget.
While the Chancellor's tax cut presented a solution for around five million of the country's squeezed middle, taking programmatic in-house will realistically not be a solution for all mid-sized agencies looking to hold their own in this increasingly pressured environment. Agencies will need to make the right investments to ensure they have appropriately tech-capable teams who can use data to fuel and complement strategic thinking and creative execution.
But, for agencies in the middle who are ready to embrace this shift, the pay-offs will be realised in the ability to genuinely focus on growing their business and thriving in this new age of technology. It won't solve the age-old challenge of competition and market pressures; but taking programmatic in-house will empower mid-tier agencies to drive towards a more lucrative future. Programmatic is growing exponentially, and mid-tier agencies have an opportunity to go along for the ride.